John Meadows introduces his first-ever protein powder for Granite
Dec 26th, 2019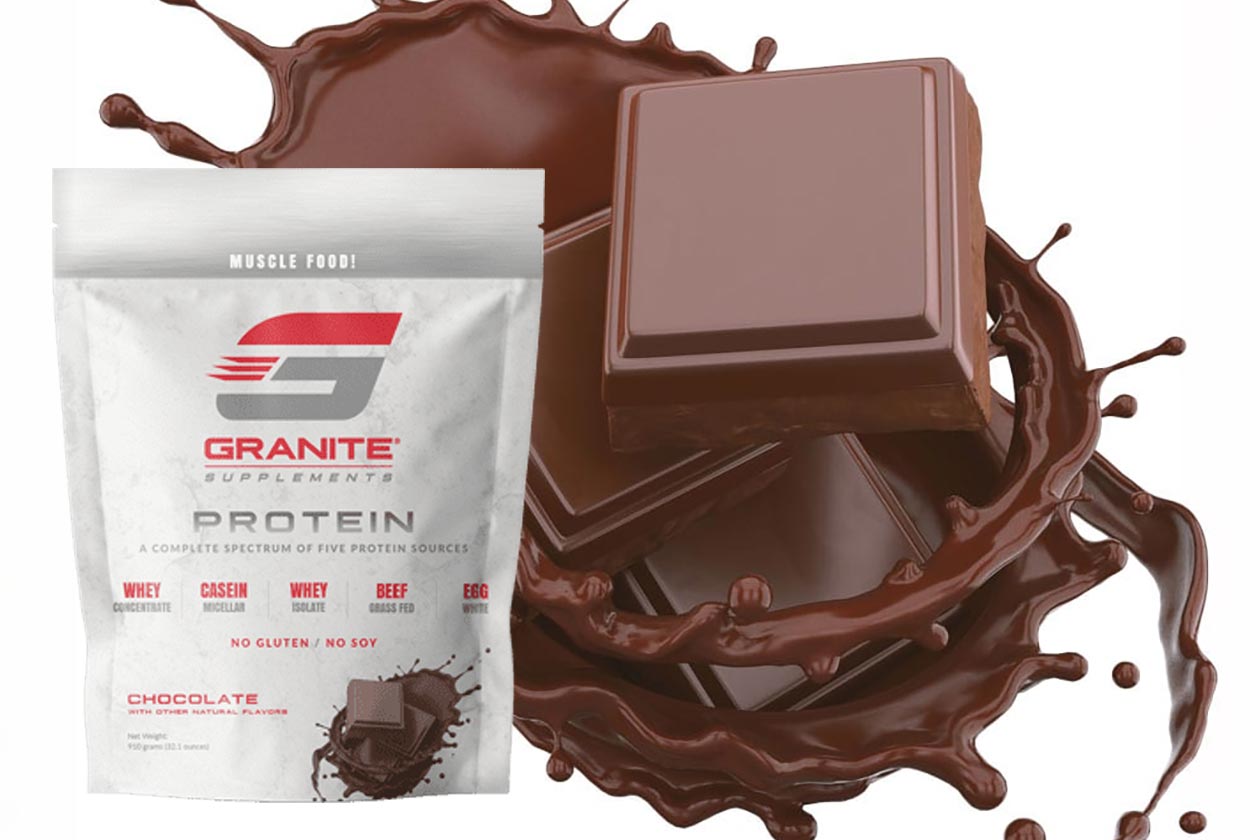 After being on the market for almost three years, John Meadows' premium supplement brand Granite, has finally launched a competitor for the protein market. The product features a blend-style formula combining five different types of protein made up of a variety of fast and slow-digesting sources.
Each serving of the first-ever Granite protein powder provides 23g of protein from a full-spectrum blend of whey concentrate and isolate, egg white, grass-fed beef, and micellar casein. The supplement's other major macros include 2g of carbohydrates with a gram of that sugar and fiber, 1.5g of fat, and 120 calories.
Like several newcomers to the protein market, Granite has thrown in the enzyme protease in its protein powder to help with digestion. On the flavor side of things, the supplement has two traditional tastes to choose from in Chocolate and Vanilla, as well as a not so common creation in Salted Caramel.
John Meadows' full-spectrum blend Granite protein powder is now available for purchase from its official online store at a price of $44.99 for a 30 serving bag.