Purpose is an all-new supplement from Halkon for the saturated pre-workout market that is due to be available for pre-order soon and launch in the new year. It is a product formulated for people of all levels and experience with pre-workouts, featuring ingredients mostly for increased energy and focus, although it does also offer support for performance.
Halkon's upcoming Purpose comes with the focus boosting ingredients choline bitartrate and tyrosine at a gram each per serving, and hefty half a gram of lion's mane. Caffeine is, of course, in the mix as well at 350mg, alongside 30mg of synephrine, 5mg each of PQQ, huperzine A, and coQ10, and 2g of the PeakO2 blend for performance and endurance.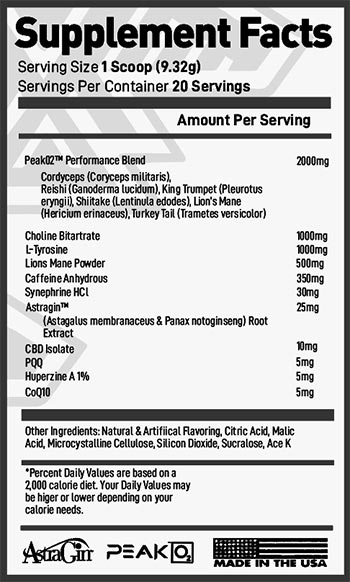 There is one other feature in Purpose, which we've come to expect from Halkon and that is CBD. Since we were introduced to the brand, it's combined CBD with a wide variety of supplements, including amino and sleep aid. Purpose is yet another CBD infused formula from Halkon with the increasingly popular ingredient at 10mg of THC-free CBD isolate per serving.
As mentioned, the pre-workout Purpose will be available for pre-order soon through Halkon's website at $39.99 for a 20 serving tub in the one Sublime Cherry flavor. This product is the first time we've heard from the brand in a couple of months, although that won't be the case moving forward as it has said more new supplements are coming early in the new year.