Nano Supps Protein Bar Review: Not quite as exciting as its other snacks
Dec 17th, 2019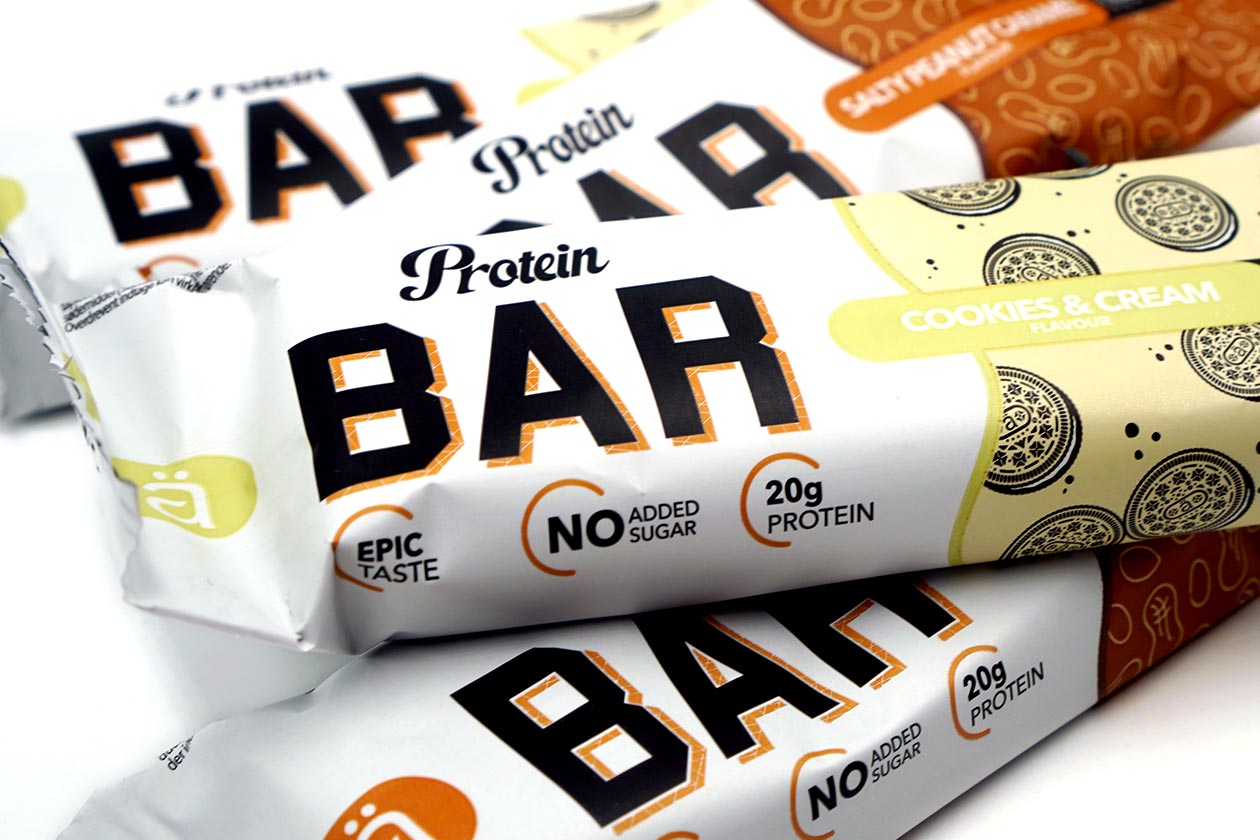 When Nano Supps announced it was coming out with another protein snack in a more traditional bar format, we were quite excited mostly due to how much we enjoyed its other snacks. The European brand's Protein Pancake and bite-sized Protein Cake are both very unique products that are soft, smooth, tasty, and packed full of protein.
Seeing as Nano Supps has yet to disappoint, we picked up a handful of its simply named Protein Bar, which just hit the market last month. The product comes with a fairly typical nutrition profile, including 20g of protein, 17g of carbohydrates with less than 2g of that sugar, around 5g of fiber, between 5 and 7g of fat, and finally, 198 to 207 calories.
Review
The Nano Supps Protein Bar comes in two different flavors with Salty Peanut Caramel and Cookies & Cream, neither of which deliver the same level of excitement as the brand's other snacks. As far as protein bars go, Nano Supps' effort is not too bad. The main body is soft and easy to bite through, and it has a reasonable amount of flavor.
It is that somewhat average quality that leaves us a bit disappointed in the Nano Supps Protein Bar. Coming from the brand that brought us the freshly baked Protein Pancake and Protein Cake, we expected something different. Instead, you get a softness similar to a lot of other protein bars, and a moderate amount of flavor that doesn't pop as well as its competitors.
The one standout for the Nano Supps Protein Bar for us comes in its Salty Peanut Caramel flavor. While you don't get a whole lot of salty caramel flavor, it has actual peanuts scattered throughout its top layer, providing a realistic peanut taste. The peanuts add a very natural, nuttiness to the product that quickly drowns out Salty Peanut Caramel's already subtle caramel flavor.
Summary
The protein bar from Nano Supps is not too bad of a snack when it comes to texture and taste. It doesn't quite compare to the top contenders in the competitive protein bar category, but it is better than most.
Coming from Nano Supps, we did expect something a little more exciting than what the Protein Bar turned out to be. If you regularly eat protein bars, the consistency and flavor of this one will seem like something you've had before. Once again, it's not that the product is bad; it just didn't shock or impress us as much as the brand's other snacks.