Performix introduces its all-day testosterone booster Supermale H2
Dec 13th, 2019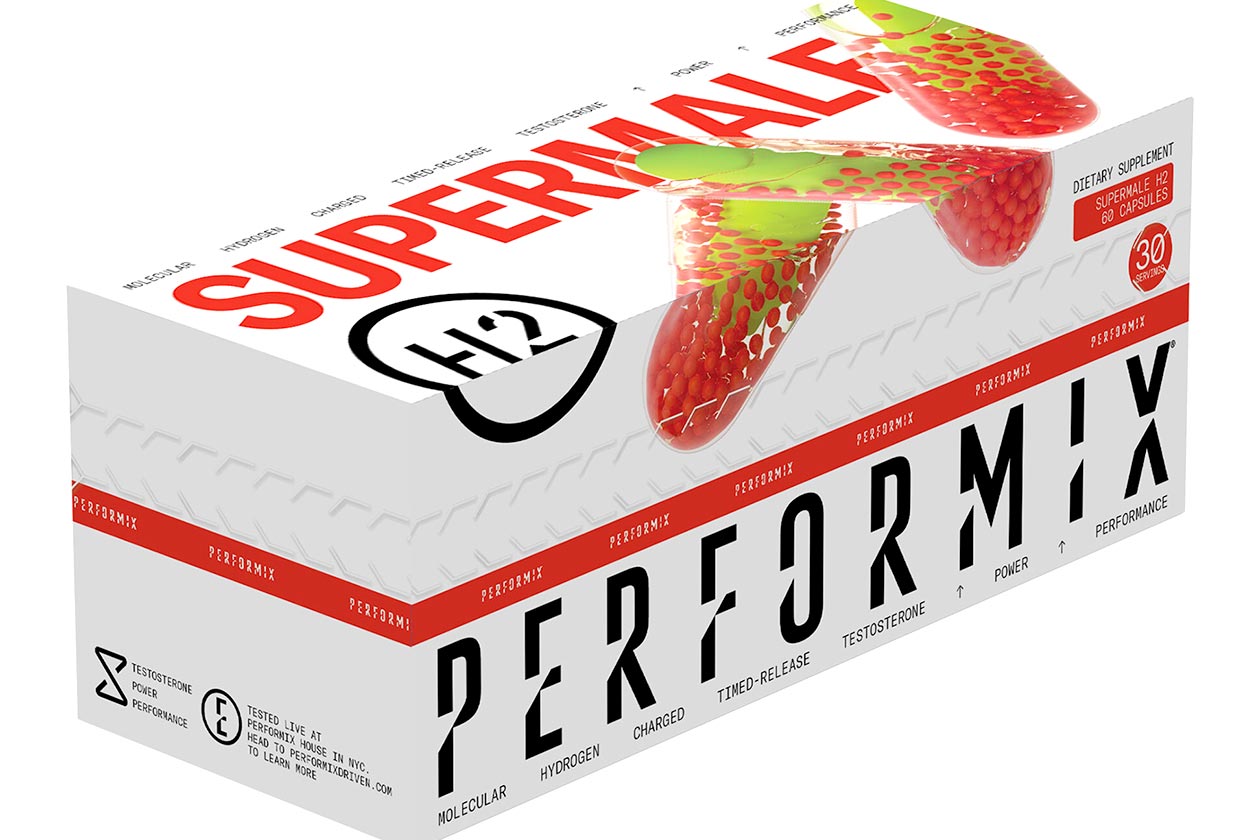 Performix has revamped one of its longer running supplements in Super Male with an all-new version called Supermale H2. Like the previous iterations of the product, the latest Super Male is a testosterone boosting formula but with a similar kind of twist to the brand's recently released SST Pre.
Performix has designed Supermale H2 with a tri-phase delivery system, to provide all-day testosterone, power, and performance. Basically, the supplement comes with three different ways to deliver its ingredients. There is the oil matrix, a molecular hydrogen mini cap, and the brand's signature Terra-Beads for a more sustained release, all wrapped up in the one capsule.
The ingredients packed into each delivery system include 125mg of PrimaVie shilajit and an ionic elemental and trace mineral blend in the molecular hydrogen mini cap. Next is Performix Supermale H2's oil matrix, which features a 753mg non-transparent blend of MCT oil, ginger CO2 extract, d-limonene, and rosemary.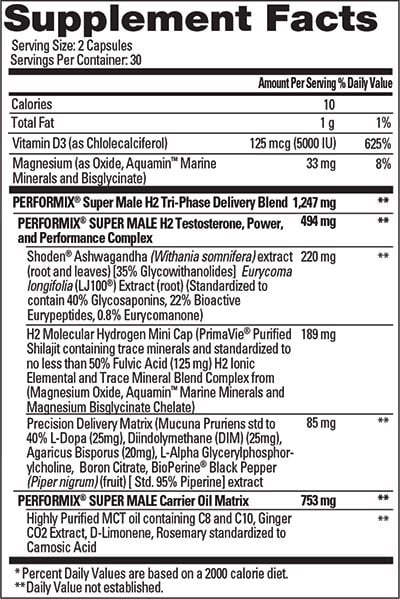 The rest of the formula behind Supermale H2 consists of two blends, with the heavier one being a 220mg mix of Shoden branded ashwagandha and LJ100 longjack. You then have an 85mg blend made up of mucuna pruriens, DIM, the mushroom agaricus bisporus, alpha-GPC, boron citrate, and BioPerine black pepper to improve absorption.
The new Performix Supermale H2 is now available for purchase from GNC's online store, where it currently has the reasonably hefty price tag of $99.99 for a full-size, 30 serving box.