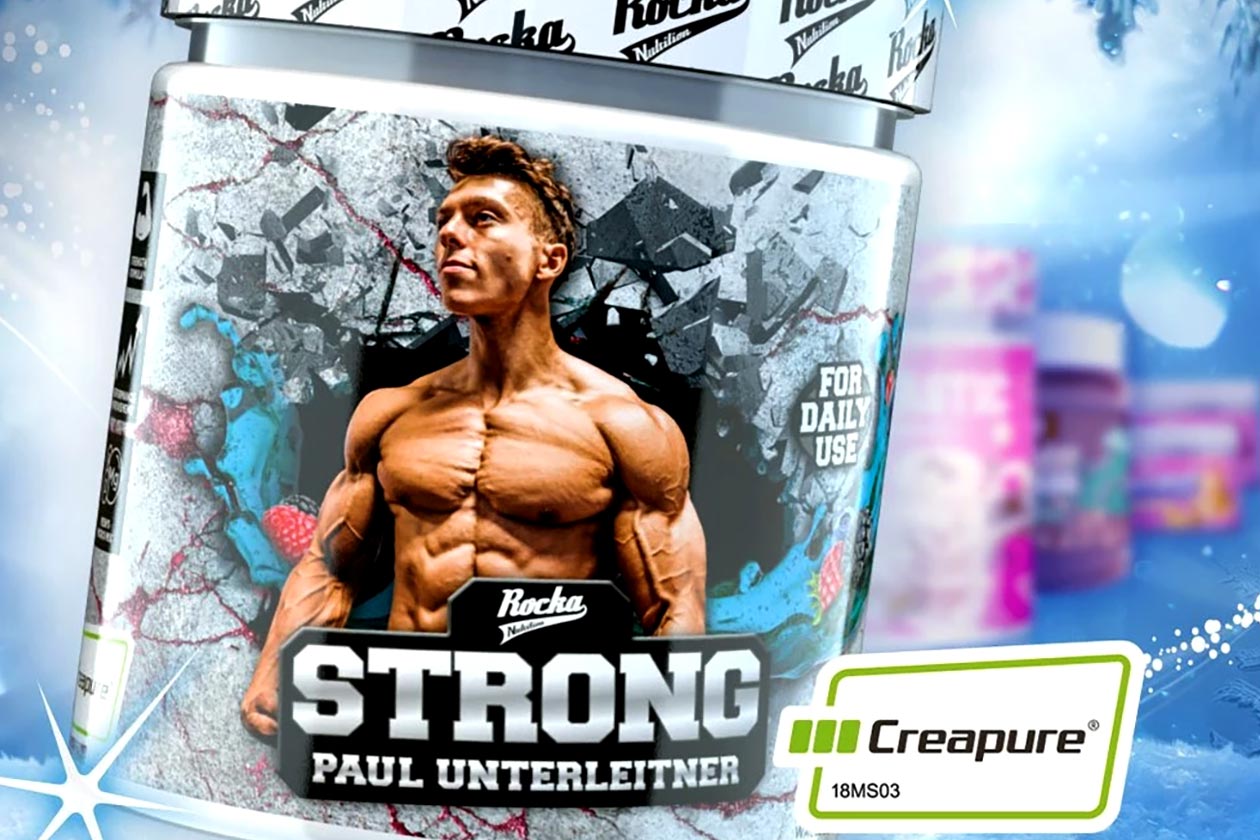 The German brand Rocka Nutrition has teamed up with its ambassador and natural bodybuilder, Paul Unterleitner, for a muscle-building supplement. The product is named Strong, which is precisely what it's designed to support, featuring a creatine based formula to help increase muscle strength.
The full combination of ingredients behind Rocka Nutrition's Strong includes vitamin D3 and K2, folic acid, zinc, 2g spirulina, and a gram of spinach. As mentioned, tried and true creatine is also in the mix with the brand throwing in patented Creapure creatine monohydrate at a dose of 3g per serving.
The all-new Strong from Rocka Nutrition and Paul Unterleitner is now available for purchase from its online store over at rockanutrition.de. The price on the strength supplement is €29.99 (33.05 USD) for a 30 serving tub, and it is a powder product with just one flavor at the moment in Wild Berry.