3 years ago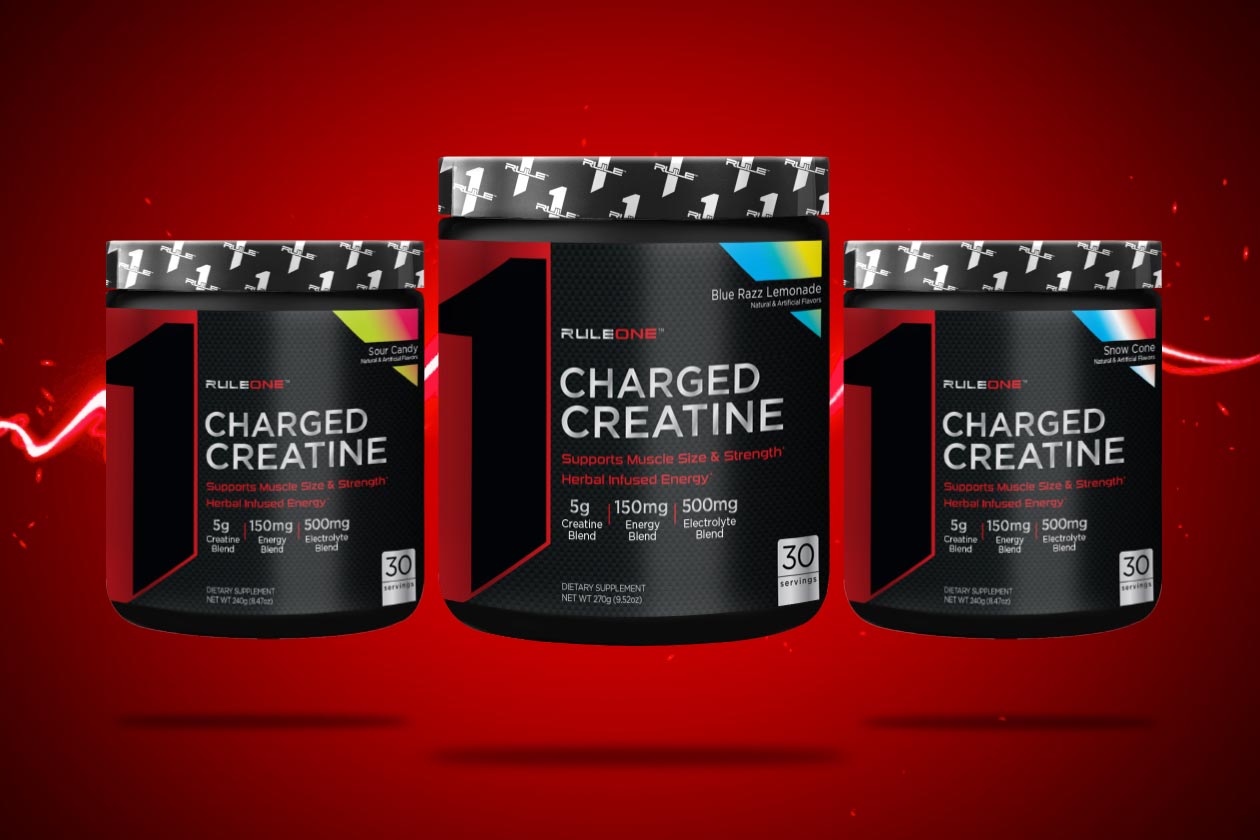 Rule One Proteins' has unveiled its latest supplement release two days out from Christmas, and it's not quite what we guessed based on the brand's teaser. The product has turned out to be Charged Creatine; a unique combination of the tried and true muscle and strength builder creatine, electrolytes, and energy ingredients.
In the area of creatine, Rule One Proteins' Charged Creatine packs a 5g blend of three forms in creatine monohydrate, magnesium creatine chelate, and dicreatine malate. Alongside that, the supplement has a blend of green coffee bean, tea leaf, guarana, and yerba mate, providing 120mg of caffeine, and a half gram blend of electrolytes.
Charged Creatine is a flavored product, available in three options with Sour Candy, Blue Razz Lemonade, and Snow Cone, and all packing the usual 30 servings per tub. You can purchase the energy and electrolyte infused creatine supplement starting this week through the Rule One Proteins website at a price of $19.99.