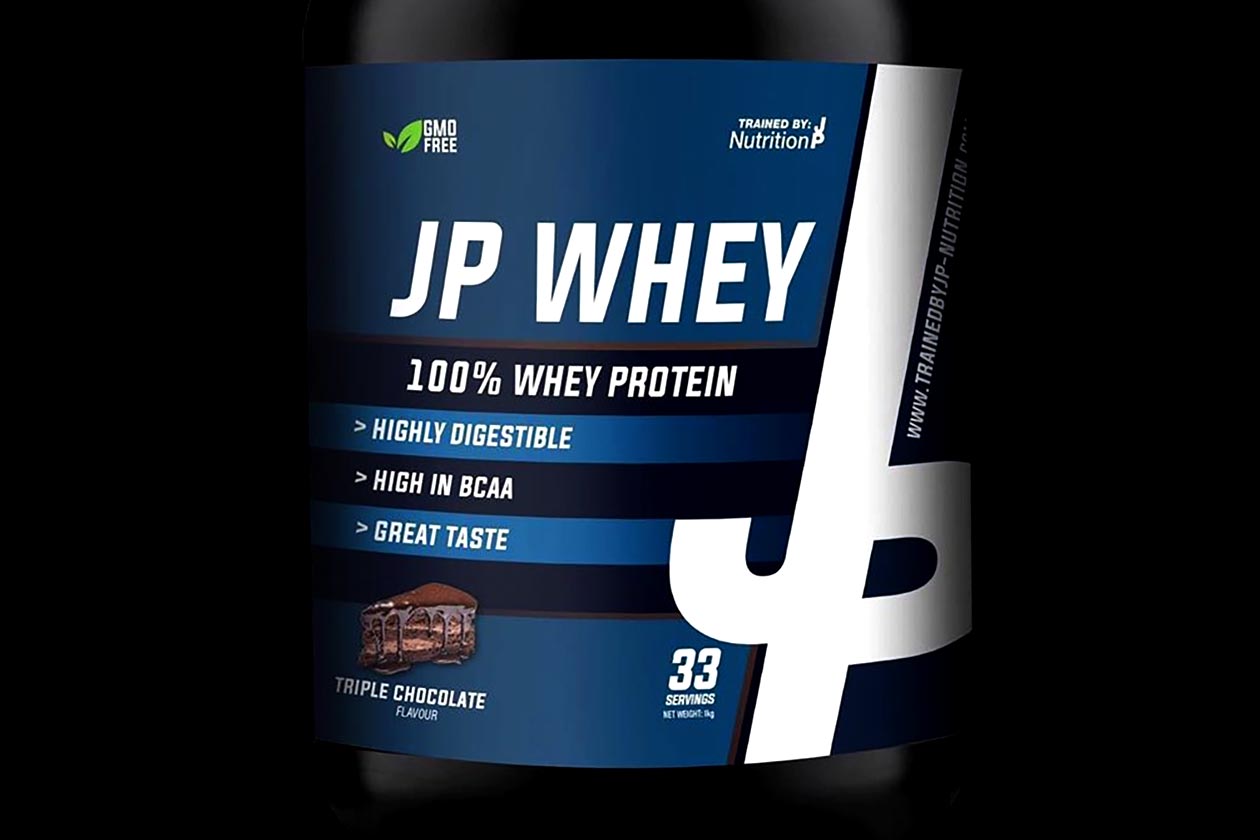 Next week the up and coming, and reputable supplement company Trained By JP Nutrition, is launching a more mainstream protein powder. The brand is from bodybuilder and coach Jordan Peters and hasn't been on the market that long, although in that short time, it has managed to make quite the name for itself.
The upcoming addition to the Trained By JP Nutrition lineup is simply named JP Whey, which is, of course, a whey powered protein powder. The product will have a protein percentage of 88%, so from a 30g serving, you'll get 26.4g of protein. We're not sure about its other macros, although they won't be that much considering the protein is that high.
As for the flavors Trained By JP Nutrition plans on introducing with JP Whey, fans and followers are going to have a reasonable variety with four to choose from. There will be two traditional tastes in Triple Chocolate and Vanilla Ice Cream, as well as Chocolate Brownie, and a not so common protein flavor in Salted Caramel.
Technically, JP Whey is not Trained By JP Nutrition's first protein, as it does have MPS Max, which features 5g of hydrolyzed whey alongside a full-spectrum of EAAs. As mentioned, JP Whey is a simpler, more mainstream-type protein powder similar to a lot of other supplements out there, and not quite as advanced or complex as MPS Max.
Trained By JP Nutrition plans on launching JP Whey in two tub sizes with a 33 serving 1kg priced at £22.99 (30.21 USD), and a twice as big 2kg with 66 servings at £37.99 (49.92 USD)