His and Her EAA formulas from 1 Up launch in a Rose Slushie flavor
Jan 18th, 2020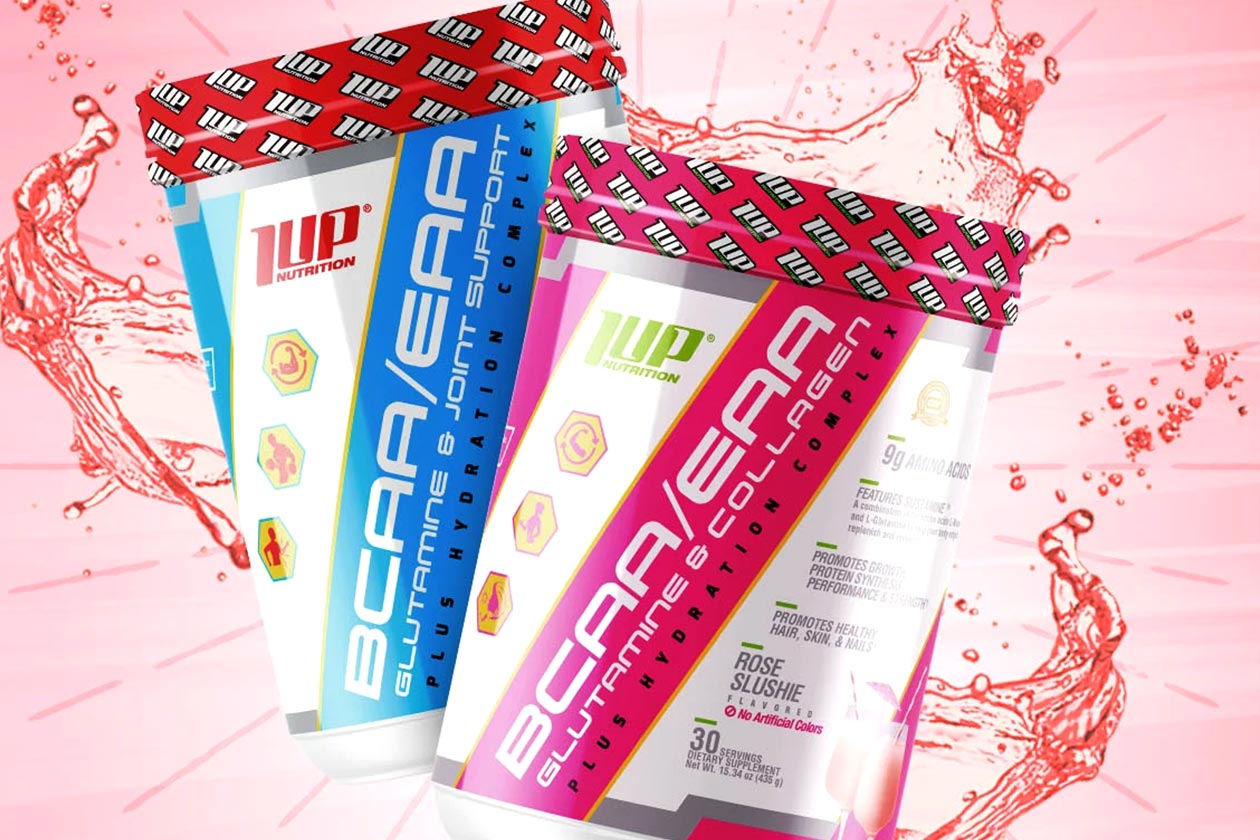 1 Up Nutrition's His and Her amino supplements, which both come with all nine EAAs as well as glutamine, are now available in an all-new flavor. The products have hit the market in some unique flavors such as Original Cola and Guava Nectarine, with their latest addition being just as creative.
The new flavor for 1 Up Nutrition's His and Her aminos is the same one launched late last year in September for the brand's liquid formula, L-Carnitine 3000. The option now available for purchase for the two supplements is Rose Slushie, of which there is apparently only a limited amount of.
At the moment, the flavor is still in stock on the 1 Up Nutrition website for both the joint support His amino and collagen infused Her, where it is also on sale with $5 at $44.99 for a 30 serving tub.