Near the end of last year, Sparta Nutrition made quite a bit of noise when it announced its big rebrand as well as several authentic flavor collaborations. The brand's revamped lineup saw it partner with Dippin' Dots, ICEE, and Smarties for exclusive flavors, and relaunch Spartan Whey and introduce the new items BCAA and Pre-Workout.
Sparta Nutrition is now getting ready to release two types of supplements that it had available in its previous lineup with a fat burner and stimulant-free fat burner. Both of those products have now been revealed for the recently rebranded Sparta with the regular weight loss formula named Shred+ and the stim-free alternative called Thermo.
Sparta Shred+
Shred+ from Sparta Nutrition is going to feature a fairly comprehensive combination of ingredients for increased energy, enhanced metabolism and thermogenesis, and weight loss support. The formula highlights from Shred+ include 100mg each of Paradoxine and Neurofactor for focus, 300mg of caffeine for energy, and 300mg of KSM-66 ashwagandha.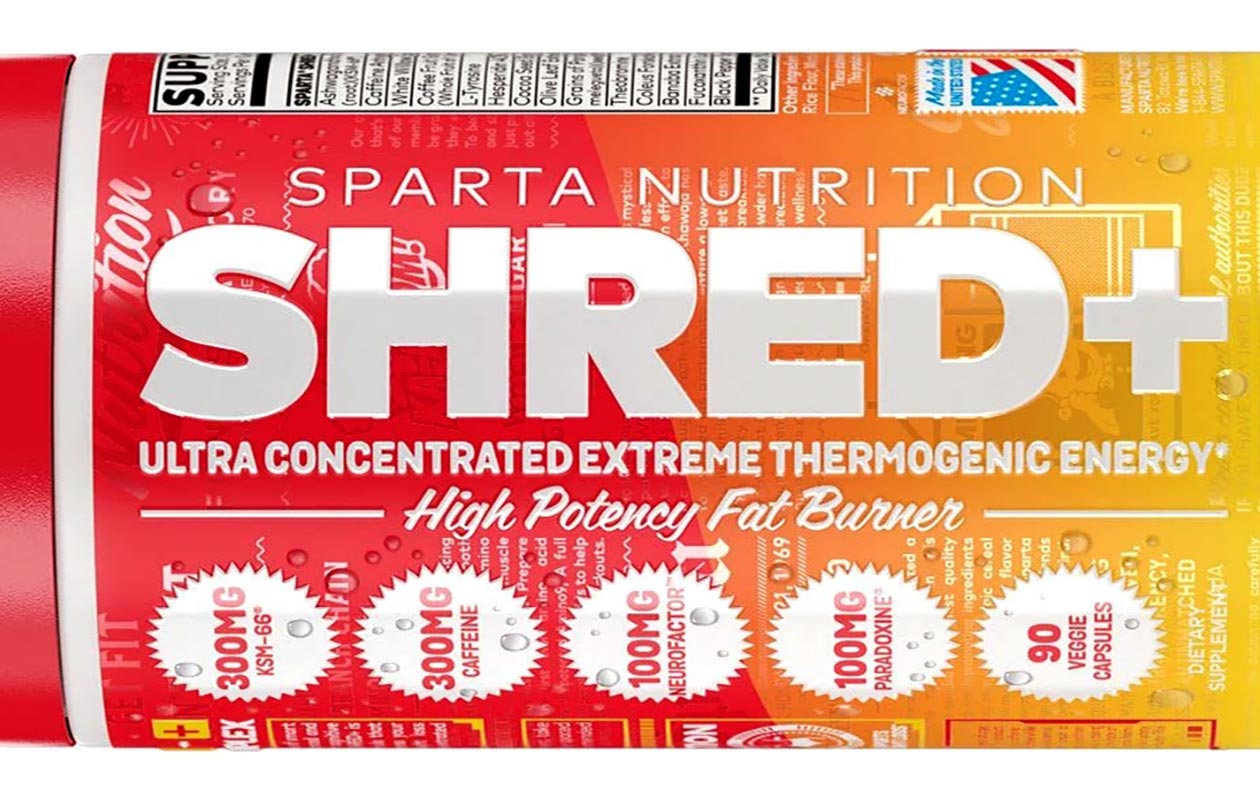 There are a number of other ingredients in Sparta Nutrition's stimulant powered fat burner on top of those highlighted above. There is also tyrosine, olive leaf, coleus forskohlii, theobromine, fucoxanthin, white willow, hesperidin, and black pepper for absorption.
Sparta Shred
Sparta Nutrition will have a powder version of Shred+ in Mango and Pineapple flavors, although it is going to go by the simpler name 'Shred'. It will provide a similar experience and come with a similar mix of ingredients. While it won't have white willow or NeuroFactor, Sparta has swapped in n-acetyl-l-carnitine, the focus enhancer choline bitartrate, and InnoSlim.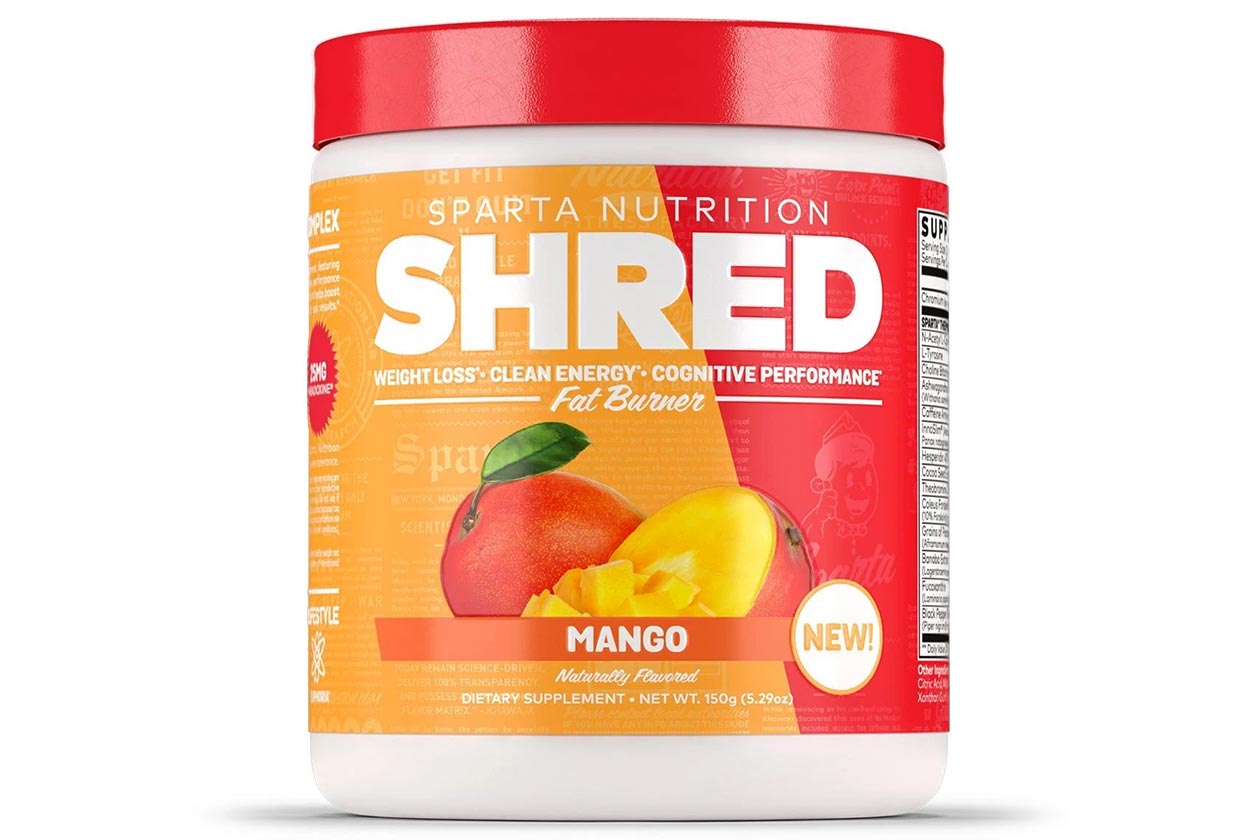 Sparta Thermo
As for Sparta Nutrition's stimulant-free Thermo, that one provides weight loss support but without any stimulating ingredients. The formula behind Thermo is much simpler as well, featuring only four ingredients in 100mg of olive leaf, Paradoxine grains of paradise at 25mg, Sensoril branded ashwagandha at 125mg, and another 125mg of the patented and proven InnoSlim.
Where to buy
All of Sparta Nutrition's weight loss supplements are expected to launch sometime soon, with its retail partner Campus Protein already listing them in preparation for their arrival. Based on that listing, Campus will have the fat burning supplements for the same price of $49.99 per bottle, each packing the usual total of 30 servings.