Cheetah gets a few changes and a slightly different name at Bodybuilding.com
Jan 1st, 2020
Alpha Lion recently became available over at the online supplement retailer Bodybuilding.com, who now stocks a handful of the brand's products. Included in that list of items available through the store's website are Alpha Lion's two Cheetah fat burners; however, they have a slightly different name at Bodybuilding.com in Cheetah Burn.
The name of Alpha Lion's weight loss supplements is actually not the only difference between its regular Cheetah powder and capsules, and Cheetah Burn powder and capsules. Both of the products at Bodybuilding.com feature different formulas compared to the Cheetah fat burners you'll find on the brand's own online store.
Stimulant-free capsules
Starting with Alpha Lion's stimulant-free Cheetah Burn capsules, the supplement features every ingredient found in the original Cheetah, bar one with 3,5 diiodo-l-thyronine. We also noticed Bodybuilding.com's Cheetah Burn is not listed with exact dosages, which is not the case with the regular Cheetah as it has a fully transparent label.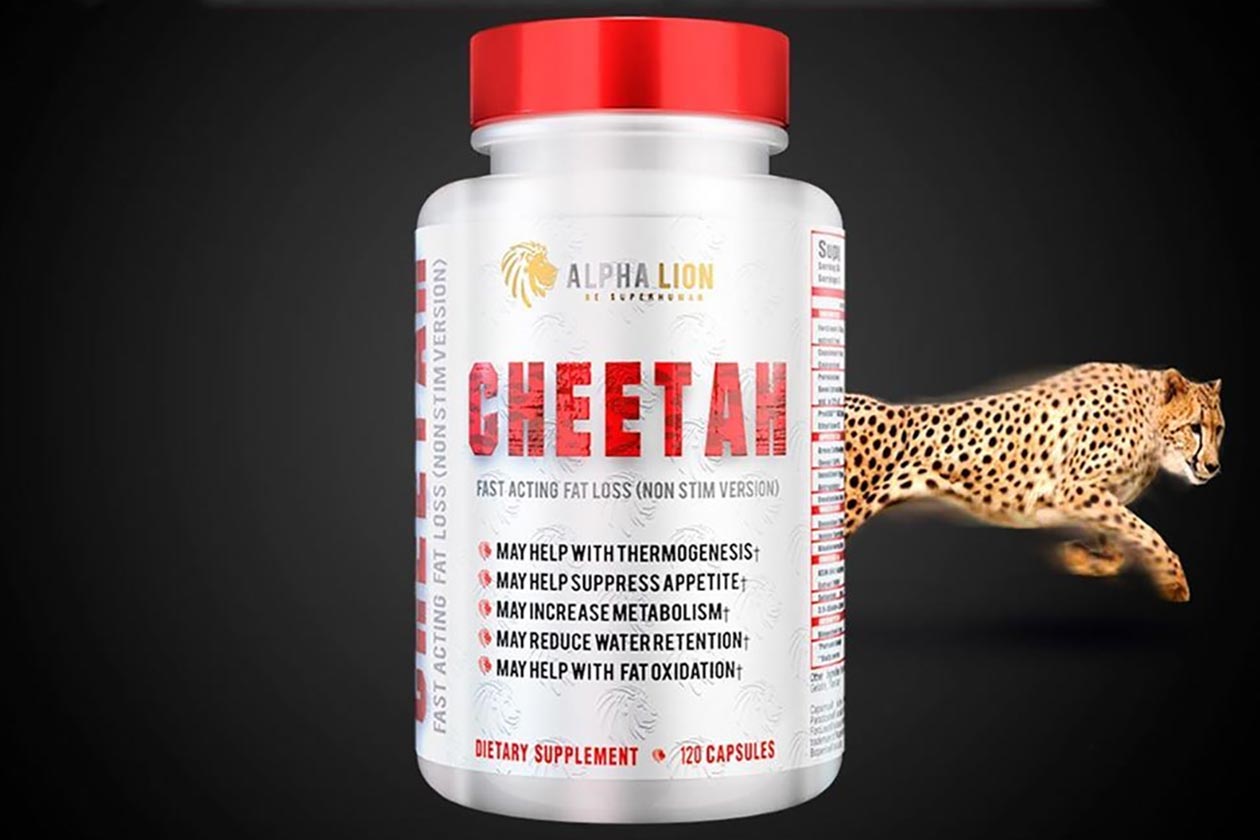 Stimulant powder
As for Alpha Lion's flavored and stimulant-powered version of Cheetah Burn, that one has a lot more changes than one ingredient. Firstly, the product has ten fewer servings with 50 per tub compared to the original's 60.
Alpha Lion has carried over almost all of the ingredients from the regular flavored Cheetah to Cheetah Burn, leaving out isopropylnorsynephrine and theanine. The brand has also added in theobromine at 50mg as well as switched up the dosing for a lot of features, including a bit more carnitine, caffeine, and ProGBB per serving.
Available at Bodybuilding.com
While Alpha Lion has gone with different formulas for its Cheetah Burns at Bodybuilding.com, they're still designed to support weight loss with the powder being the stimulant option, and the capsules the stimulant-free. You can head to the store now to check out the supplements which are priced at $44.99 for the powder and $49.99 for the capsules.