Jan 4th, 2020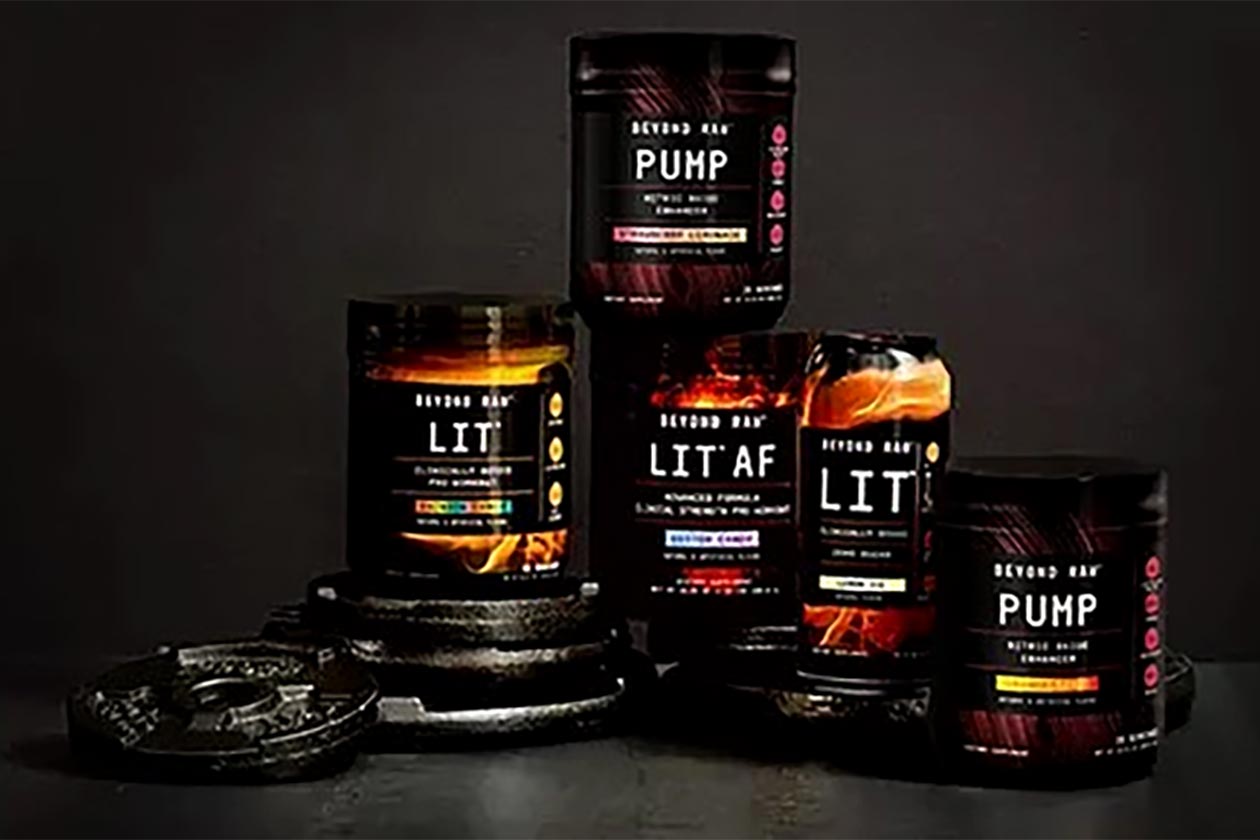 Beyond Raw Pump is an all-new pre-workout from the GNC exclusive brand Beyond Raw that is quite different from its other pre-workouts, Lit and the more intense Lit AF. The key differences with the upcoming supplement are that it does not contain any stimulants, and it is primarily formulated to enhance muscle pumps while you workout.
Pump from Beyond Raw is due to launch in the one 20 full serving tub size with two tastes to choose from in Strawberry Lemonade and Orange Mango. Once again, the pre-workout is stimulant free and mostly focuses on boosting pumps; however, it does have a few other ingredients in the mix for muscle and mitochondrial energy.
To deliver a full-on pump experience, Beyond Raw has packed its new pre-workout with almost 10g worth of actives, including 6g of citrulline malate and 1.5g each of glycerol and Nitrosigine. There are also the branded ingredients FitNox at 250mg, and 500mg of the patent-pending Oxyjun proven to improve heart health as well as endurance.
As mentioned, Beyond Raw Pump does have a few other features on top of its pump ingredients, three to be exact, to support muscle energy. Taking care of that side of things, the supplement comes with a gram of taurine, 50mg of the antioxidant coQ10, and 10mg of PureQQ pyrroloquinoline quinone for energy production and neurological support.
Beyond Raw Pump does not appear to be available on GNC's website just yet, but by the sounds of things, it is not too far away.