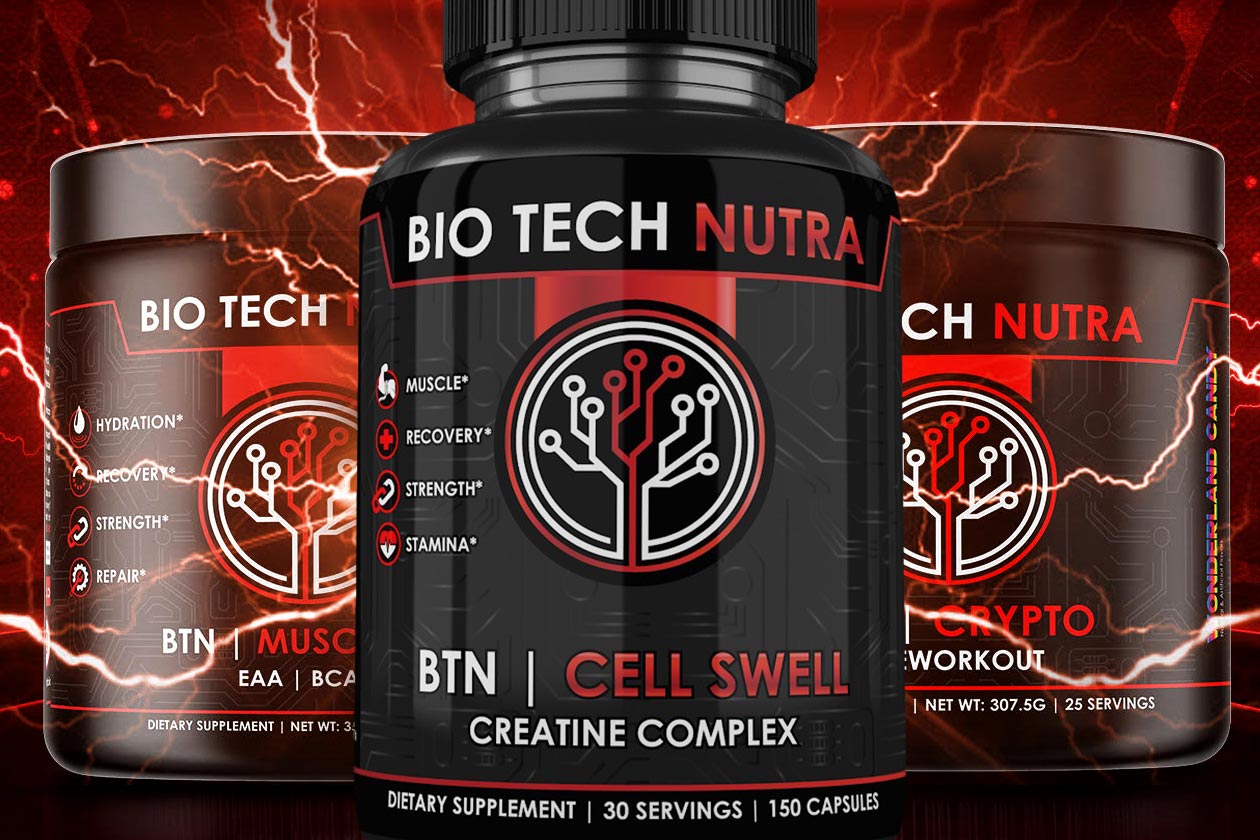 Bio Tech Nutra is an up and coming supplement company that just expanded its lineup with a handful of mainstream category products in a pre-workout, fat burner, and amino. Next month the brand plans on more expansion with a muscle and strength building capsule formula named Cell Swell.
Bio Tech Nutra is looking to launch Cell Swell in the first week of February, which with eight days left in the month, isn't all that far away. As mentioned, the upcoming supplement was created to help with muscle and strength gains, and comes with a handful of main ingredients to get the job done.
Every five-capsule serving of Bio Tech Nutra's Cell Swell features 2g of creatine HCl, a gram of glutamine, 50mg of arachidonic acid, 25mg of zinc, and 150mg of magnesium. The brand has also included the commonly used absorption enhancer BioPerine black pepper at a dose of 10mg.
Once again, the up and coming Bio Tech Nutra plans to launch Cell Swell through all of its retail partners, as well as its own online store, early next month. The rather complex creatine-based product will have a regular price of $29.99 for a full-size, 30 serving bottle.