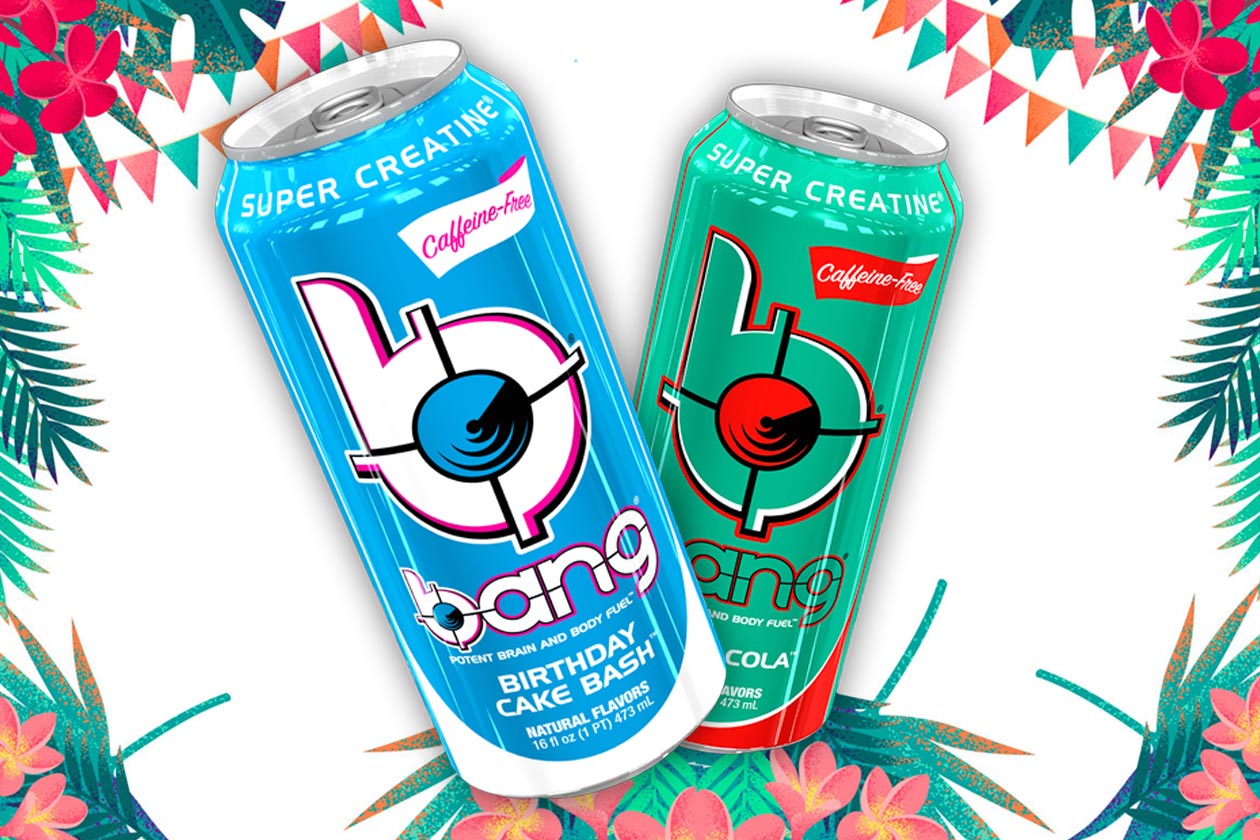 To start the New Year, VPX Sports announced a new flavor for the caffeine-free version of its popular Bang Energy drink with the recently released Miami Cola. That product is now available for pre-order through the brand's online store; however, that's not the only new option VPX has put together for its caffeine-free beverage.
Alongside Miami Cola, VPX Sports has also made a Birthday Cake Bash caffeine-free Bang available for pre-order. Birthday Cake Bash is another flavor from the regular caffeinated version of Bang that launched in 2019. While that is great news for fans of the product, there is one other surprise the brand has dropped to round out the week.
VPX Sports has confirmed that both the Miami Cola and Birthday Cake Bash caffeine-free Bangs, will feature a slight formula change. Instead of just featuring the three BCAAs in leucine, isoleucine, and valine, the two new flavors come with all nine EAAs. Those EAAs are on top of all of the product's usual ingredients, including creatine and coQ10.
Once again, you can now pre-order Miami Cola and Birthday Cake Bang caffeine-free Bang through bang-energy.com at $31.99 a case.