Jan 1st, 2020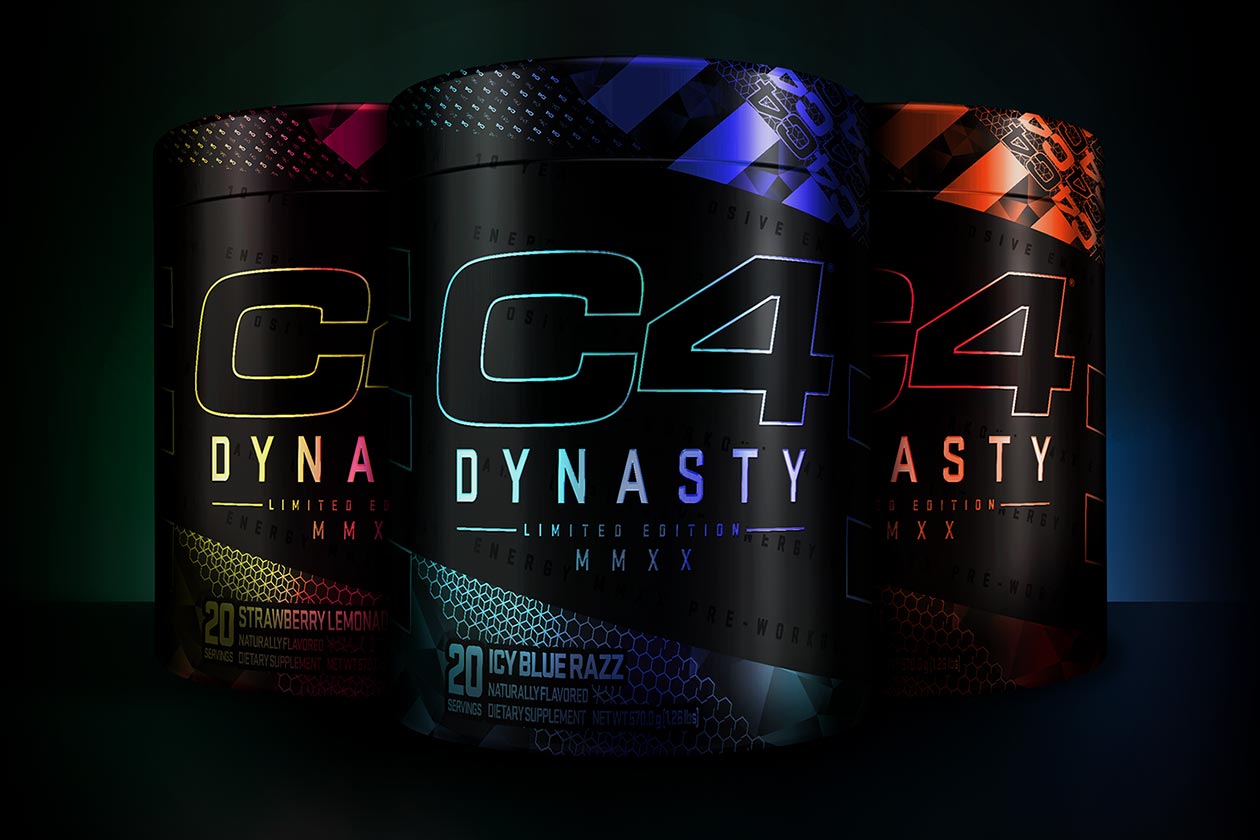 Cellucor has announced C4 Dynasty, a limited-edition, small-batch run pre-workout that promises to be the brand's most powerful version of C4 to date. While we have seen several types of Cellucor's signature supplement over the years, C4 Dynasty is undoubtedly the most impressive formula-wise, featuring a huge amount of active ingredients.
Cellucor's exciting new C4 Dynasty comes packed with 18 different ingredients, ten of which are patented, to provide a complete experience, including increased energy, enhanced mental focus, and improved performance. While there have been other C4s to promise a similar set of benefits, as mentioned, none have featured the size of the formula in C4 Dynasty.
Loaded formula
You can see the full combination of ingredients Cellucor has brought together for its limited-edition C4 Dynasty below, and it is indeed loaded. The brand has thrown in a massive dose of CarnoSyn beta-alanine at 6.4g per serving and a hefty 10g citrulline blend made up of pure citrulline, citrulline malate, and citrulline nitrate.
While those features above are some of the heaviest highlights in the upcoming C4 Dynasty, they are far from all that's worth mentioning. Cellucor has also included the branded VasoDrive-AP for pumps, a combined 5g of three different creatines, one of which is creatine nitrate, Alpha-Size alpha-GPC for focus, and a strong 350mg of caffeine.
Where to buy
C4 Dynasty is not available for purchase, just yet, but will be later this month on Tuesday the 21st at a price of $69.99 for a tub with 20 full servings. If you're interested in getting your hands on the supplement but can't wait that long, you can sign up now on Cellucor's website for access to an exclusive early launch on January 13th.
When Cellucor's loaded and limited C4 Dynasty does eventually become available, fans will have three flavors to choose from. The pre-workout's menu is going to consist of two classic options in Fruit Punch and Icy Blue Razz, and a not so common fruity recipe with Strawberry Lemonade.