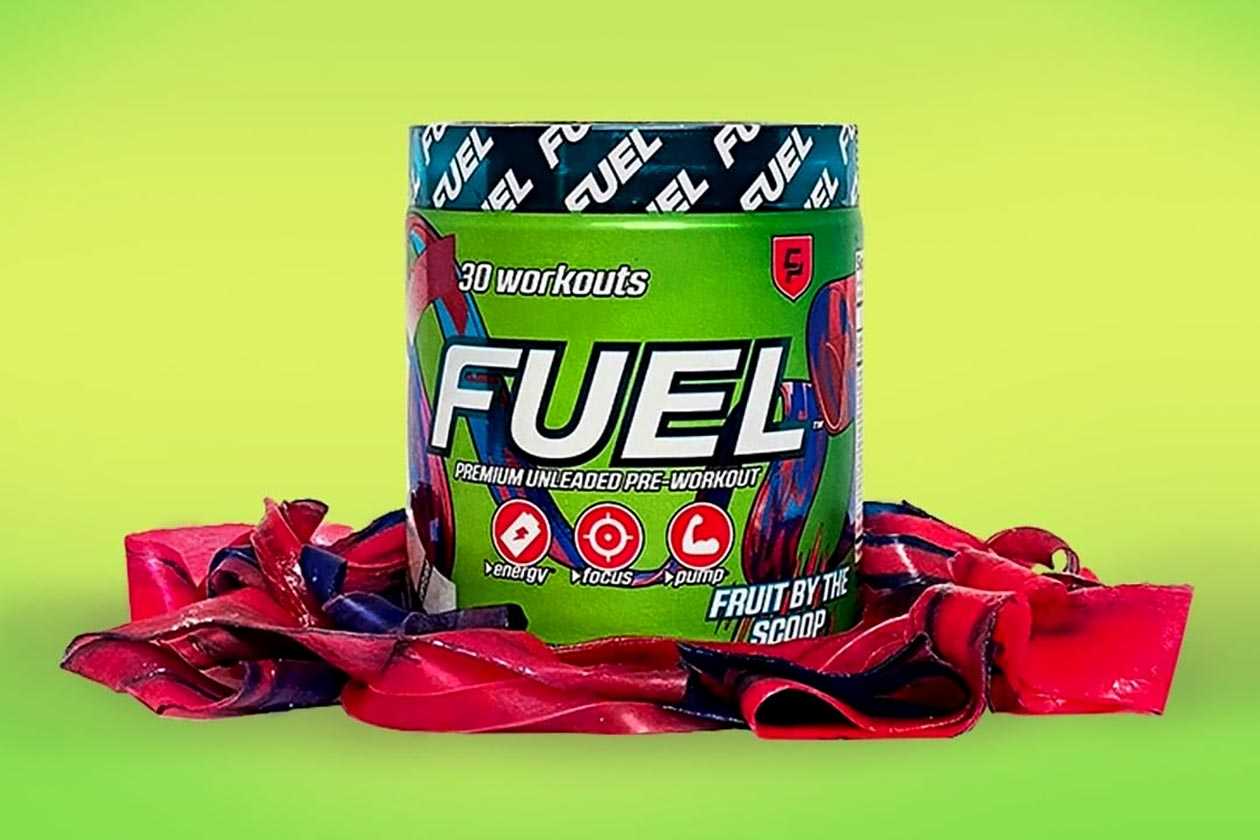 A couple of days out from the launch of the next new flavor of its own brand of pre-workout Fuel, Campus Protein has completely unveiled the product. The latest creation from the supplement retailer is indeed quite unique, and as suspected it is inspired by the fruit snack Fruit By The Foot, going by a very similar name in Fruit By The Scoop.
As previously confirmed, Campus Protein plans to drop its delicious new Fruit By The Scoop Fuel just two days from now on Monday through its online store. For those of you not familiar with the pre-workout, it is fairly basic, featuring a light mix of ingredients compared to what we're used to seeing with the likes of citrulline at 1g and betaine at 750mg.
Campus Protein's Fruit By The Scoop Fuel will cost the same as all of the supplement's other flavors sitting at $28.99 for a 30 serving tub.