Jan 25th, 2020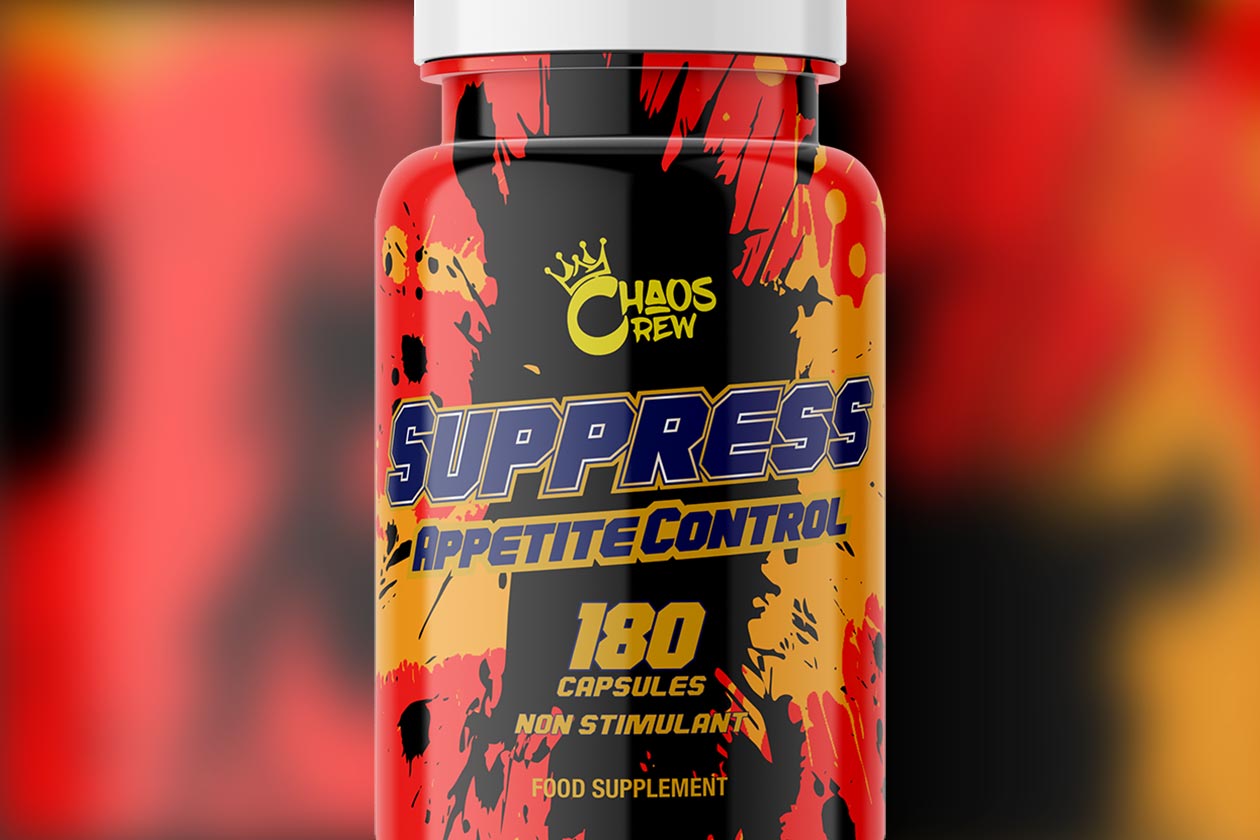 Chaos Crew already confirmed two all-new supplements this week that are coming soon with the hybrid pump and amino formula Pumping Aminos, and the stackable pump formula Glycer Swell. The UK company has now revealed a third that doesn't involve pump enhancing ingredients like either of the other two, with the weight loss type formula Suppress.
The other upcoming Chaos Crew product is purely designed to help you control your appetite, which is not something you typically see entire supplements dedicated to. Suppress features five ingredients to help achieve this with half a gram of garcinia, 400mg of apple cider vinegar, 200mcg of chromium, a gram of glucomannan, and 300mg of African mango.
Chaos Crew Suppress is due to hit the market within the next few weeks, meaning it'll be out and available around the same time as Pumping Aminos and Glyer Swell. Due to the individual set of ingredients in the product, fans can stack Suppress with either of the brand's other, stimulant powered fat burners Cutz or Shred, for that added appetite effect.