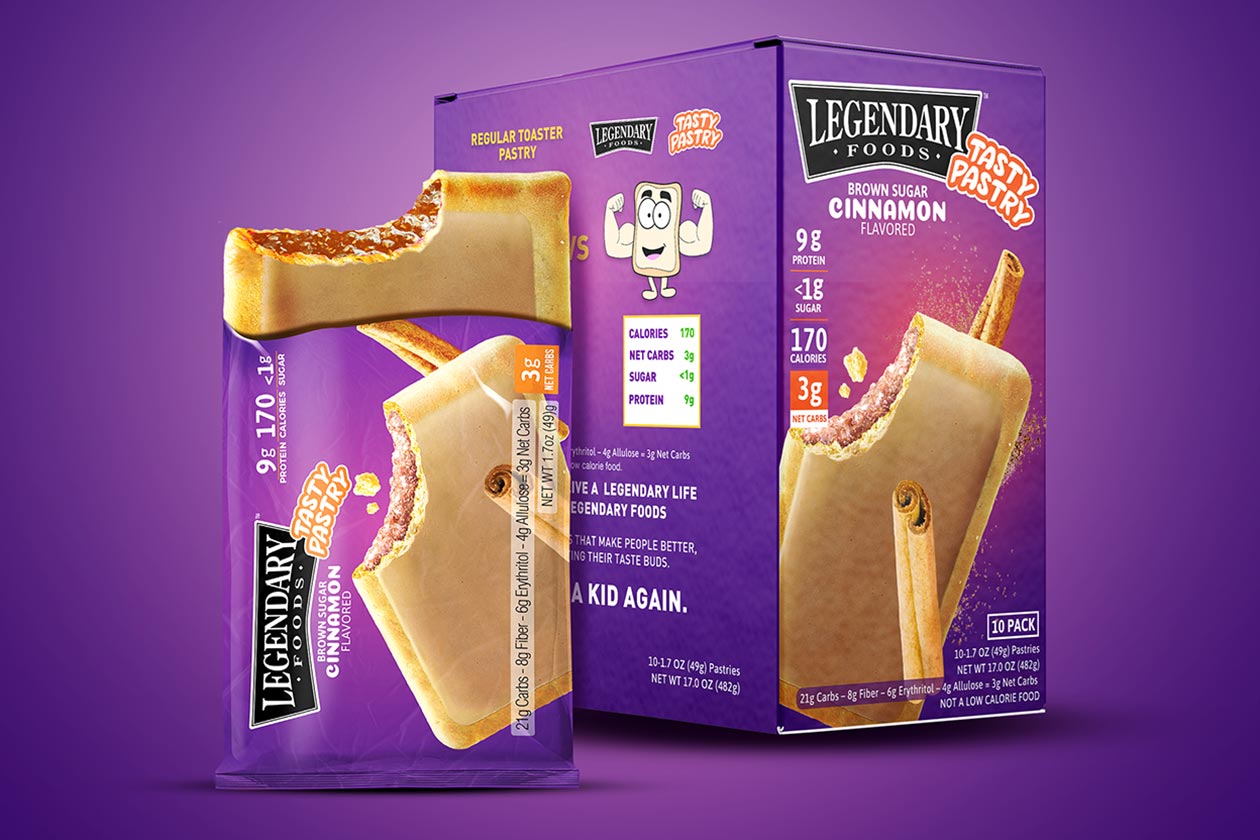 The long-running functional company Legendary Foods, known for its nut butter and nut snacks, has come out with an all-new type of product that we've only ever seen from one other brand. It is a high protein, low carbohydrate toaster pastry that only just hit the market, but managed to sell out in an impressive four hours.
The newest Legendary Foods product is named the Tasty Pastry, and it comes with a much healthier nutrition profile compared to your typical, sugar-loaded toaster pastry. A single pastry has 9g of protein, 21g of carbs with 8g of that fiber, 5g erythritol, 4g allulose, and less than a gram of sugar, and 13g of fat for a total of 170 calories.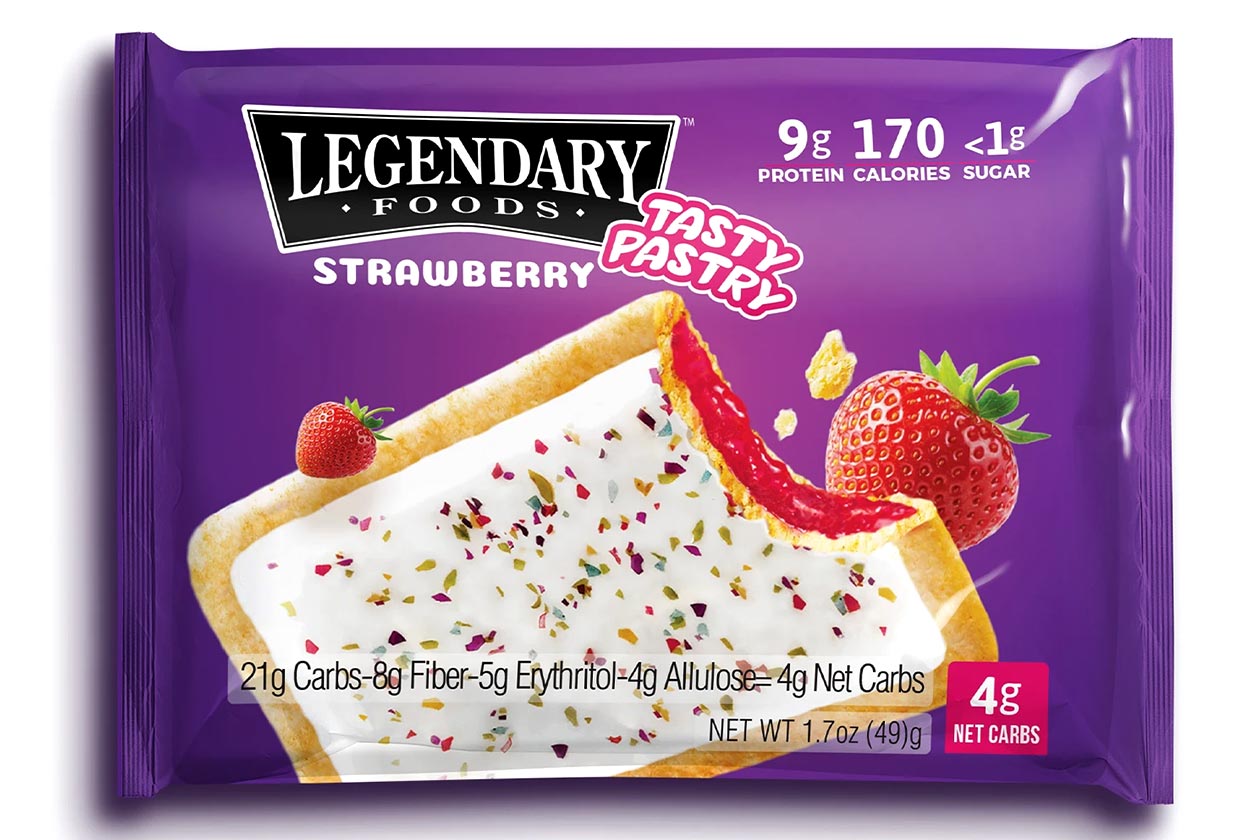 Legendary Foods' Tasty Pastry promises an experience very similar to the real thing, but as you can see above, with more protein, fewer calories, and a lot less sugar. The brand describes the product as having a soft texture combined with a sweet flavor, with two options to choose from in Strawberry and Brown Sugar Cinnamon.
As mentioned, Legendary Foods is currently completely sold out of its all-new Tasty Pastry, although more is said to be in the works and on the way. When the product does eventually return, through the brand's website, the promising high protein, low sugar toaster pastry will cost you $24.99 for a box of ten.