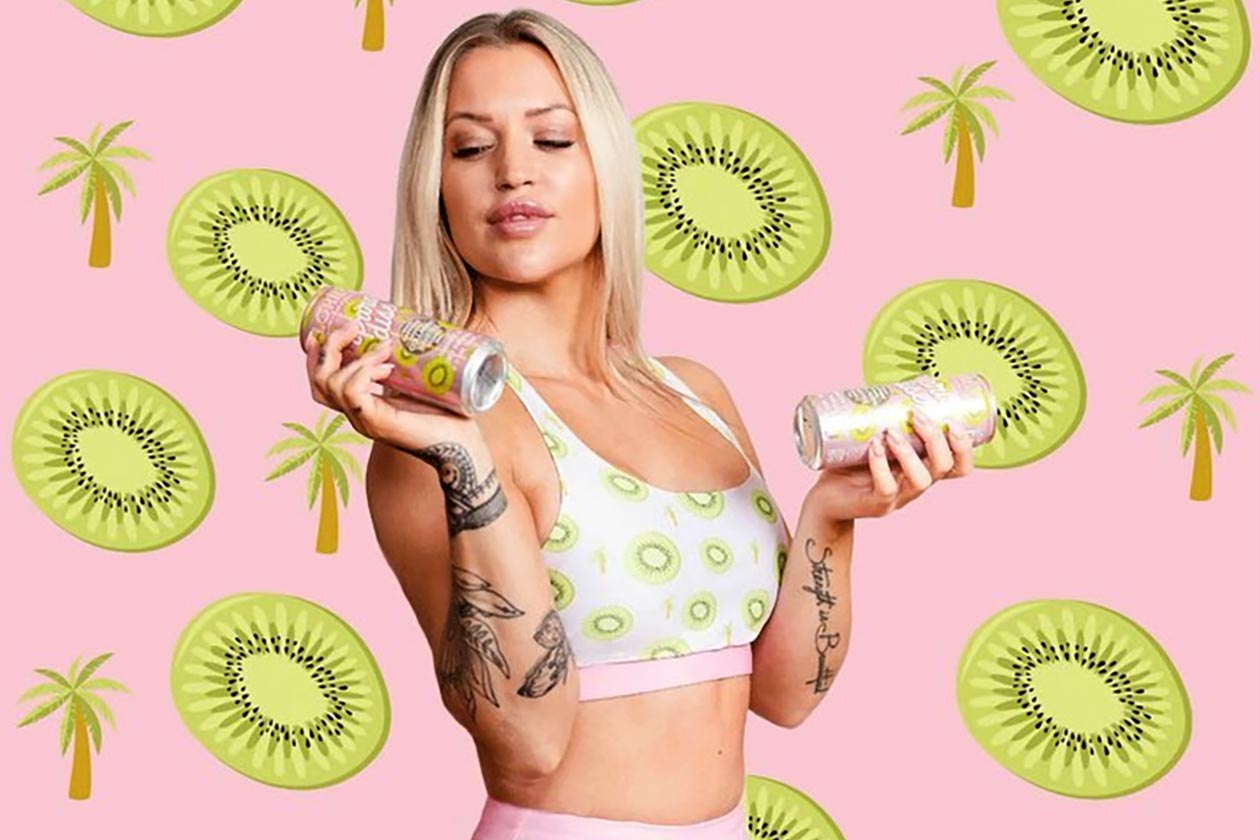 Tomorrow afternoon at precisely 2 PM in Sweden, the up and coming functional brand Lohilo is launching an all-new flavor of its Functional Collagen Drink on its website. The brand's more recent beverage is a great tasting energy drink with 105 to 180mg of caffeine depending on the flavor, 5g of collagen, and hyaluronic acid.
The new flavor Lohilo plans to release tomorrow is a tropical kiwi creation named Paradise. We're not sure if the product will be the brand's 105 or 180mg caffeine version, but it will contain the same 5g of collagen and hyaluronic acid. Lohilo has also confirmed its Paradise flavor is going to be available online and in stores.
To go with its Paradise Functional Collagen Drink, Lohilo has put together limited edition fitness clothing featuring the same kiwi and palm tree pattern as the new flavor. By the sounds of things, you'll be able to get your hands on that apparel alongside the brand's website release tomorrow at 2 PM.