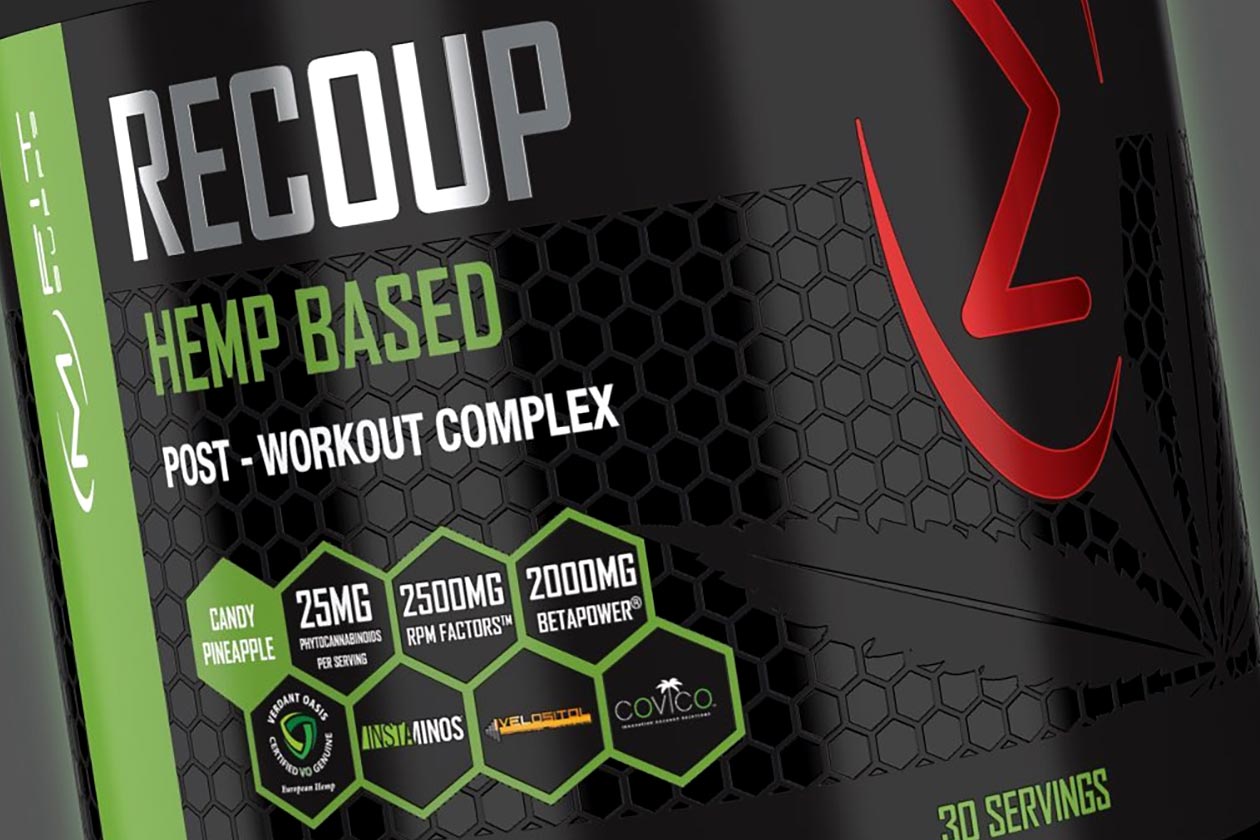 Sometime next week, MFIT Supps is coming out with another CBD infused supplement in the post-workout Recoup, which is far from its first CBD release. The up and coming brand already has the stress and cortisol formula Stress-66 as well as the sleep aid CBSleep, both of which have 25mg of Verdant Oasis CBD per serving.
Just like Stress-66 and CBSleep, MFIT Supps' all-new Recoup comes with 25mg of full-spectrum, Verdant Oasis hemp oil, although that's not all it's put into the product. There are five other features in the formula, all of which are premium, branded ingredients, and combine to improve recovery and enhance muscle protein synthesis.
You can see all of the ingredients MFIT Supps has packed into Recoup in the image above with a total amount of actives a tad shy of 15g. Each serving comes 6g of InstAminos BCAAs, 2g each of BetaPower betaine and Covico coconut water for hydration, 2.5g of the RPM Factors colostrum and whey complex, and 2g of Velositol.
Once again, MFIT Supps is hoping to launch Recoup sometime this week through its online store at mfitsupps.com, with the cost of the supplement not being revealed just yet. The brand has however confirmed the one flavor Recoup is due to release in with a sweet-sounding Candy Pineapple.