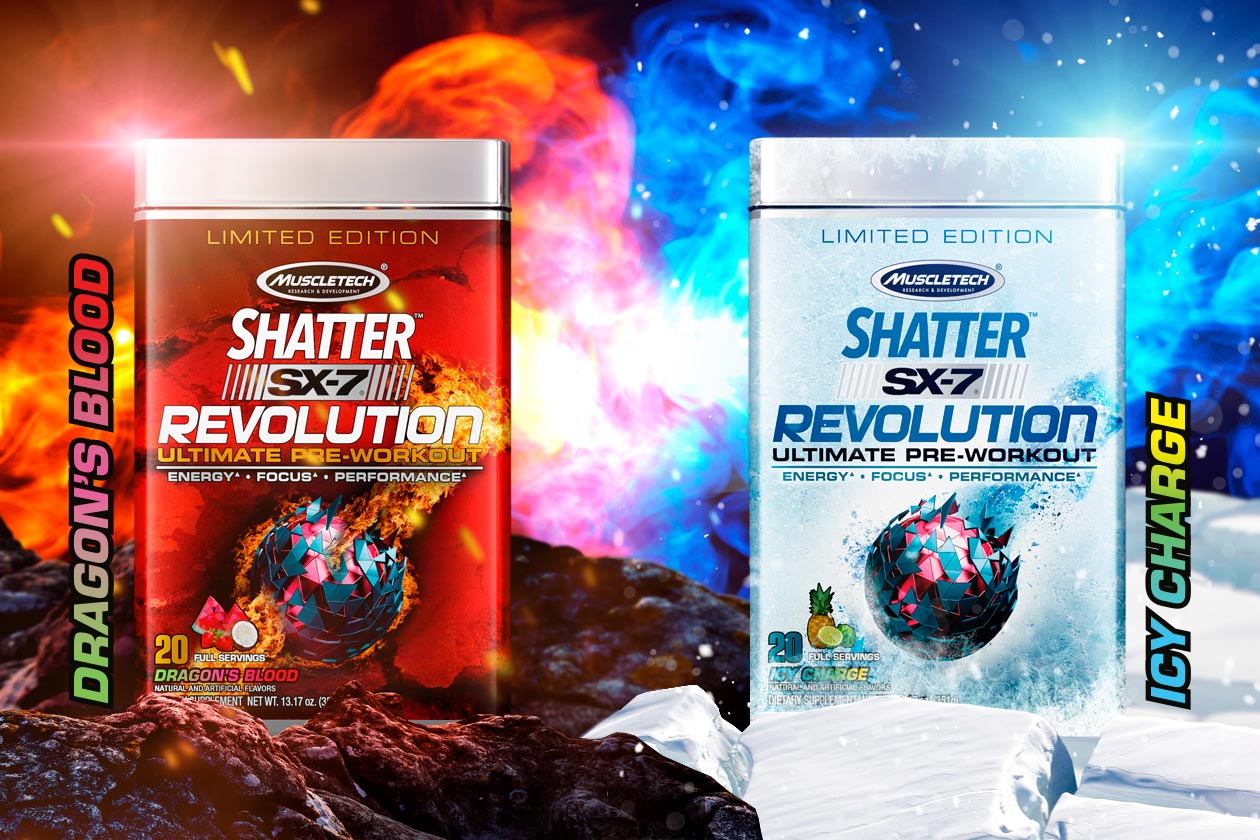 In the next few weeks, Muscletech is going to be launching the first-ever limited-edition flavors of its SX-7 Series pre-workout, Shatter SX-7 Revolution. Both of the products will feature alternative label designs to fit with the themes of their flavors. There is the fiery recipe Dragon's Blood and the more season-appropriate Icy Charge.
As mentioned, Muscletech's Dragon's Blood and Ice Charge Shatter SX-7 Revolution are both limited flavors; however, one of them is going to become an ongoing option. When the products hit the market, the brand will ask fans to vote and share on social media their favorite of the two, and the one that gets the most love is going to stay.
Muscletech's limited edition Shatter SX-7 Revolution flavors are due to become available at GNC on the first day of next month. For those wondering what exactly Dragon's Blood and Icy Charge will taste like, the former is a combination of strawberry and watermelon, while the latter is another fruit duo with pineapple and lime.