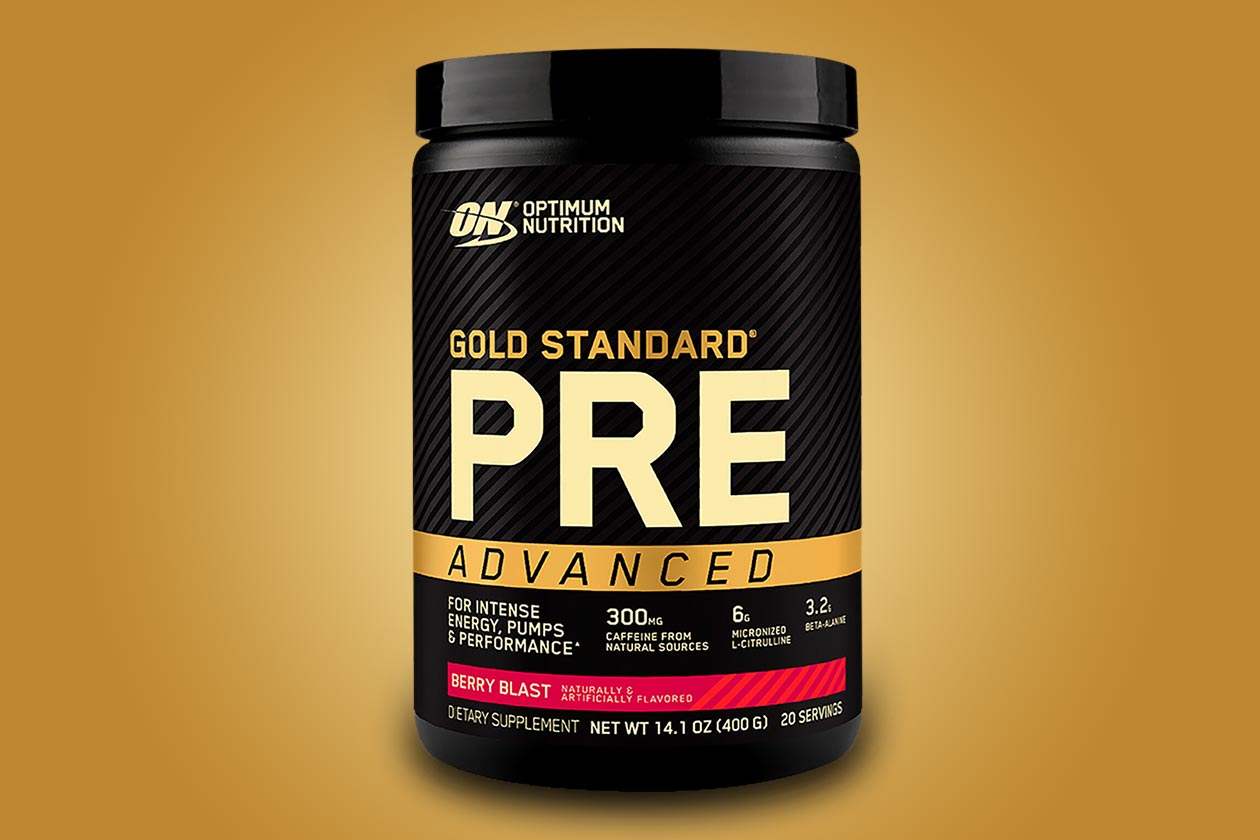 The legacy supplement company Optimum Nutrition, known for its legendary Gold Standard protein powder, has dropped an all-new pre-workout this week at GNC. The brand has introduced Gold Standard Pre Advanced, which is quite a bit different from Optimum's Gold Standard Pre-Workout that has been on the market for a few years now.
The brand has packed Gold Standard Pre Advanced with a fairly solid, comphrensive, and well-dosed formula that keeps it short and sweet, featuring a handful of reliable ingredients. For energy, each full serving of the new Optimum Nutrition pre-workout comes with 300mg of caffeine, along with 5g of the tried and true, creatine monohydrate.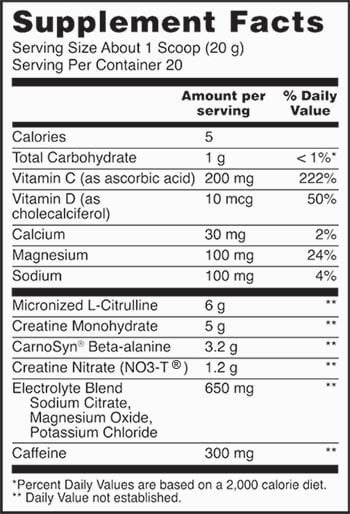 Also included in Gold Standard Pre Advanced is 3.2g of CarnoSyn beta-alanine to boost performance and a blend of electrolytes to support hydration. Last but not least, you have the ingredients to complete the experience and enhance muscle pumps with a solid 6g of micronized citrulline and 1.2g of premium NO3-T creatine nitrate.
As mentioned, Optimum Nutrition's newest entry into the saturated and highly competitive pre-workout space, is now available from the major retailer GNC. Gold Standard Pre Advanced is in stock on the store's website at $34.99 for a 20 full serving tub in Raspberry Lime Mojito, Strawberry Mango Daiquiri, and Berry Blast flavors.