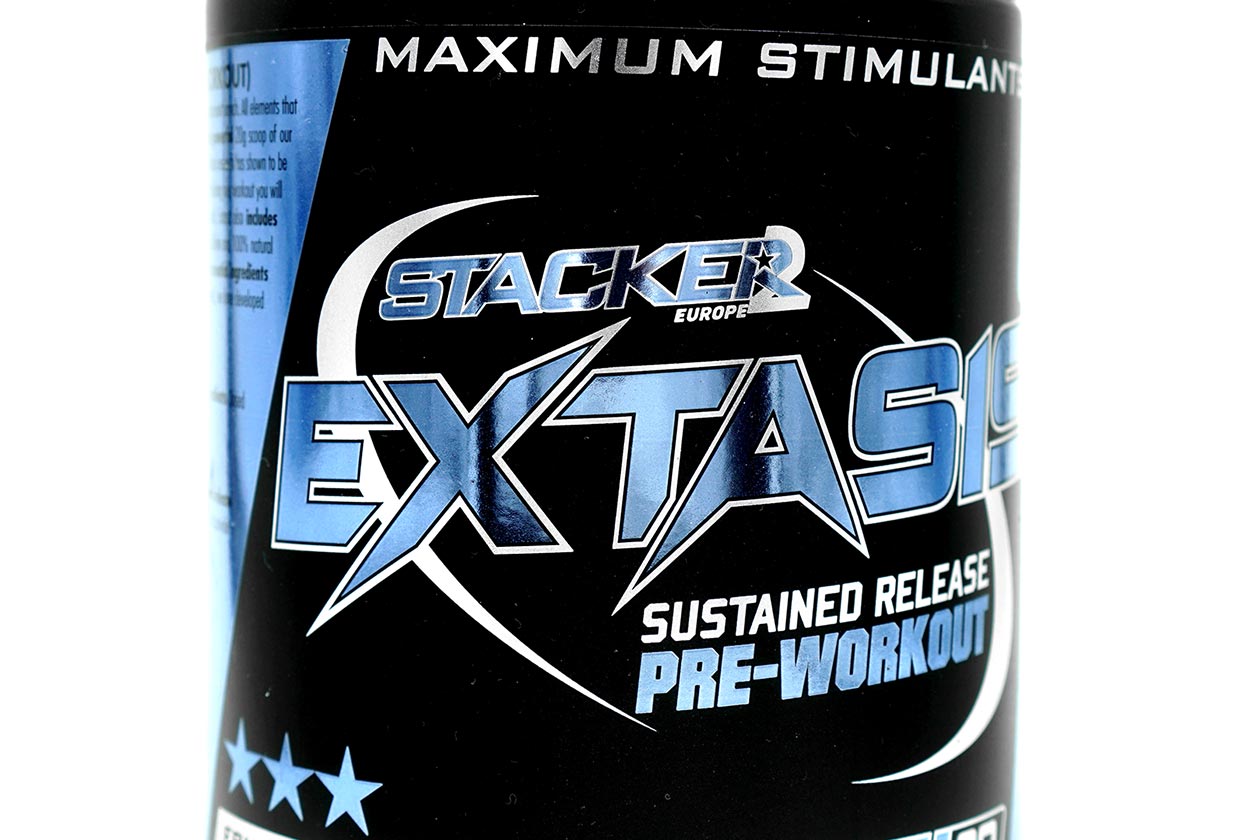 Stacker2 Europe has revealed the list of main features in its upcoming stimulant pre-workout Extasis, and as promised, it does come with a handful of well-dosed ingredients. With a hefty 20g serving size, we suspected the brand had packed some solid dosages into Extasis, which is due to launch in the middle of next month.
The upcoming Stacker2 Europe pre-workout comes with several ingredients to help with performance and endurance, including 4g of beta-alanine. There is also 3g of creatine monohydrate, a gram of taurine, and a good amount of pure citrulline to enhance pumps at 6g per full serving.
Alongside all of the above, Stacker2 Europe has thrown a bunch of features for energy and focus into Extasis, starting with sustained-release caffeine at 300mg. There is also half a gram of tyrosine, olive leaf at 100mg, a light 50mg of choline bitartrate, and the ingredient that we're starting to see a lot more of with EnXtra at 300mg.
As mentioned, Stacker2 Europe is coming out with its newest pre-workout Extasis next month in Fruit Punch and Tropical flavors. It is, of course, going to launch in Europe and will be hitting shelves in 20 full-size serving tubs.