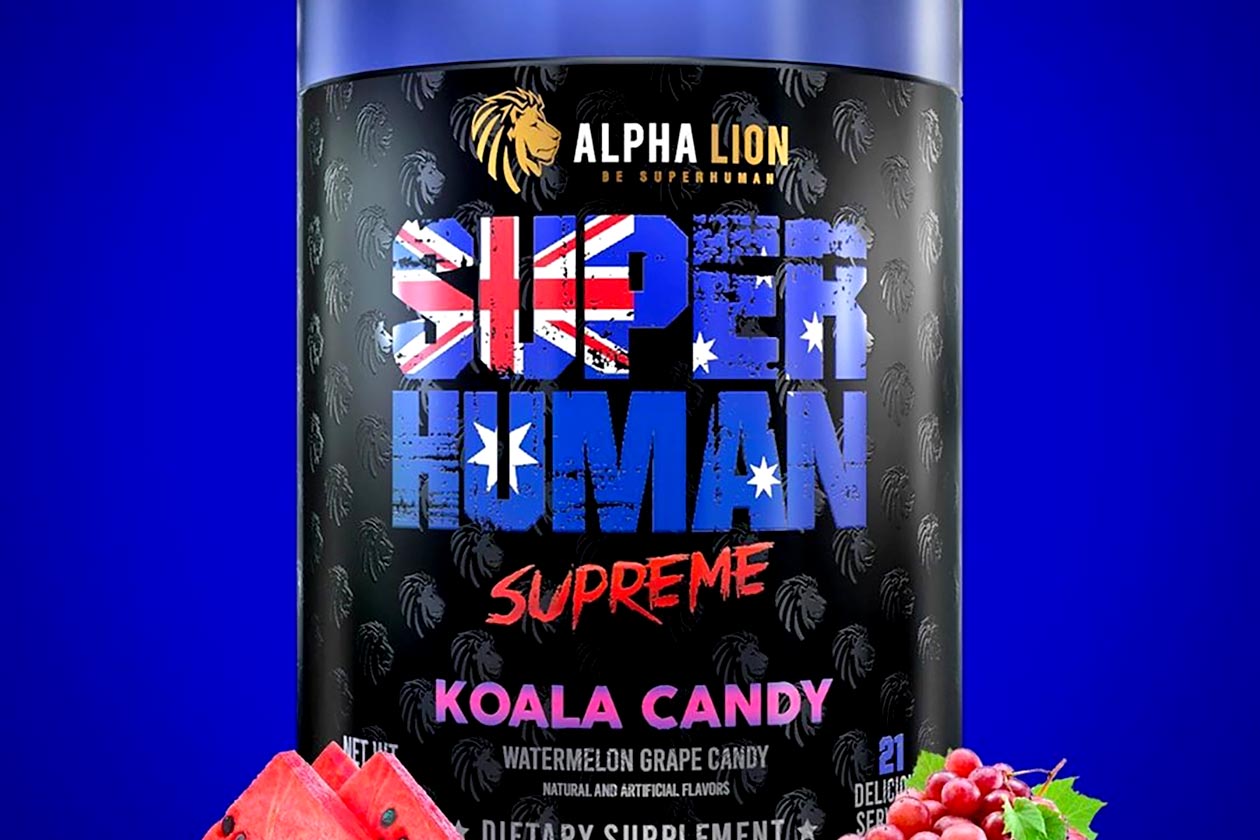 To show its support for the devastation from the bushfire crisis in Australia, Alpha Lion is releasing a special edition version of its more intense pre-workout Superhuman Supreme. All profits from the sale of the supplement will be donated to Australia's WIRES Wildlife Rescue and the New South Wales Rural Fire Service.
To make the launch even more attractive, Alpha Lion's charitable Superhuman Supreme is going to feature its original formula, including 200mg each of DMHA and eria jarensis. There will be two flavors of the limited edition product with the watermelon grape candy recipe Koala Candy, and a mango strawberry sherbet named Mango-Roo.
As you can see, those flavors are named after native Australian animals, both of which have been affected by the country's devastating bushfires. Alpha Lion's Superhuman Supreme for WIRES and NSW Rural Fire Service also comes with the Australian flag in the background to show further support for the cause.
Alpha Lion is going to be launching its Koala Candy and Mango-Roo Superhuman Supremes this Friday through its website, and once again, all profits will be donated to help those in need in Australia.