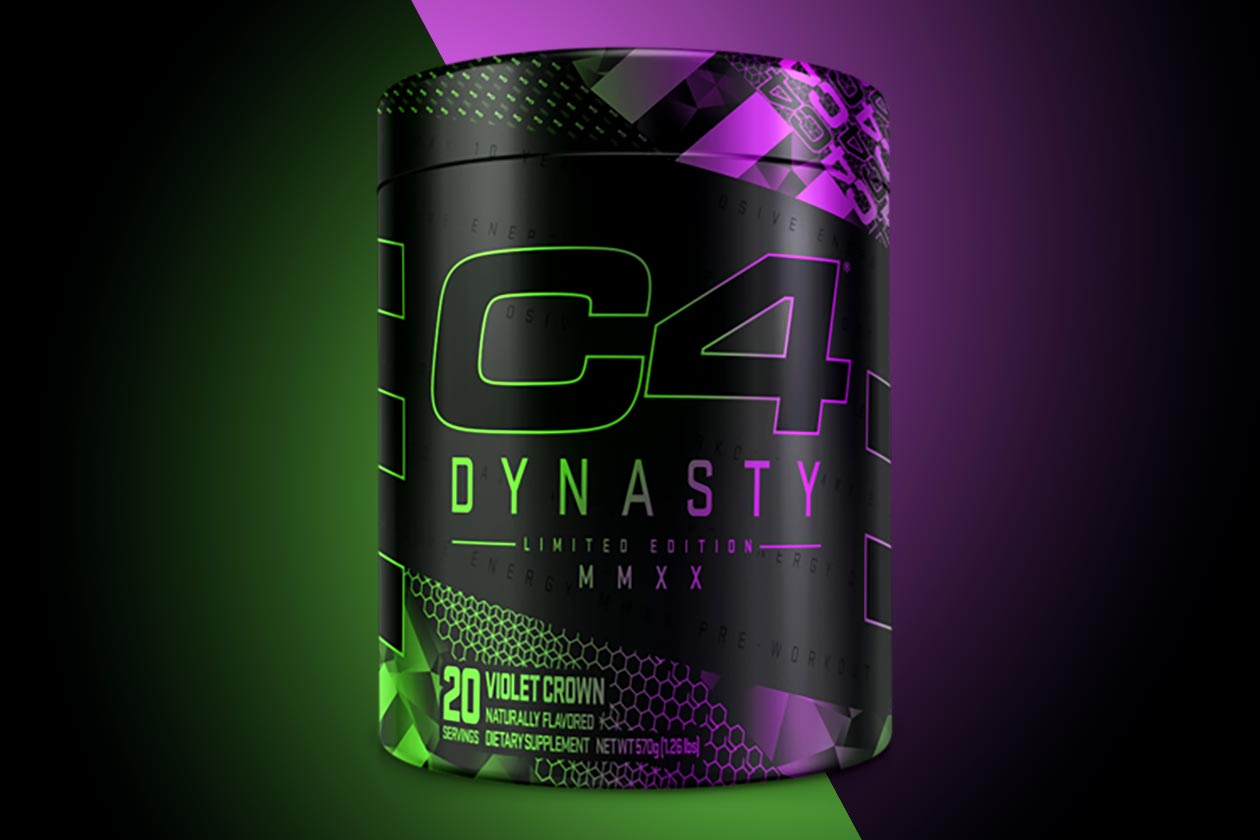 When we shared everything you need to know about Cellucor's loaded and limited edition pre-workout C4 Dynasty, earlier this month, we confirmed three flavors. The menu consisted of the traditional pre-workout flavors Fruit Punch and Icy Blue Razz, as well as Strawberry Lemonade, although it turns out there is a fourth.
Next week, alongside those three previously confirmed flavors, Cellucor is launching C4 Dynasty in what will be its most creative option of the lot with Violet Crown. We're not sure why this one was not revealed in the initial announcement, but its name does make it sound quite unique, and indeed it is with a fruity combination of apricot and plum.
Cellucor is officially launching its packed out pre-workout C4 Dynasty in two days on Tuesday of next week, in a 20 full serving tub for $69.99 through cellucor.com. The brand's website is going to be stocking all four of the limited edition supplement's flavors, including the interesting and mysteriously named Violet Crown C4 Dynasty.