Beverage brand Bang is coming out with a high-protein Bang Bar
Feb 24th, 2020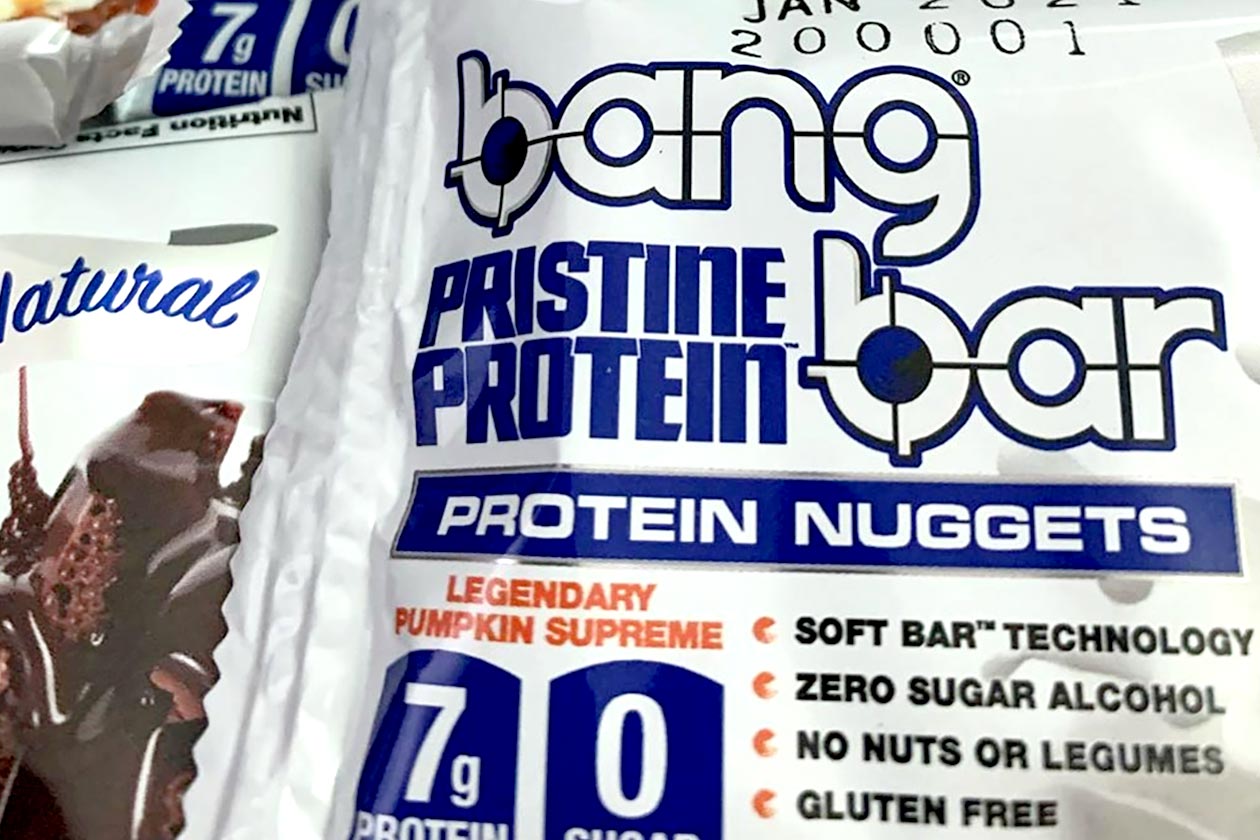 At the moment, VPX Sports' Bang brand currently only competes in the beverage market with its hugely popular Bang energy drink. There are several spin-offs of that product with Bang Keto Coffee, the carbonated Bang Energy Shot, Bang Caffeine-Free, and even an all-natural Bang, all of which are, of course, beverages.
The CEO and founder of Bang, Jack Owoc, has now previewed the Bang Protein Bar featuring zero sugar, no gluten, and made with only natural ingredients. The full-size product promises to pack a good amount of protein and has been pictured in Pumpkin Supreme, some sort of brownie flavor, and what looks to be cookies and cream.
The Bang Protein Bar is said to have quite a soft and smooth texture, with no nuts, legumes, and only quality sources of protein. We certainly hope more information will be along on this one soon, as we don't really have a whole lot of concrete details to go off, although an edible from the Bang brand is still very exciting news.