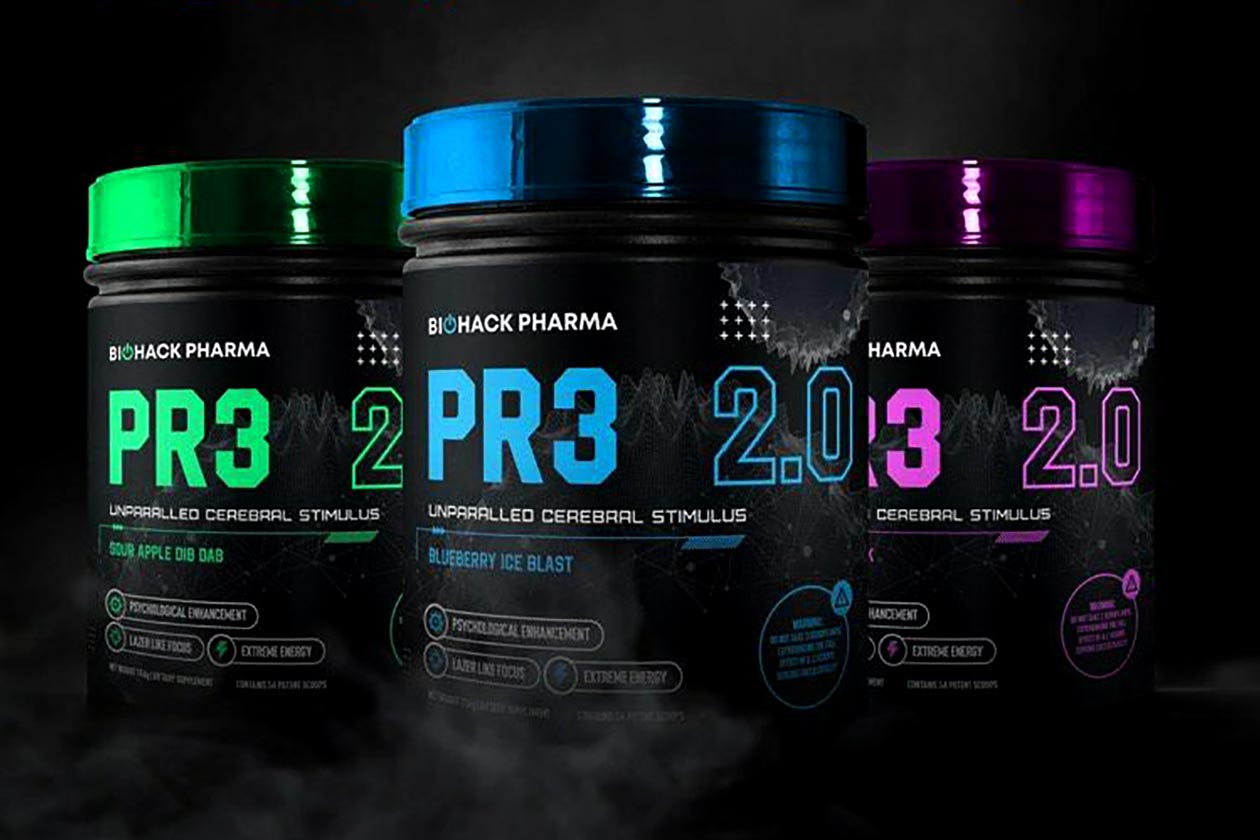 Kort Cooper's BioHack Pharma recently confirmed it would be making a big return to the industry with a new line of supplements that is even more loaded and intense. Coming from a brand that had products with highlights like 10g of citrulline and 6g of glycerol, that statement is very exciting for those that like maximum dosages.
To build some extra hype as we get closer to the relaunch of BioHack Pharma, the team has sent over a preview of one of its first supplements that will hit the market. The product is an all-new version of the brand's pre-workout Serum Code PR3, now simply named PR3 2.0, which mostly shows off the branding BioHack is going with for its return.
The look Kort Cooper and his brand have gone with this time around is quite different from what it had originally. Instead of a primarily white packaging design with a blue stripe through the middle, BioHack Pharma has opted for a darker, black-backed label accented with colors representing each of a supplement's specific flavors.
Outside of the branding, the only other details we can gather from the first look at the new and exciting BioHack Pharma, is that PR3 2.0 is coming in three flavors and promises a stimulating set of effects. Much like the original, the product will feature ingredients for intense energy and laser-like focus, so something for fans of stim-heavy pre-workouts.
As far as we know, BioHack Pharma is still due relaunch in the UK in the coming weeks, with more than just PR3 2.0 slated for release. Full details are due to be shared between now and then, including the formulas behind PR3 and the other supplements, that as mentioned, are expected to be some of the most loaded on the market.