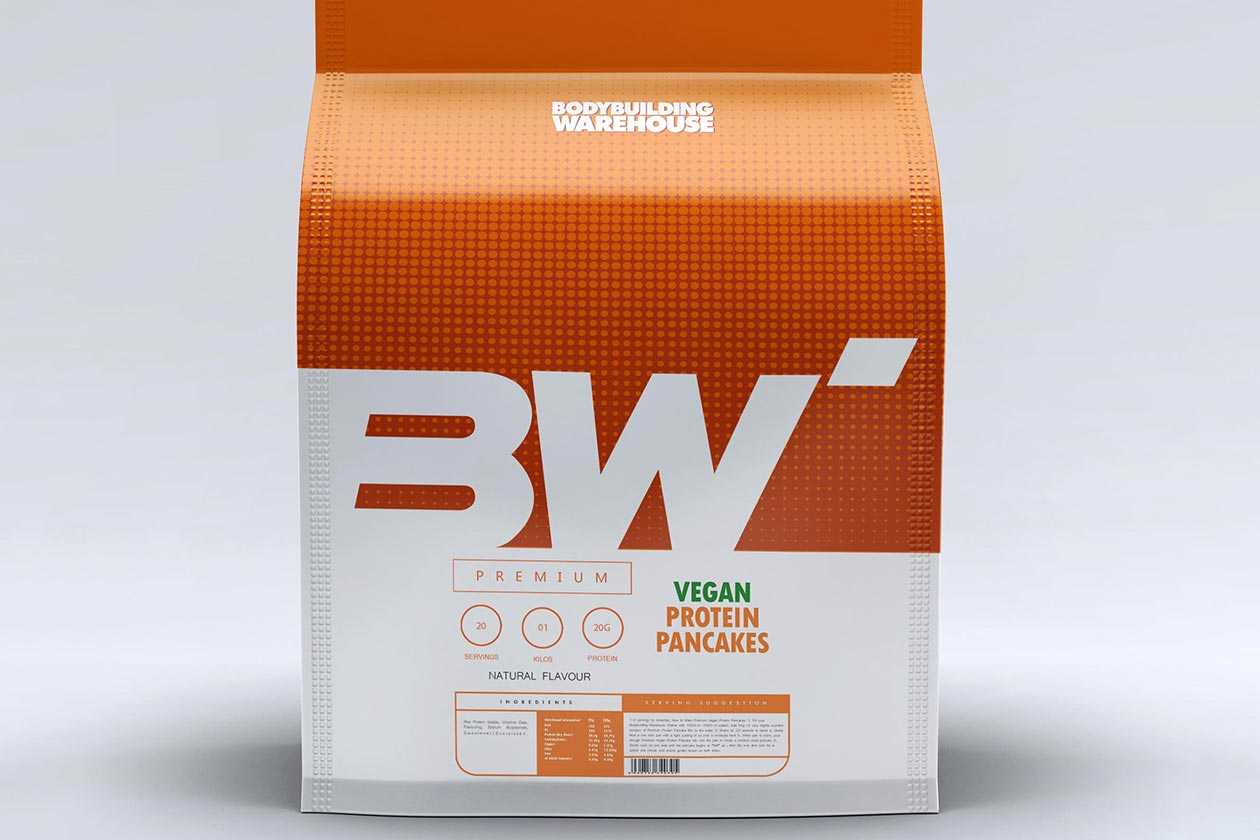 The UK retailer Bodybuilding Warehouse has a pretty extensive line of supplements under its own brand with over 900 items counting its various sizes and flavors. The company has now added an all-new product to that lineup with a vegan-friendly supplement that isn't a straightforward protein powder like most other vegan type releases.
Bodybuilding Warehouse's new entry to the market is a powder to make vegan-friendly, high protein pancakes. Each 50g serving of the product provides, which is enough to make a pancake, provides 20g of protein from plant-based, pea isolate, 21.4g of carbohydrates with less than a gram of that sugar, 2.3g of fat, for a reasonable 188 calories.
The simply named 'Vegan Protein Pancakes' comes in two sizes on the Bodybuilding Warehouse website with a half kilogram at £9.99 (12.91 USD) and a double size 1kg for a price that's only 60% more expensive at £15.99 (20.66 USD). Both sizes are also available in two different flavors with a natural, unflavored option, and an actual flavor with Salted Caramel.
Something else regular users of Bodybuilding Warehouse may notice is the packaging on Vegan Protein Pancakes is very different from the store's other supplements. That is because it is one of the first to feature the retailer's fresh new look, which is going to spread across to the rest of its line, although with over 900 SKUs, it will take some time.