Chemical One and X discontinued and being cleared out with a BOGO
Feb 13th, 2020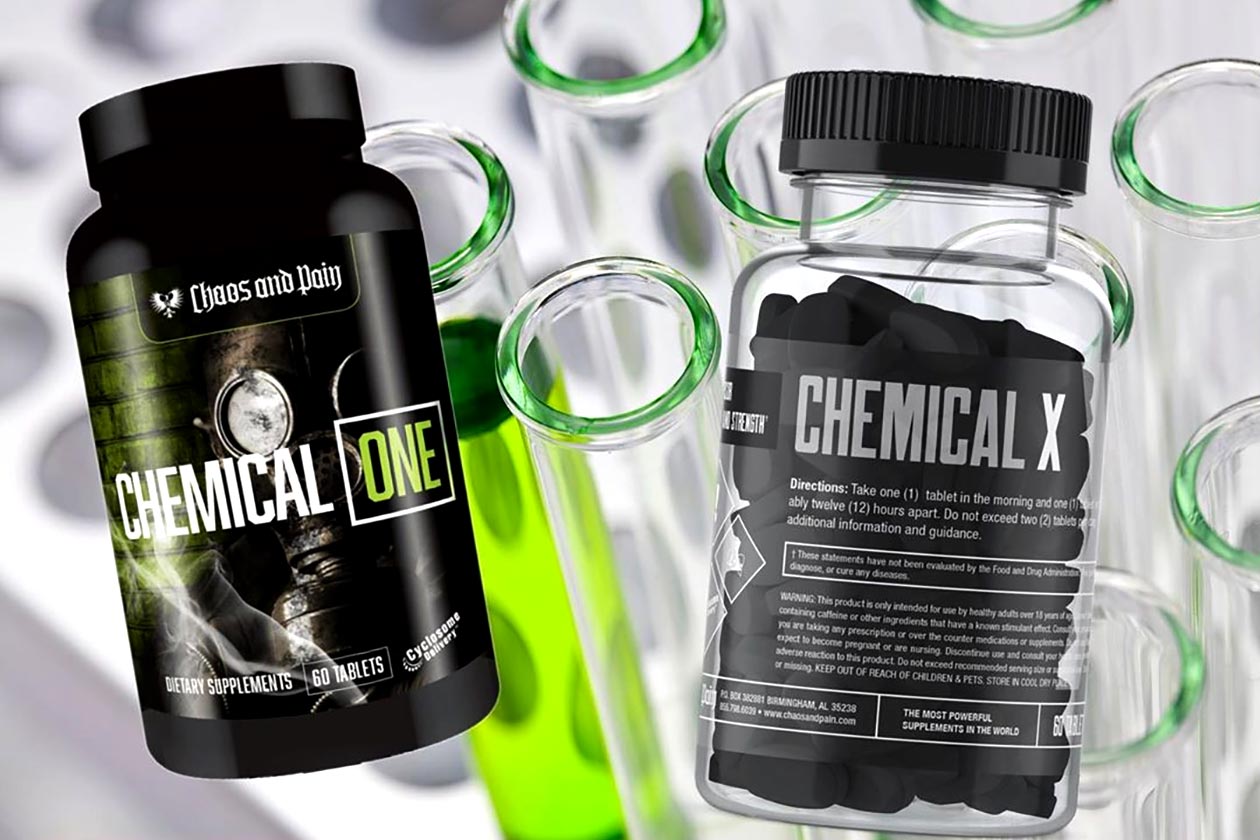 Just yesterday, we shared details on Chaos and Pain's all-new version of its stimulant heavy and almost seven-year-old weight loss supplement Cannibal Inferno. Unfortunately for fans, as the brand welcomes in a new product, it is letting go of two current items, which have also been around for a good amount of time.
Chaos and Pain has announced it's discontinuing its muscle building supplements Chemical One and Chemical X, with the former hitting the market in early 2017 and the latter a few months after that. The hardcore brand has said it is getting rid of the products due to regulations, although there is still some stock on its website.
To help clear out its remaining units, Chaos and Pain is running a strong sale on Chemical One and Chemical X, where you can get two bottles of either, for the price of one. The clearance promotion drops Chemical One down to $35 each and Chemical X to just a little bit lower at $32.50.
Chaos and Pain has also confirmed that while Chemical One and Chemical X are now discontinued, it is planning on coming out with replacements. The brand apparently has supplements that are even better than either of the Chemical products as well as more advanced, with their aim being to help build muscle as well.