5lb tubs of ISO100's Pebbles flavors are exclusive to brick and mortar retailers
Feb 17th, 2020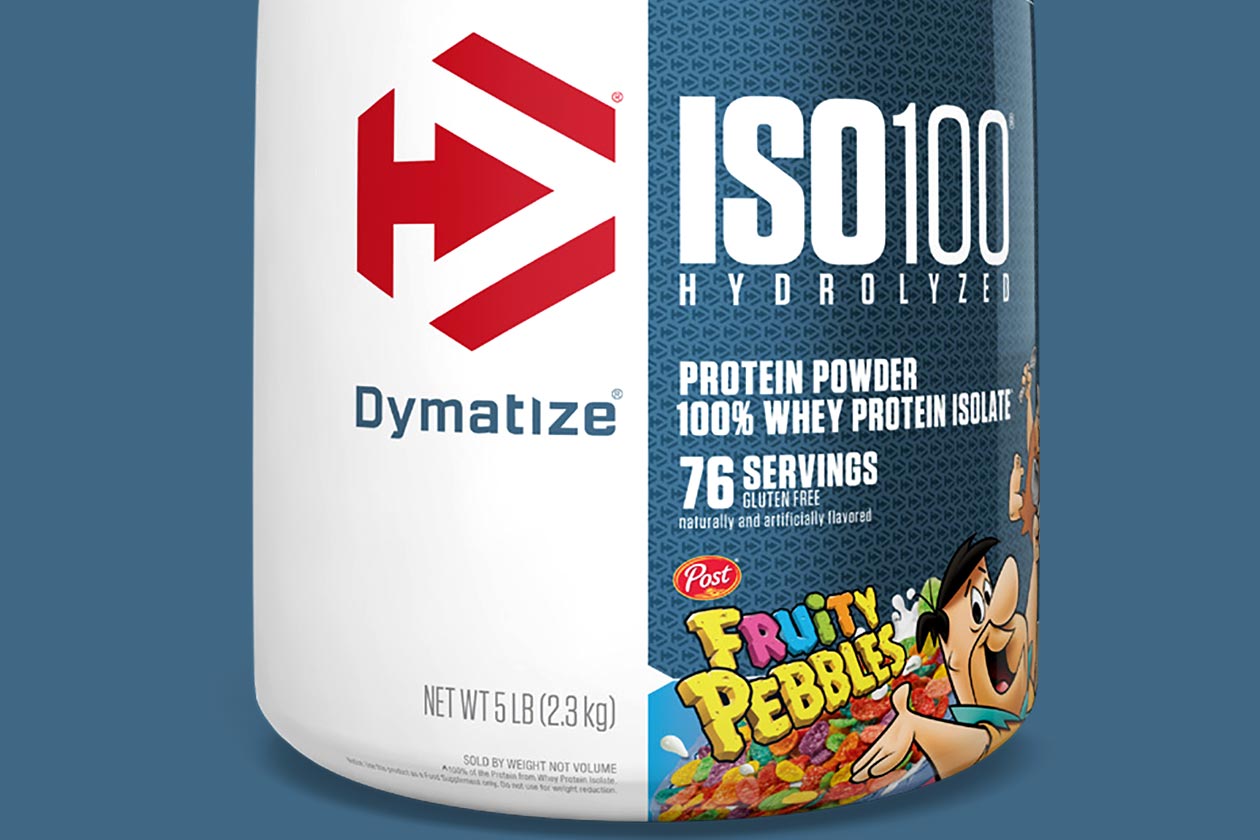 Last week Dymatize made one of the most exciting new product announcements we had seen in quite some time with the industry's first authentic cereal flavors. The legacy supplement company has teamed up with the mainstream cereal brand Post for Cocoa Pebbles and Fruity Pebbles flavors of its ISO100 protein powder.
The two exclusive flavors feature Dymatize's usual ISO100 formula providing 25g of protein per serving, all from whey isolate, with Fruity Pebbles also coming with edible glitter in its powder. Both Pebbles collaborations are going to be available in three tub sizes with a smaller 1.6lb, a mid-size 3lb, and the largest of the lot, a 5lber.
The reason we're bringing all of this up again today is that we've got some news regarding one of the three sizes of Dymatize's Cocoa and Fruity Pebbles ISO100s. The biggest tub of the lot, the 71 to 76 serving 5lb, is not actually going to be available in all of the same places as the others, as it is exclusive to the brand's brick and mortar retailers.
Basically, if you want to get the best value option of Dymatize's Cocoa Pebbles ISO100 or Fruity Pebbles ISO100, you're going to need to visit your favorite physical retailer. Another important detail is that to start, fans will only be seeing both of the Pebbles flavors in the US and Canada, with no plans for international right out of the gate.