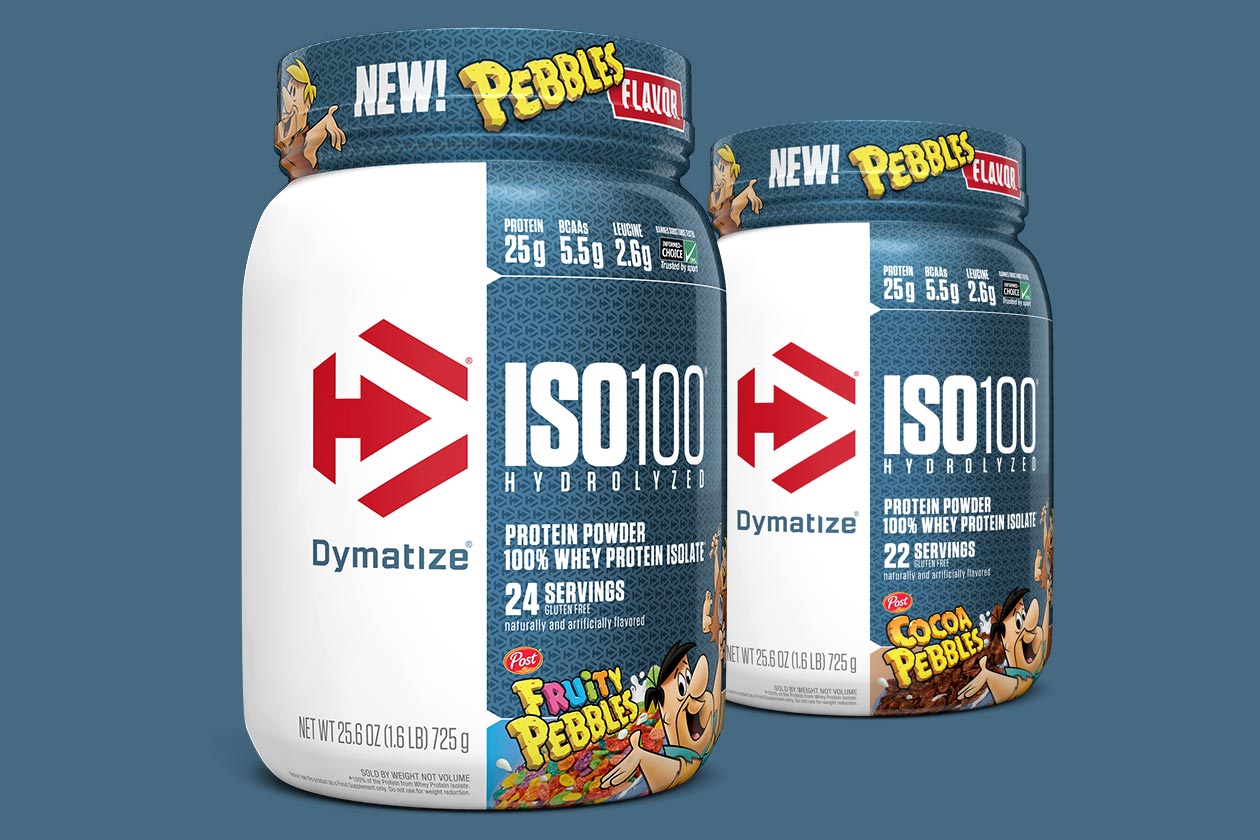 Over the past couple of years, we've seen several cereal-themed flavors of protein powder hit the market, some of which come with real cereal pieces in the product. What we haven't seen is an authentic cereal collaboration, where a supplement brand teams up with an actual cereal company, however, all of that changes today.
Dymatize has announced a partnership with the cereal manufacturing giant Post and its Pebbles Brand, and introduced the industry's first-ever authentic cereal collaborations. The popular companies have come together to create two Pebbles flavors of Dymatize's ISO100 protein powder with Fruity Pebbles ISO100 and Cocoa Pebbles ISO100.
Both exciting flavors come with the usual high-quality ISO100 formula providing 25g of protein per serve from hydrolyzed whey and whey isolate, zero fat, 1g to 2g of carbohydrates, and less than a gram of sugar. You may also notice a bit of extra shine to the Fruity Pebbles ISO100 as mixed in with its high-protein powder is edible glitter.
Dymatize is shipping out both its Fruity Pebbles and Cocoa Pebbles ISO100s to its many stores, stockists, and distributors, starting this Saturday. The flavors should begin showing up on shelves in the coming weeks in three tub sizes with a 1.6lb with 22 to 24 servings, a 3lb with 43 to 46 servings, and a large 5lb with 71 to 76 servings.