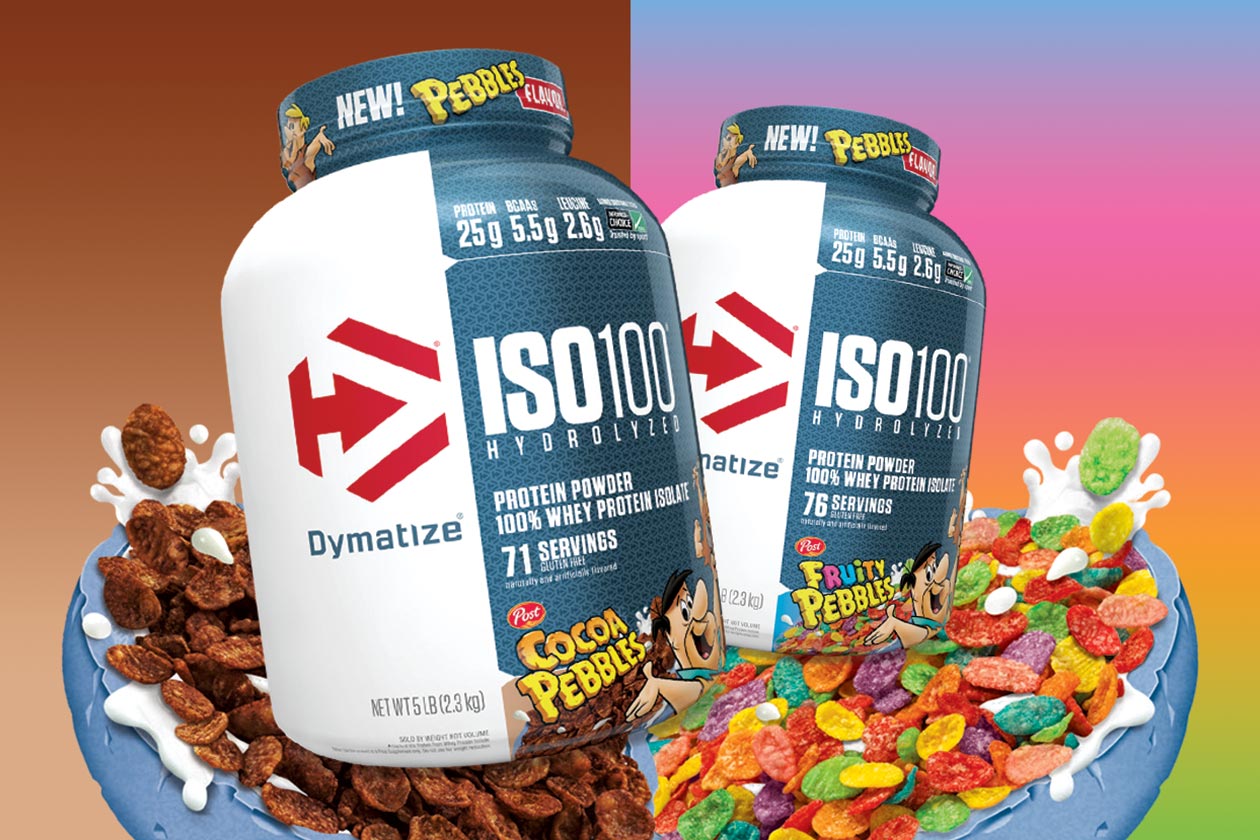 With so much hype and excitement around Dymatize's authentic Pebbles flavors of its ISO100 protein powder with Fruity Pebbles and Cocoa Pebbles, we've decided to do a giveaway. We're going to be purchasing five of our lucky fans a 1.6lb tub each, which comes with 24 servings in the Fruity Pebbles flavors and just one less at 23 in Cocoa Pebbles.
The five randomly selected fans and followers that end up winning, will, in fact, get to choose their choice of either Pebbles flavor. We are running the giveaway through our Instagram page, where there is now a post explaining what you need to be in to win. All we require is for you to follow our page, like our contest post, and tag a friend in the comments section.
We'll be taking likes, follows, and comments on our Pebbles ISO100 giveaway post for the next week or so, then from there, we'll reply to the winners and their comments. If you become one of those five lucky individuals, all you'll need to do is direct message us your address details as well as your choice of Fruity Pebbles or Cocoa Pebbles.