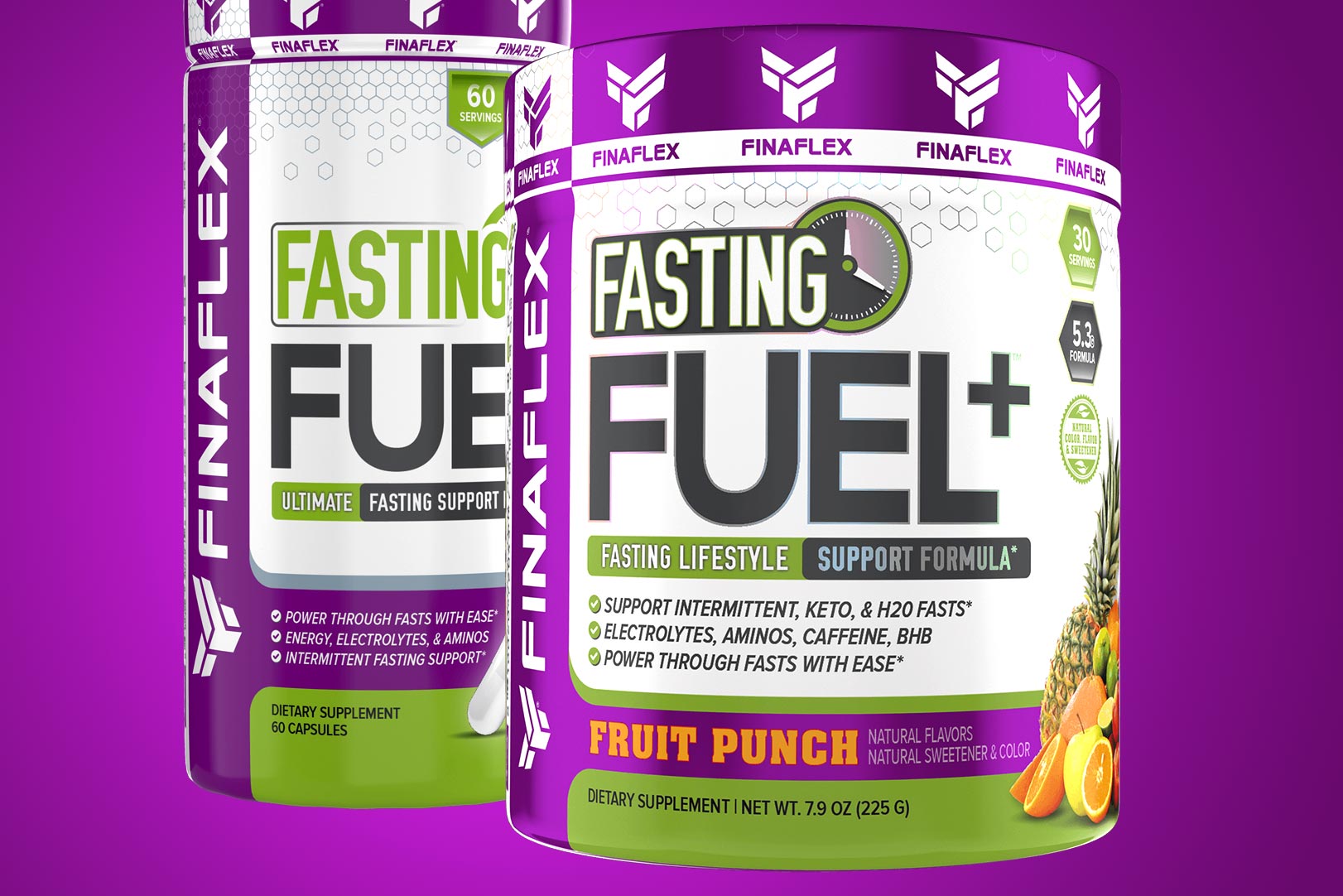 Finaflex recently announced three exciting new flavors for its unique Oatmeal Protein Pie with Double Chocolate Chip, Georgia Peach Pie, and Krazy Key Lime Pie. The last option on that list launching in April exclusively at The Vitamin Shoppe, although it's actually not going to be the only Finaflex product coming to the retailer around then.
Finaflex has revealed that alongside its Krazy Key Lime Pie Oatmeal Protein Pie, it is planning to release the all-new 'Fasting Fuel', at The Vitamin Shoppe. The upcoming Fasting Fuel is a supplement specifically formulated to help with any short or long term fasting, by supporting energy levels, electrolyte balance, and performance.
To achieve its promised benefits, Finaflex Fasting Fuel comes with a 5.3g proprietary blend of the aminos leucine and lysine, goBHB ketones, and natural caffeine. While the fasting product's main blend is non-transparent, it does list the exact amount of caffeine outside of the facts panel, confirming that you get a solid 250mg per serving.
Once again, Finaflex is aiming to have Fasting Fuel available at The Vitamin Shoppe in April, and just like the Krazy Key Lime Pie Oatmeal Protein Pie, it will be exclusive to the retailer. The product is due to launch in a Fruit Punch-flavored powder as well as a capsule version with all of the same ingredients but at a lighter combined dose.