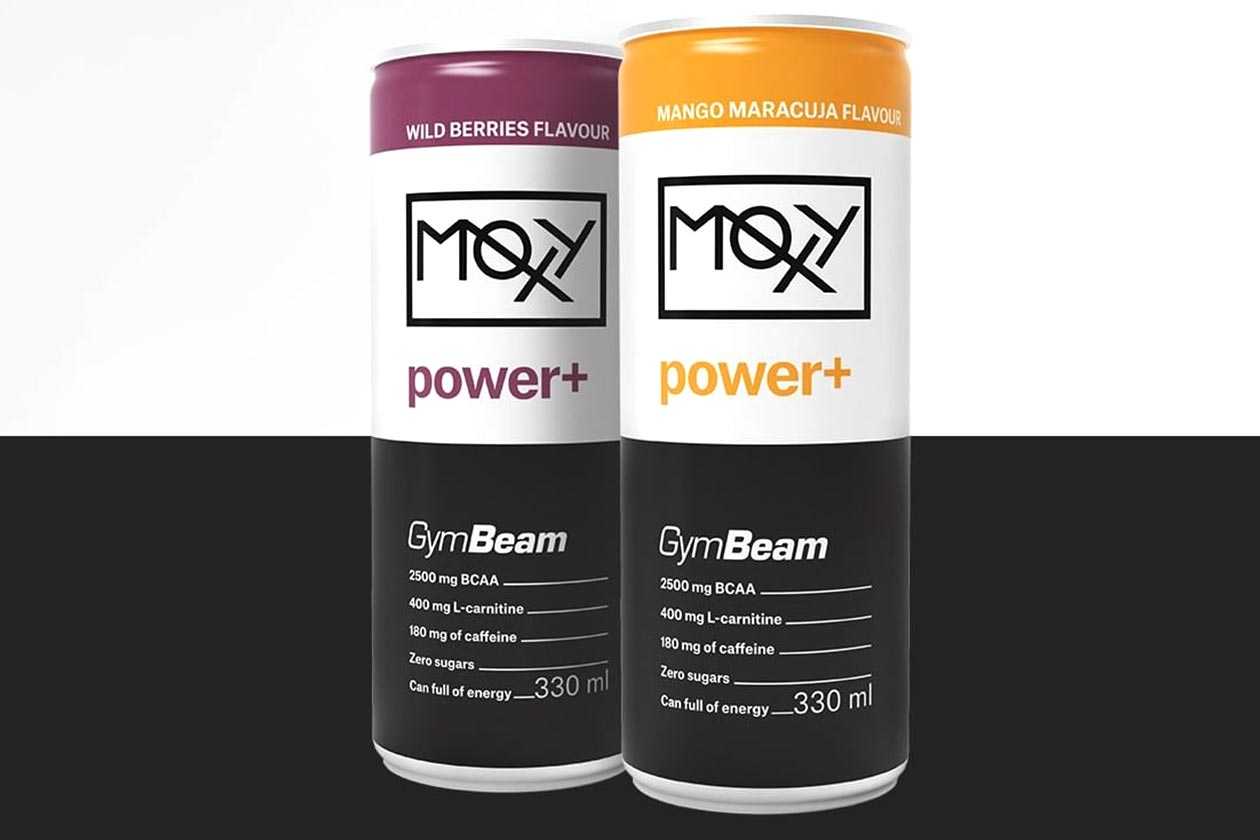 For the month of February, the European supplement retailer GymBeam, has introduced a spin-off of its original BCAA beverage Moxy BCAA+ with Moxy Power+. While the name of the new drink may make it sound quite a bit different compared to GymBeam's BCAA original, Moxy Power+ does have a fair bit in common with BCAA+.
The supplement store's second Moxy beverage actually features the two main ingredients from Moxy BCAA+ with BCAAs and caffeine, although at slightly different dosages. Instead of packing 4g of BCAAs, the new Moxy Power+ has 1.5g less at 2.5g per can; however, you do get a lot more caffeine at 180mg instead of 80mg.
GymBeam has also included one main ingredient in Moxy Power+ that you won't find in Moxy BCAA+, which is regular l-carnitine at a light dose of 400mg per drink. There are a few other vitamins and minerals in the new beverage, although it seems to be those main features and dosages that mostly separate the two GymBeam drinks.
You can grab Moxy Power+ from any of GymBeam's online stores where it currently costs you just €0.99 (1.08 USD) per can. The product has launched with twice as many flavors as Moxy BCAA+ in two with the fruity creations Mango Passionfruit and Wild Berries.