2 years ago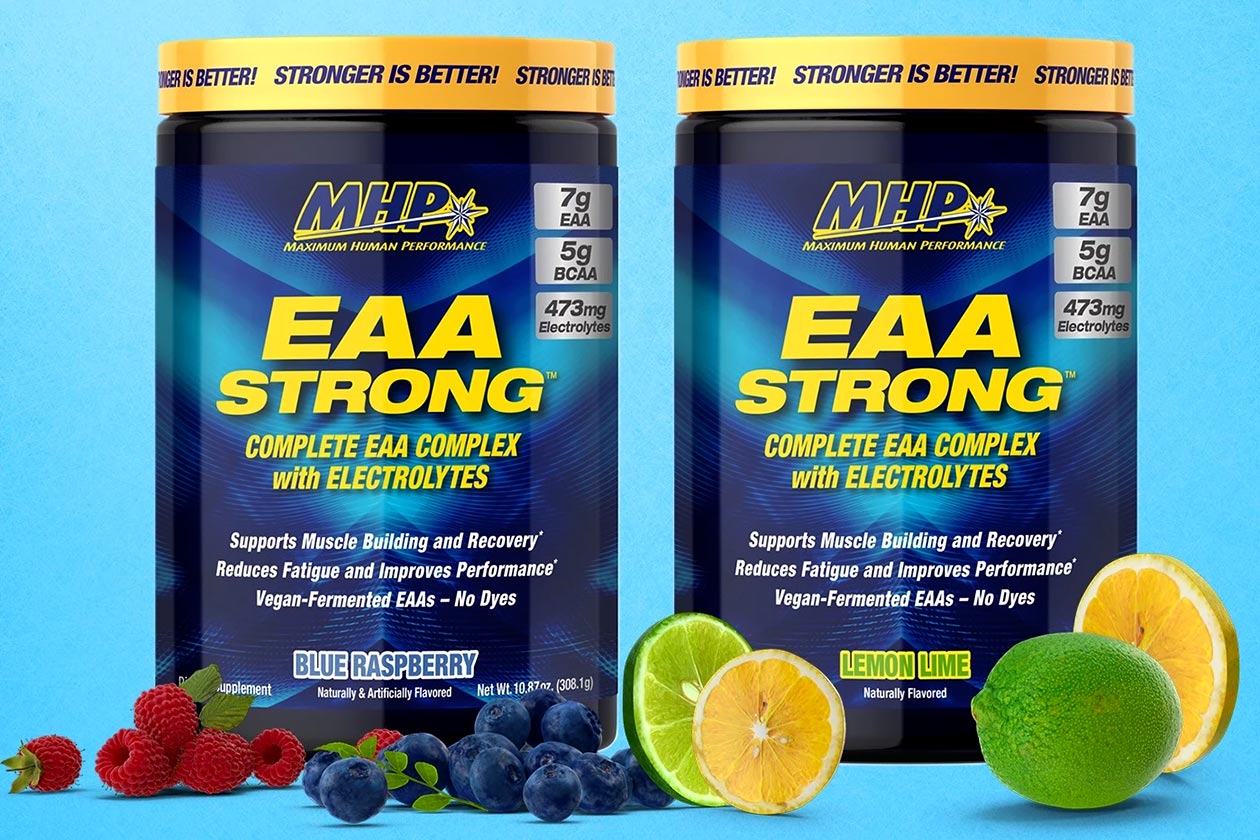 The legacy brand MHP has launched a new amino supplement that is quite different from any of its current offerings in the category. 'EAA Strong' is the brand's newest release featuring all nine EAAs as opposed to the three BCAAs in MHP's BCAA Strong and its energy-infused spin-off BCAA Strong + Energy.
EAA Strong is now in stock on MHP's official website and carries a regular price of $39.99, but for a limited time, the brand has discounted it by a hefty 30% down to $27.99. The product comes in two common flavor options with Blue Raspberry and Lemon Lime, both of which have the usual 30 servings per tub.
As for the formula behind MHP's EAA Strong, as mentioned, it features all nine EAAs at a combined dose of 7g per serving for recovery and repair, with 5g of that 7g being BCAAs. The supplement also comes with a blend of electrolytes to support hydration in addition to the benefits of the essential amino acids.