Mar 25th, 2020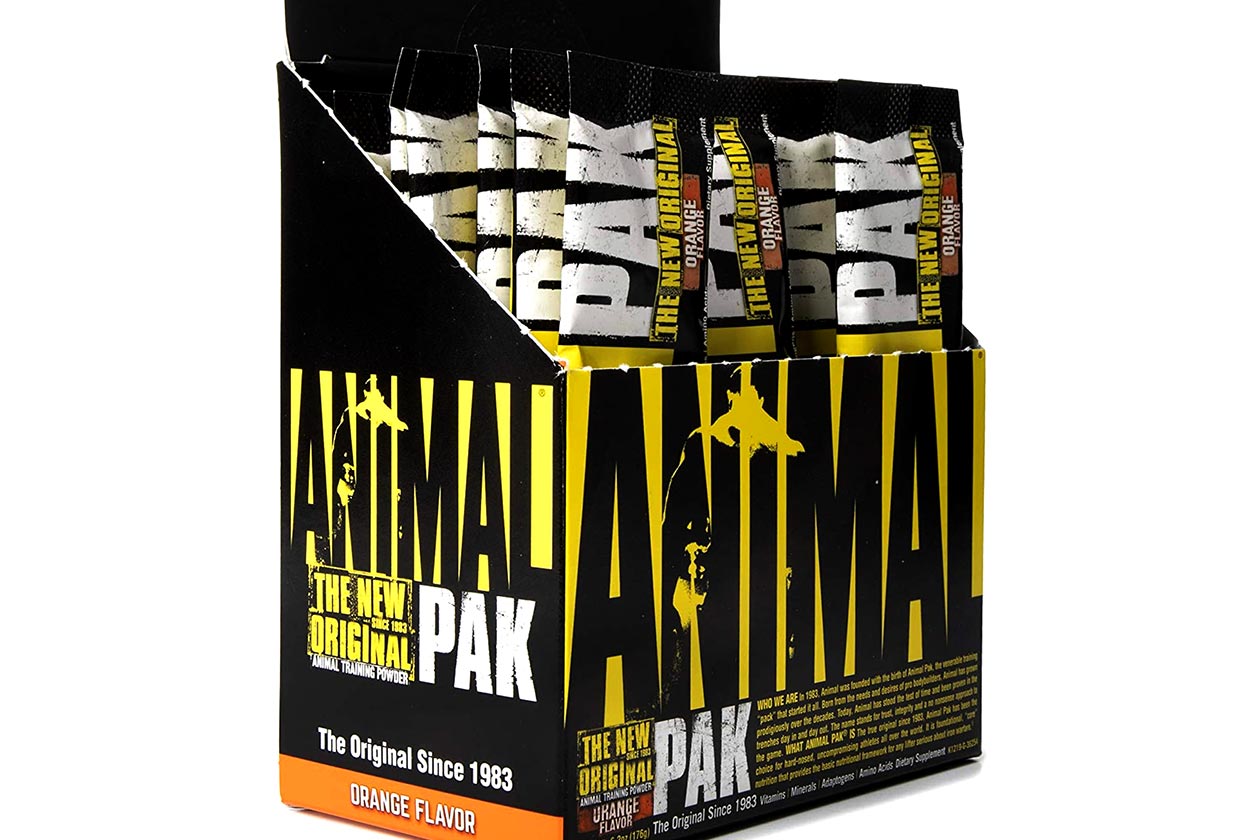 Quickly following the launch of its candy bar-style protein snack, the Animal Boss Bar, the hardcore legacy brand Animal has introduced new stick pack options for two of its products. The company's original multivitamin Animal Pak and pre-workout Animal Fury, are now available in boxes of 20 single-serving stick packs, in two flavors each.
Animal's new option for Animal Pak and Animal Fury comes with all of the same full-serving ingredients and dosages as the regular sizes; just each serving is squeezed into a convenient stick pack. As mentioned, there are 20 stick packs in each of the boxes, with Cherry Berry and Orange flavors for Animal Pak, and Green Apple and Watermelon for Animal Fury.
The Animal Pak and Animal Fury stick packs are now in stock on Animal's online store, and as you'd expect with a more convenient option, the boxes are not as cost-effective as the regular sizes. The box of Animal Pak stick packs is $30.95 compared to a 30 serving tub at the same price, and for Animal Fury, it's $32.95 compared to $31.95 for a 30 serving tub.