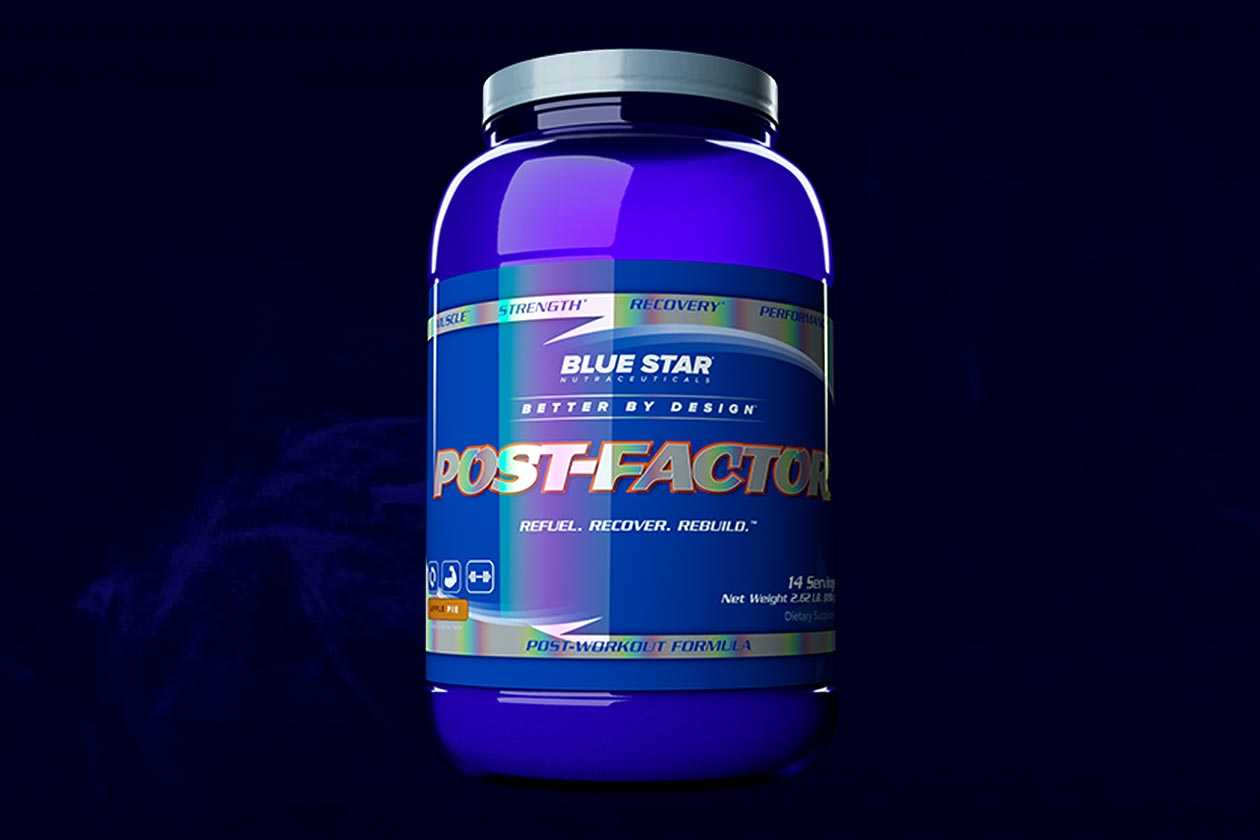 Post-Factor is Blue Star Nutraceuticals' packed out post-workout supplement that comes with a lot more than a solid nutrition profile. Each full serving of the product provides 27g of protein all from hydrolyzed whey isolate with 50g of carbohydrates from maltodextrin, and a handful of additional ingredients to further support and enhance recovery.
Blue Star Nutraceuticals' Post-Factor has been around for quite some time in two flavors with Cinnamon Bun and a more traditional chocolate taste called Chocolate Truffle. The reason we have the brand and its post-workout in the headlines this week is there are now three flavors to choose from for Post-Factor thanks to the release of Apple Pie.
The newest addition to the recovery supplement's menu is certainly not your typical protein or post-workout taste but fits right in alongside the likes of Cinnamon Bun. You can grab the new Apple Pie Post-Factor today from the Blue Star Nutraceuticals website at $56.99 for a full-size, 14 serving tub.