Bowmar previews its focus supplement Sharp Nootropic ahead of its Friday launch
Mar 23rd, 2020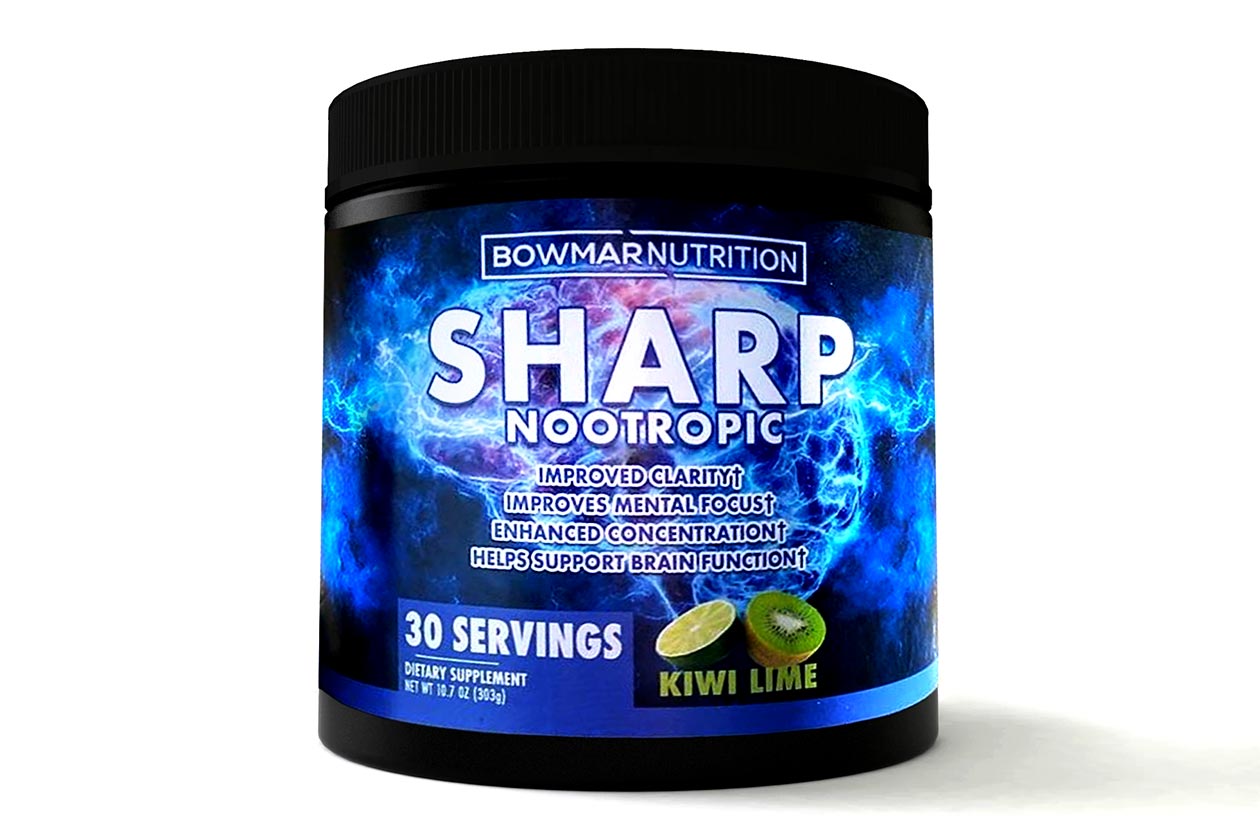 Since showing up on our radar early last year, Bowmar Nutrition has been an exciting brand to follow, especially after launching a tremendous amount of products throughout 2019. In the first few months of this year, the brand has done a great job of maintaining that momentum and keeping fans entertained with even more new releases.
Bowmar Nutrition has now announced that this coming Friday, we're getting its first entirely new supplement for 2020, as so far we've only seen additional flavors and options. Due to launch at the end of this week is a product called 'Sharp Nootropic', which will be the popular brand's entry into one of our favorite categories, the nootropic market.
Bowmar Nutrition has not shared a whole lot about Sharp Nootropic's formula, although those details are due to be shared between today and its arrival later this week. What we know about the supplement so far is it promises a comprehensive set of benefits, including improved mental focus, clarity, concentration, and brain function, with a reasonable serving size of 10g.
Once again, the wait for Bowmar Nutrition's first entry into the focus category is not that long, with Sharp Nootropic due to hit the market this coming Friday. The brand's online store will be the place stocking the product with no word on pricing, at least one flavor to choose from in Kiwi Lime, and the usual 30 servings per tub.