First look at Xtend's upcoming EAA-based supplement Xtend Perfect 10
Mar 17th, 2020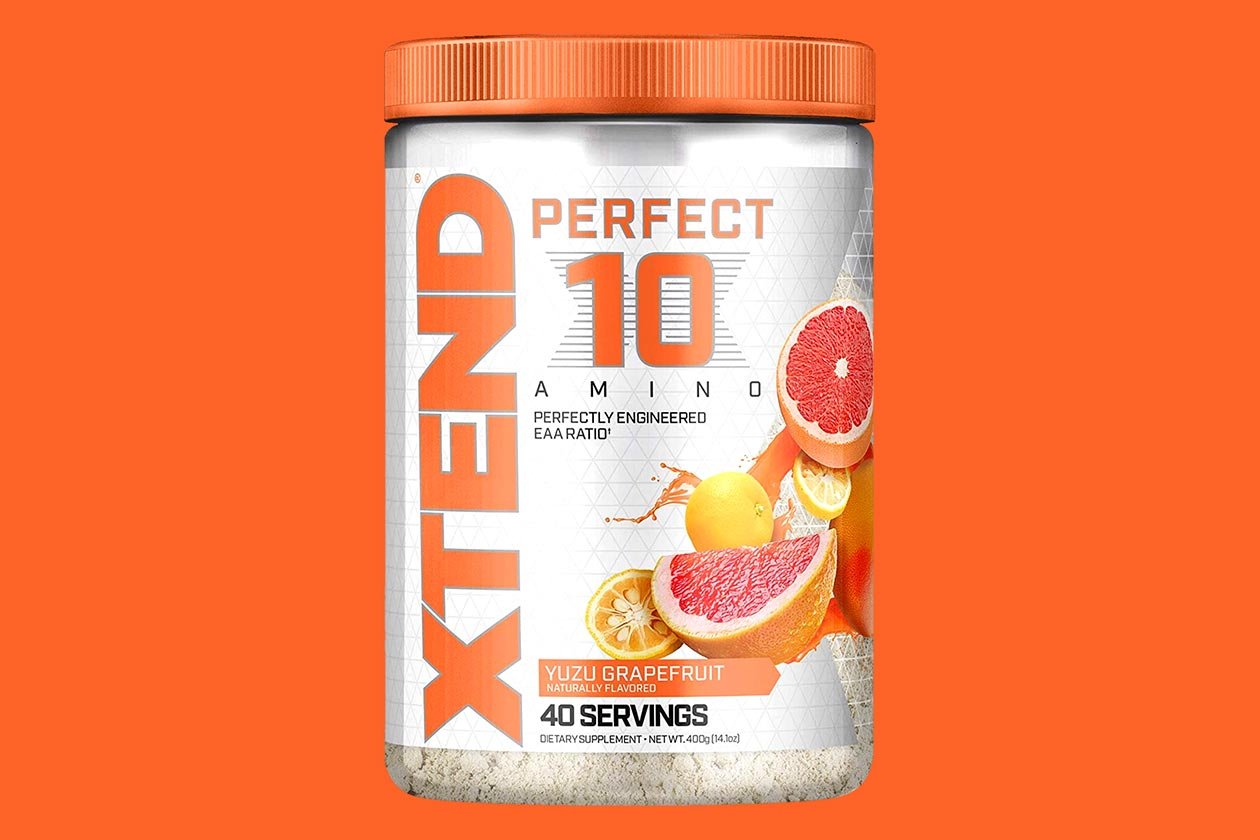 While the Xtend brand does have several versions of its flagship Xtend amino supplement available, they are all BCAA-based with a signature 7g of the three BCAAs, leucine, isoleucine, and valine. A preview of the brand's first-ever EAA-based product has now surfaced, introducing Xtend Perfect 10 featuring a balanced blend of EAAs.
We have yet to see the formula behind Xtend Perfect 10, although based on the name, we're guessing it features a combination of ten different amino acids. As for what those ten are, we do know Perfect 10 is an EAA formula, so nine of those are likely to be EAAs, with the other one potentially being glutamine, similar to some of the BCAA-based Xtends.
Xtend Perfect 10 is going to have a total of 40 servings per tub, each weighing in at 9.6g to 10g, or 19.2g to 20g per double serving. Like most amino supplements, the upcoming Perfect 10 will be a flavored formula with three tastes confirmed so far in Strawberry Dragonfruit, Watermelon, and Yuzu Grapefruit.