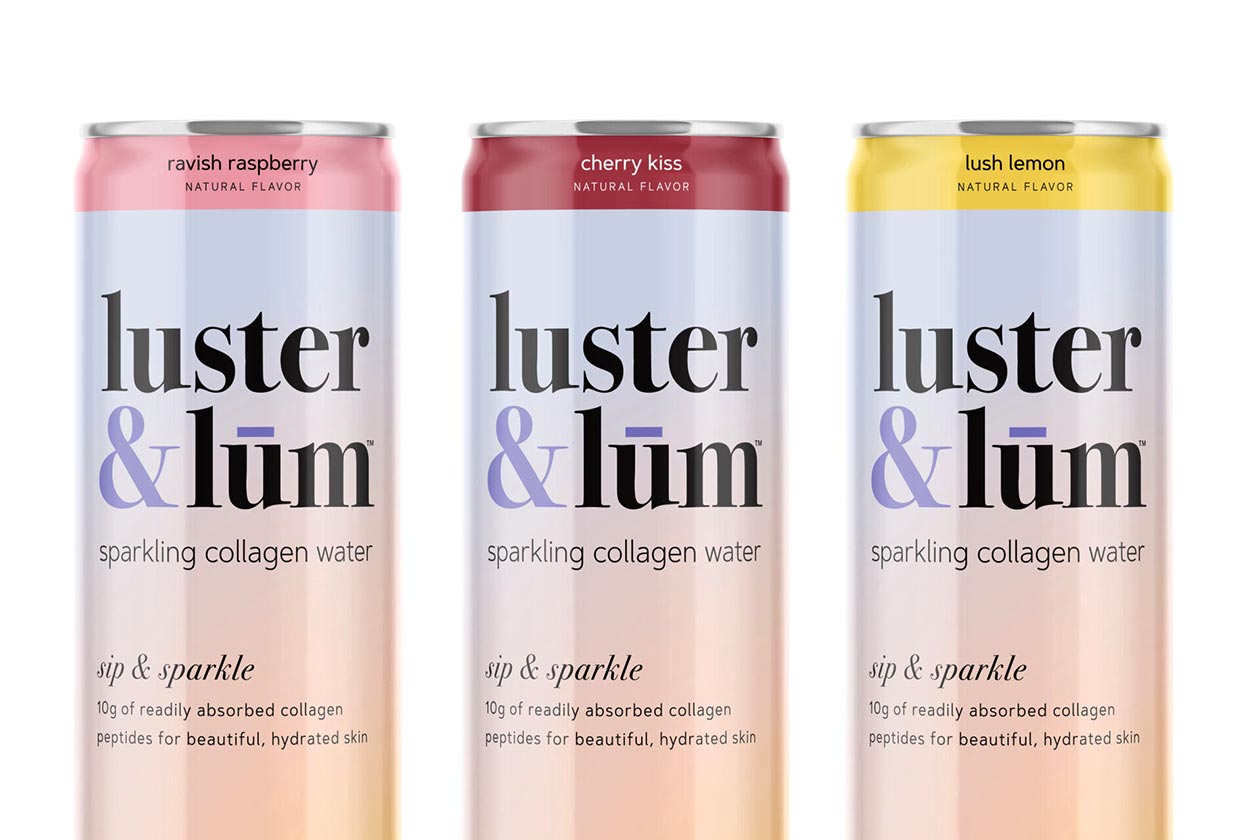 Luster and Lum is a recently released women's brand from the major retailer GNC, that hit the market with a variety of products right out of the gate. A good number of the brand's original supplements are collagen-based, including an unflavored collagen powder in tubs and sachets, as well as a marine-based collagen formula in stick packs.
GNC's Luster and Lum has now launched another collagen product, although this one comes in a very different format compared to any of its others. 'Sparkling Collagen Water' is the brand's newest item on the market, and as you could probably guess, it is indeed a carbonated beverage powered by collagen for healthy hair, skin, and nails.
Each can of Luster and Lum's simply named Sparkling Collagen Water comes with 10g of protein from bovine collagen peptides, with hyaluronic acid also in there to help hydrate your skin. The product is naturally sweetened with stevia and monk fruit and has zero fat, no sugar, only one gram of carbohydrates, and a low calorie count of just 45.
You can grab Luster and Lum's Sparkling Collagen Water from GNC stores as well as its website with cases of a dozen cans priced at $41.99, which works out to $3.49 each. The beverage has been previewed in three flavors with Cherry Kiss, Lush Lemon, and Ravish Raspberry, although gnc.com currently only has Cherry Kiss in stock.