HD Muscle Giveaway: Two complete stacks to be won with your choice of Pre-HD
Mar 20th, 2020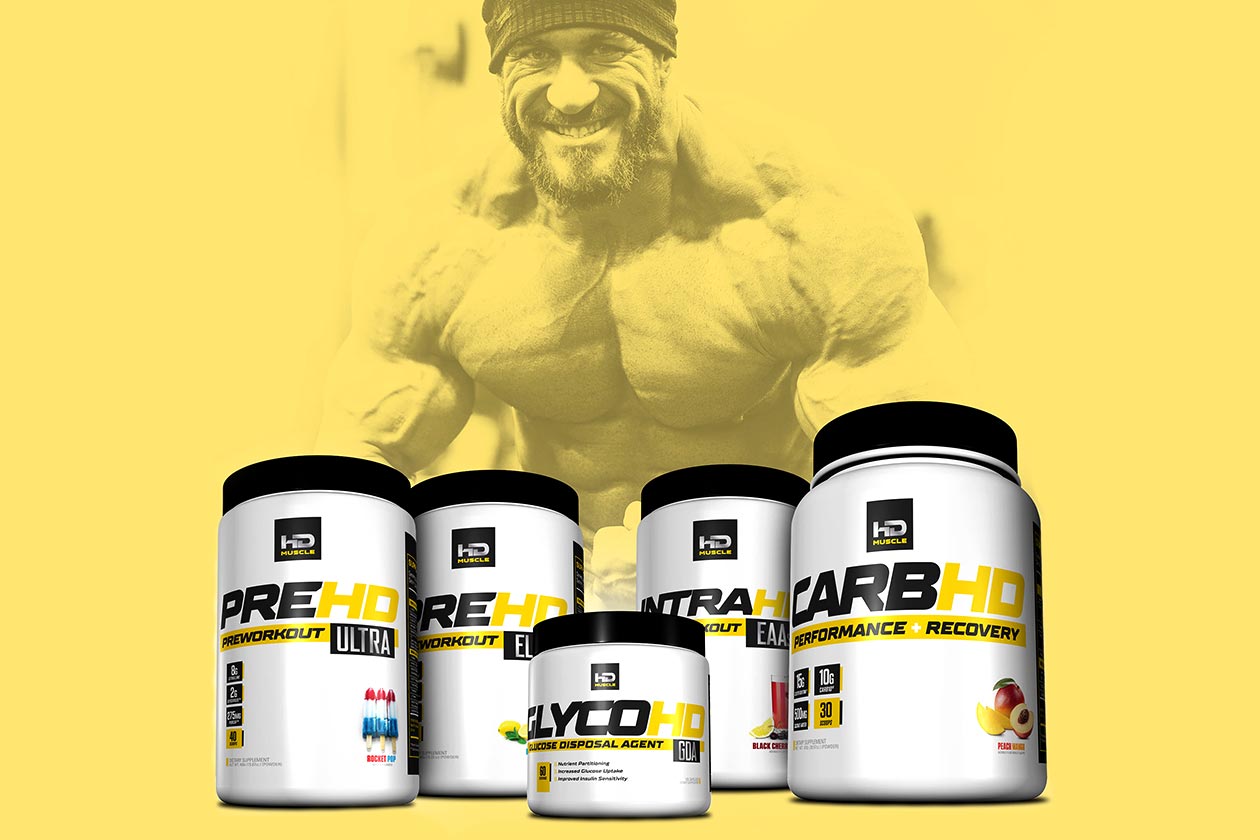 HD Muscle is an all-new and exciting supplement company that burst onto the market earlier this year with a wide range of packed out products. If you like the look of the brand and want to give it a run, we've got a giveaway that you'll want to enter. We've teamed up with HD Muscle this week to give two lucky readers the chance to win a complete stack each.
Each of the stacks we have up for grabs contains one of each of HD Muscle's workout supplements with full-size tubs of Carb-HD, the intra-workout Intra-HD, and Glyco-HD. There is also a pre-workout in the stacks; however, for that category, the winner will get to choose either Pre-HD Ultra or the brand's stimulant-free but still loaded Pre-HD Elite.
To get yourself in the draw, head over to our Instagram page, click the post with the image pictured above and follow the steps listed in the caption. You'll have one week to get everything you need to do, done, then we'll be selecting our two lucky winners and replying in the comment section asking for shipping details to be sent via direct message.