Clear mixing CreaClear creatine now comes in a smaller 60 serving tub size
Mar 25th, 2020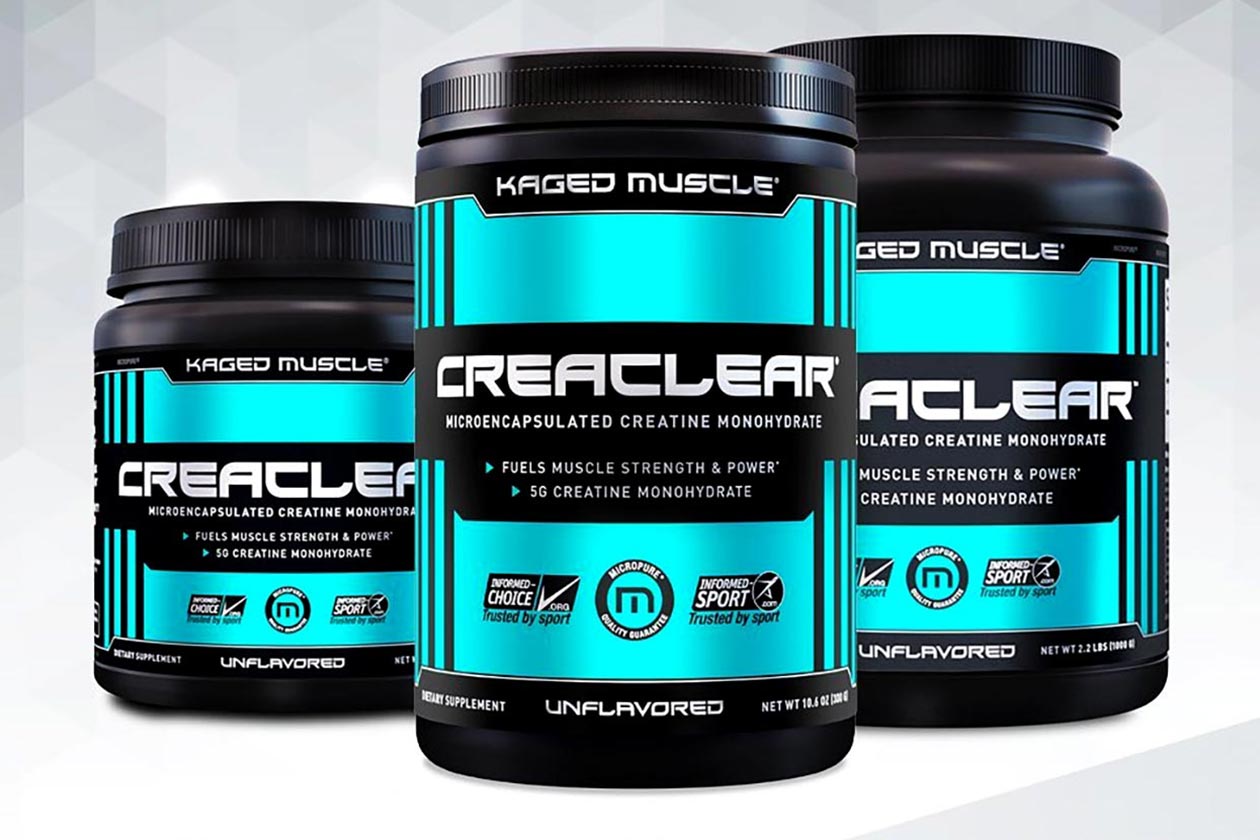 Kaged Muscle's CreaClear is a relatively unique creatine monohydrate supplement that uses microencapsulated technology to improve the solubility of its creatine and magically mix clear. Up until this week, the product came in two tub sizes with a 100 serving, half a kilogram tub, and a hefty, twice as large 1kg tub, packing a total of 200 servings.
CreaClear now comes in a third size, although instead of going bigger than either of the other two, it has gone smaller with something that's just over half of the 500g option. Kaged Muscle's new CreaClear tub tips the scales at 300g, providing a total of 60 servings, which as you'd expect, is not as cost-effective as the 500g or 1kg with a direct price of $19.99.
The 300g size of Kaged Muscle's CreaClear is ideal for those wanting to try the supplement and spend just $20 to give it a run, as opposed to investing in one of the larger tubs. If you're simply looking to stock up, the 1kg is still the best option available, especially now, as through the brand's website, you can get two 1kg tubs for the price of one at $20 each.