Six essential and mostly single-ingredients supplements join the Maximuscle family
Mar 24th, 2020
Maximuscle in the UK has added a whole bunch of basic, essential type supplements to its lineup this week, most of which feature just the one main ingredient. The team has a total of six new simple products with all of them now available through the brand's website at discounted prices from as little as £2 off and up to £5, depending on the item.
The simple supplements in Maximuscle's group of releases include a caffeine formula with 100mg in each of its 100 tablets, beta-alanine with 800mg in each of its 120 capsules, and vitamin D3 with 5mg of its title ingredient in each of its 60 tablets. There is also a CLA with 1g per softgel and an omega-3 providing fish oil at the same amount of 1g.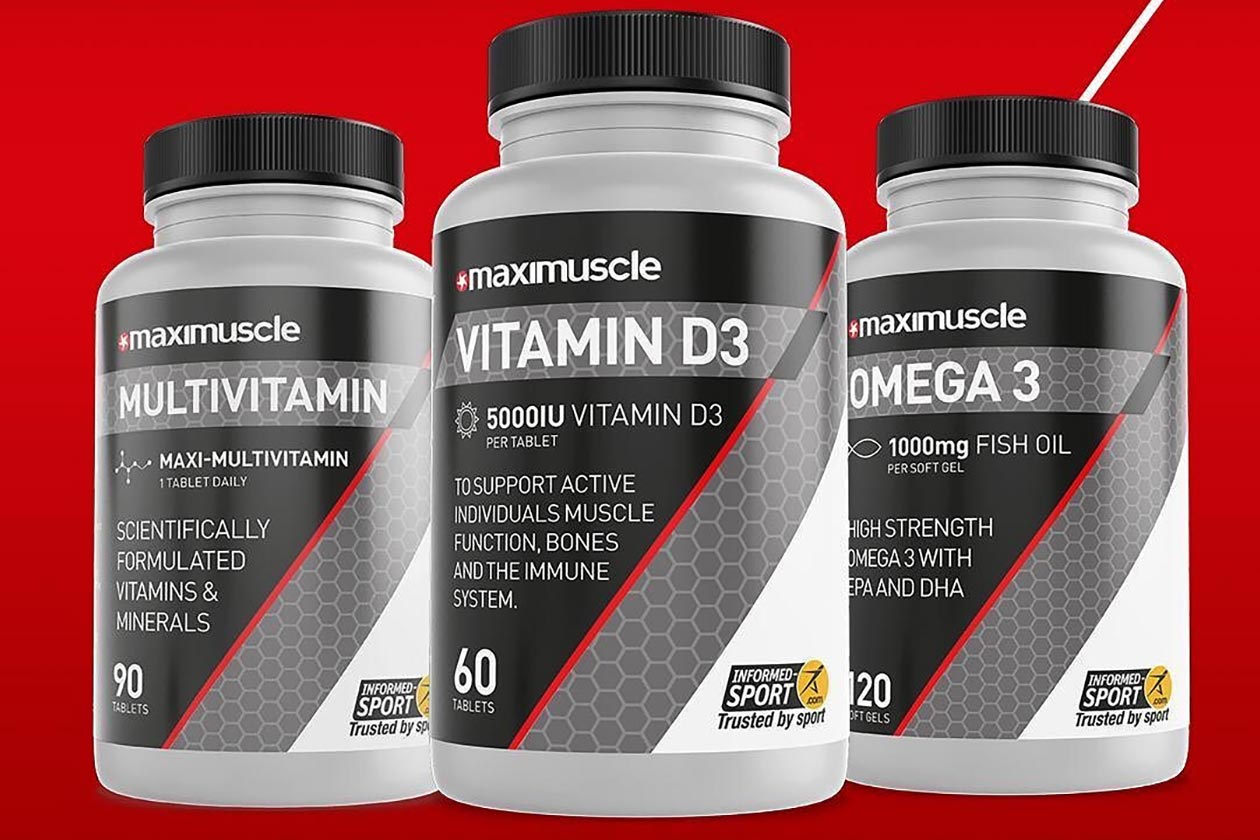 The last item in Maximuscle's lot of basic style products is a once-a-day multivitamin, squeezing 24 different vitamins and minerals into a single-tablet serving. The supplement comes with all of the usual suspects in the likes of vitamin A, C, D, E, and K, a blend of B vitamins, zinc, iron, calcium, and folic acid, all combining to support general health.
The prices on Maximuscle's latest pack of products do vary from item to item, starting as low as £7.99 (9.38 USD) for the omega-3 and vitamin D3, and going as high as £19.99 (23.46 USD) for the multivitamin and beta-alanine. As mentioned, you can grab any or all of the supplements through the brand's website, where they're currently all 20% off.