Mar 2nd, 2020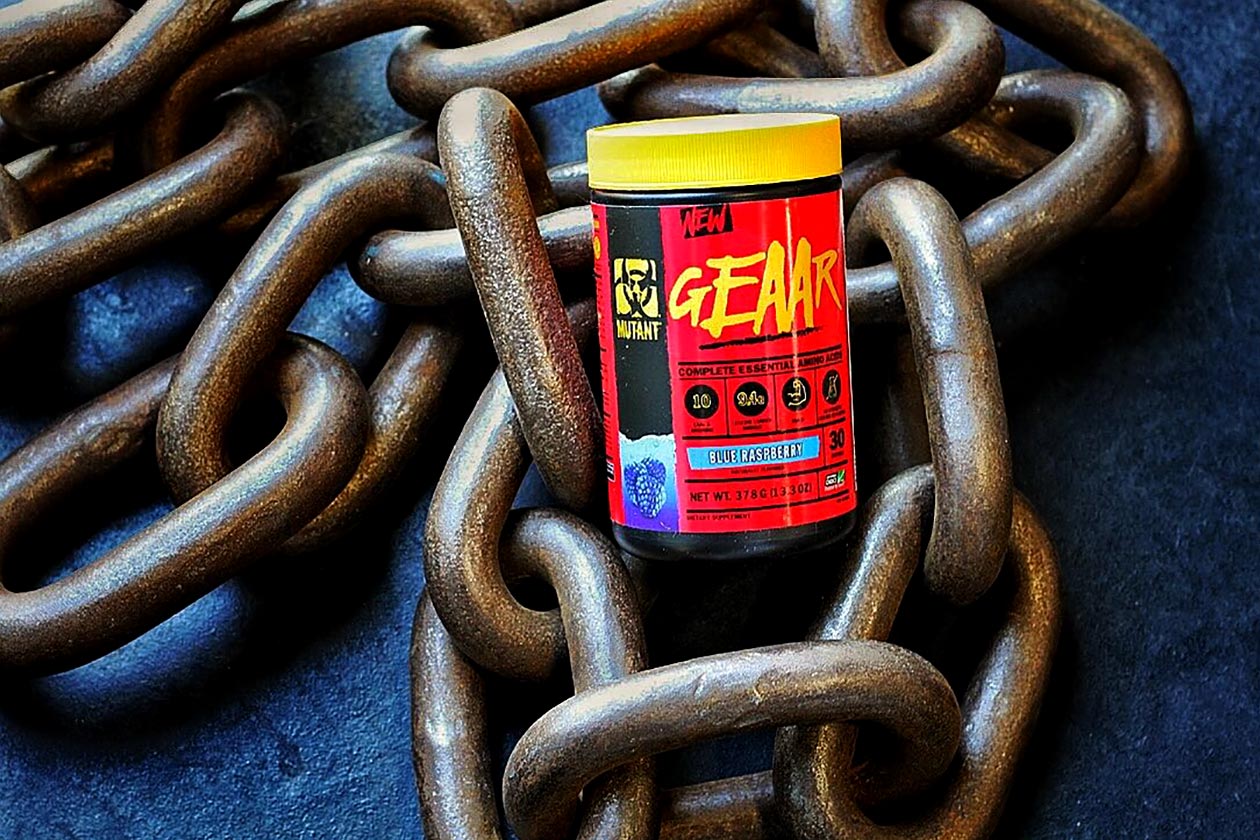 After previewing the supplement late last week, full details have now been revealed for Mutant's full-spectrum EAA competitor GEAAR, which is due to debut at the Arnold Expo this weekend in Columbus. Previously, all we could confirm for the product was that it featured 9.4g of aminos, although we did suspect there would be more in this one.
Firstly, we now know the breakdown of that 9.4g of aminos in Mutant GEAAR with 7g of it made up of BCAAs, and the remaining 2.4g spread across the other six EAAs and arginine. Alongside that, the brand has included an electrolyte blend to support hydration featuring, of course, electrolytes as well as Aquamin minerals, sea salt, and coconut water.
Mutant GEAAR is due to hit the market in both the US and Canada in four tasty flavors with Tiger's Blood, Rocket Pop, Sweet Iced Tea, and Blue Raspberry. Each of them will be sugar-free and have zero calories, made with vegan-friendly aminos, and come with the same amount of servings per tub as most other supplements with a total of 30.
Once again, Mutant is planning to officially introduce its EAA product GEAAR at the Arnold Expo kicking off this Thursday and running through to Sunday. Those of you attending the event will get the chance to sample and purchase the supplement directly from the brand at its booth, with availability in stores expected to come shortly after.