Mar 16th, 2020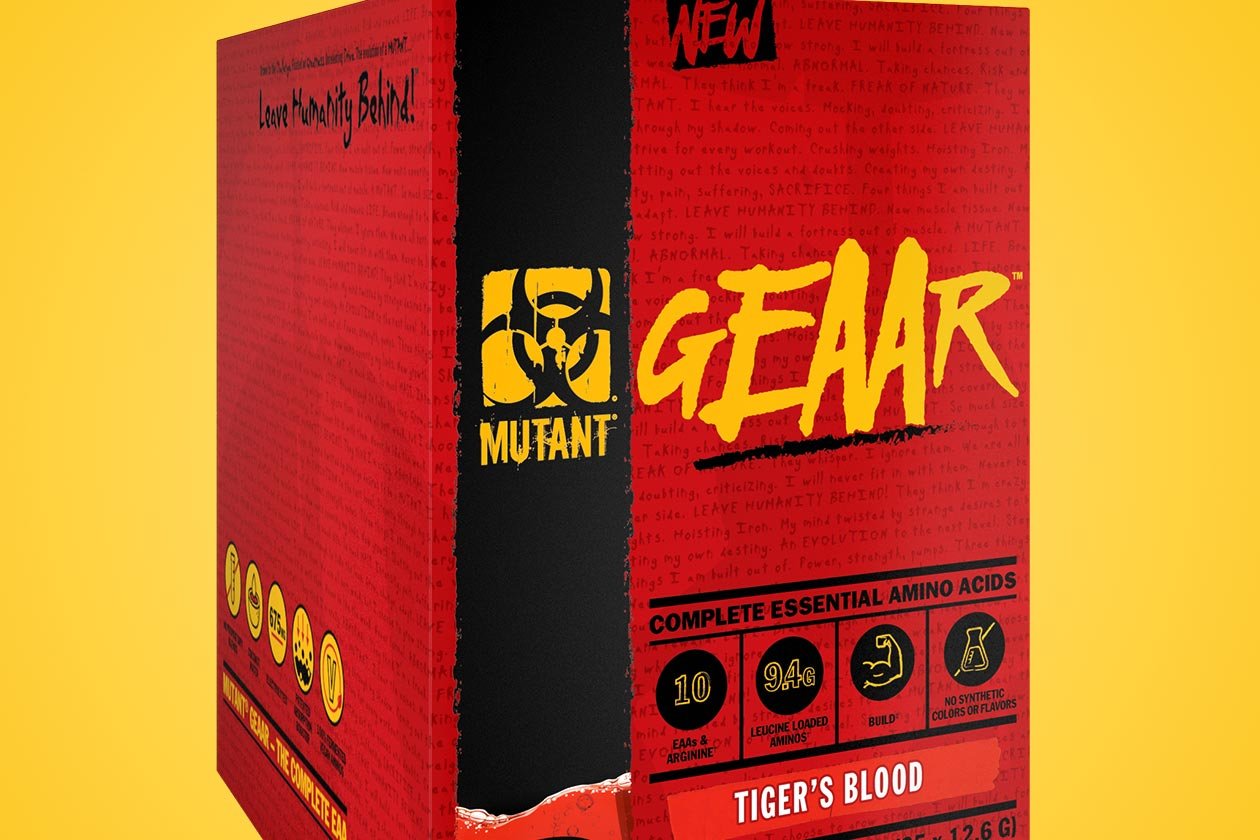 While Mutant may have only just launched its full-spectrum EAA supplement GEAAR, earlier this month, it has already shared a new development for the product. Very soon, fans in more than 100 different countries around the world, are going to be able to purchase GEAAR in a more convenient, on-the-go format.
Mutant has unveiled a box of 25 single-serve sachets of GEAAR, featuring of course, all of the same ingredients and dosages as the tub version, including a combined 9.4g of aminos. You will, however, have fewer flavors to choose from in just two of the supplement's four different options with Tiger's Blood and Blue Raspberry.
Like the majority of more convenient alternatives, Mutant's box of GEAAR sachets won't be as cost-effective as the regular, 30 serving tub. The recommended retail price of the product in the US is going to be while $49.99, while the brand's local Canadian market will have it at $64.99 CAD.