The team at NutraOne recently set out to create a protein bar made with a short and simple set of real food ingredients, which is now available to order to retailers, with some already having it in stock. The product the brand has created is 'CraveOne', and it is indeed an on-the-go protein-packed snack with a simple set of ingredients providing a balanced nutrition profile.
NutraOne's all-new CraveOne does not contain any artificial ingredients such as artificial colors, flavors, or sweeteners. It is made exclusively with real food, including almond and peanut butter, a blend of whey and milk protein for a high 15 to 17g per bar, dates, and honey. There are other ingredients in CraveOne, some of which depend on what flavor you're looking at.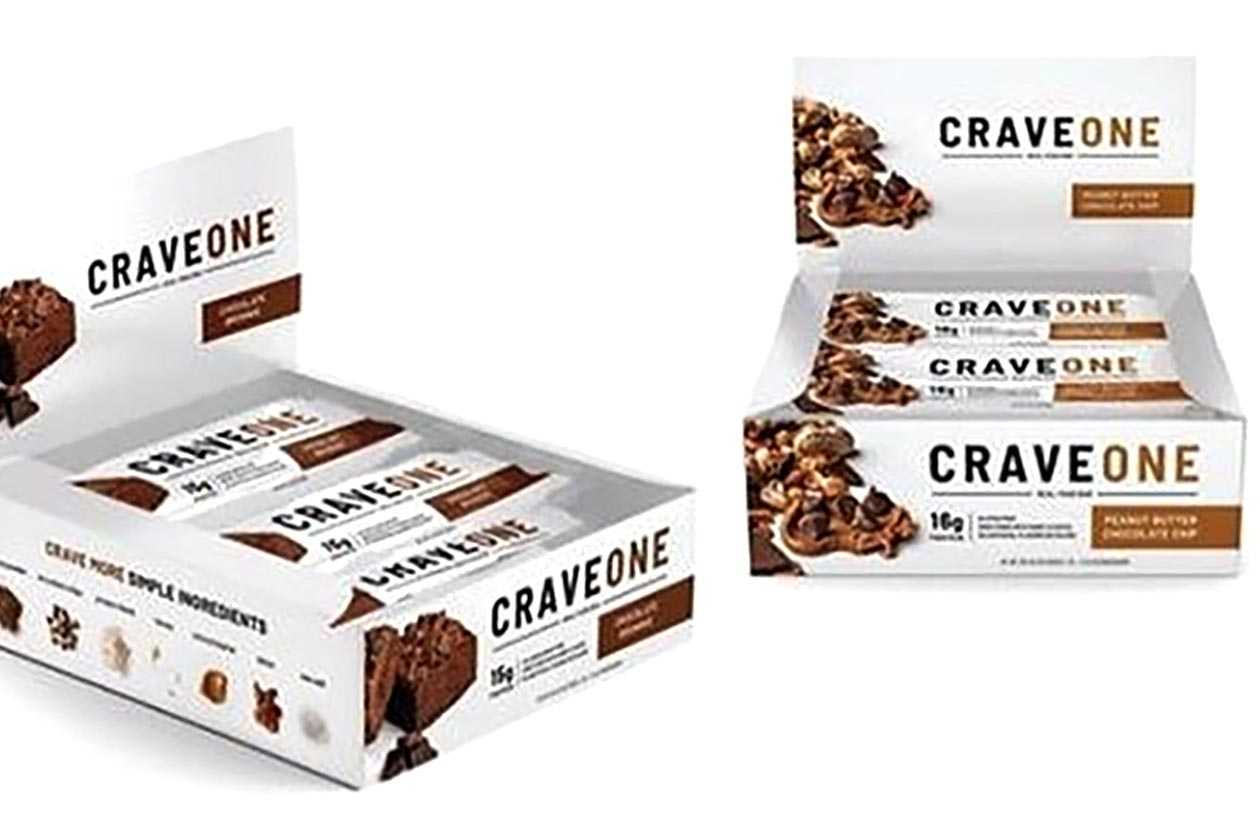 The upcoming NutraOne protein bar is hitting shelves in three tasty flavor options with Peanut Butter Chocolate Chip and a classic Chocolate Brownie, both featuring delicious organic chocolate chips. The third flavor is Maple Almond Sea Salt and does not have any chocolate chips, although to ensure it still delivers a tasty experience in line with the others, it's sweetened with maple syrup.
The nutrition profile on NutraOne CraveOne is as highlighted earlier, led by 15 to 17g of protein, then what looks to be about 15g of fat, 21g to 23g of carbohydrates, and a calorie count of 260 to 270. As mentioned, the real food protein bar is already out and available at the likes of 5 Star Nutrition with individual bars priced at $2.49 and boxes of 12 for $26.99.