PVL throws in a free tee, shaker and shipping with its limited website-exclusive stack
Mar 24th, 2020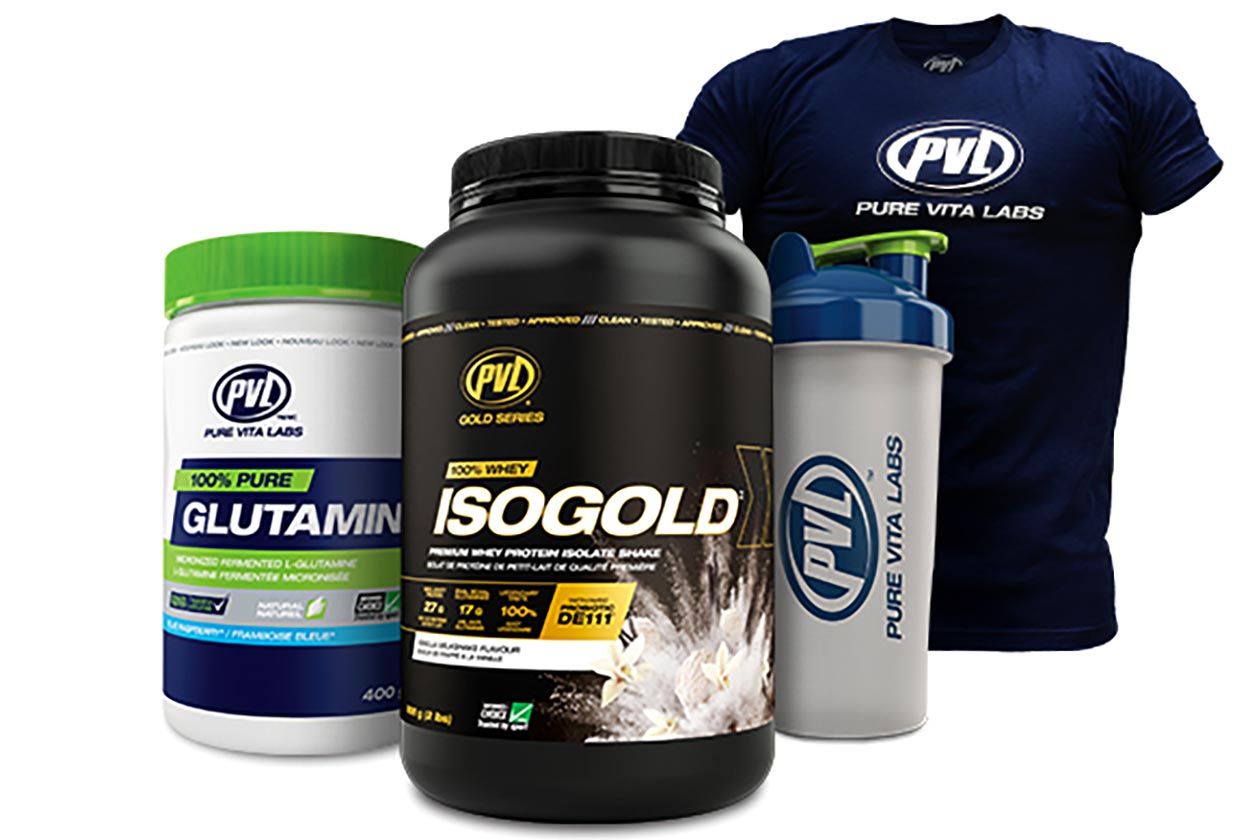 The legacy brand PVL has put together a heavily discount stack that comes with two supplements and two accessories for the combined price of $70 down from $112.96. The money-saving set of products is exclusively available through the brand's own Canadian online store, which only just opened earlier this month.
The stack of supplements from PVL consists of a 2lb tub of 100% Whey ISO Gold, now infused with the super probiotic DE111, and a 400g tub of glutamine in your choice of three flavors or unflavored. As mentioned, you also get some accessories in the bundle with a PVL branded tee in L, XL, or XXL, as well as a shaker bottle.
Once again, the only place you can purchase PVL's well-priced supplement stack is its Canadian website at pvl.com, although the set of products is only going to be around for a limited time. Another detail well worth mentioning is that on top of the supplements and accessories, the PVL bundle comes with free shipping.