SCI-MX drops a plant-based protein also infused with Aquamin and DigeZyme
Mar 26th, 2020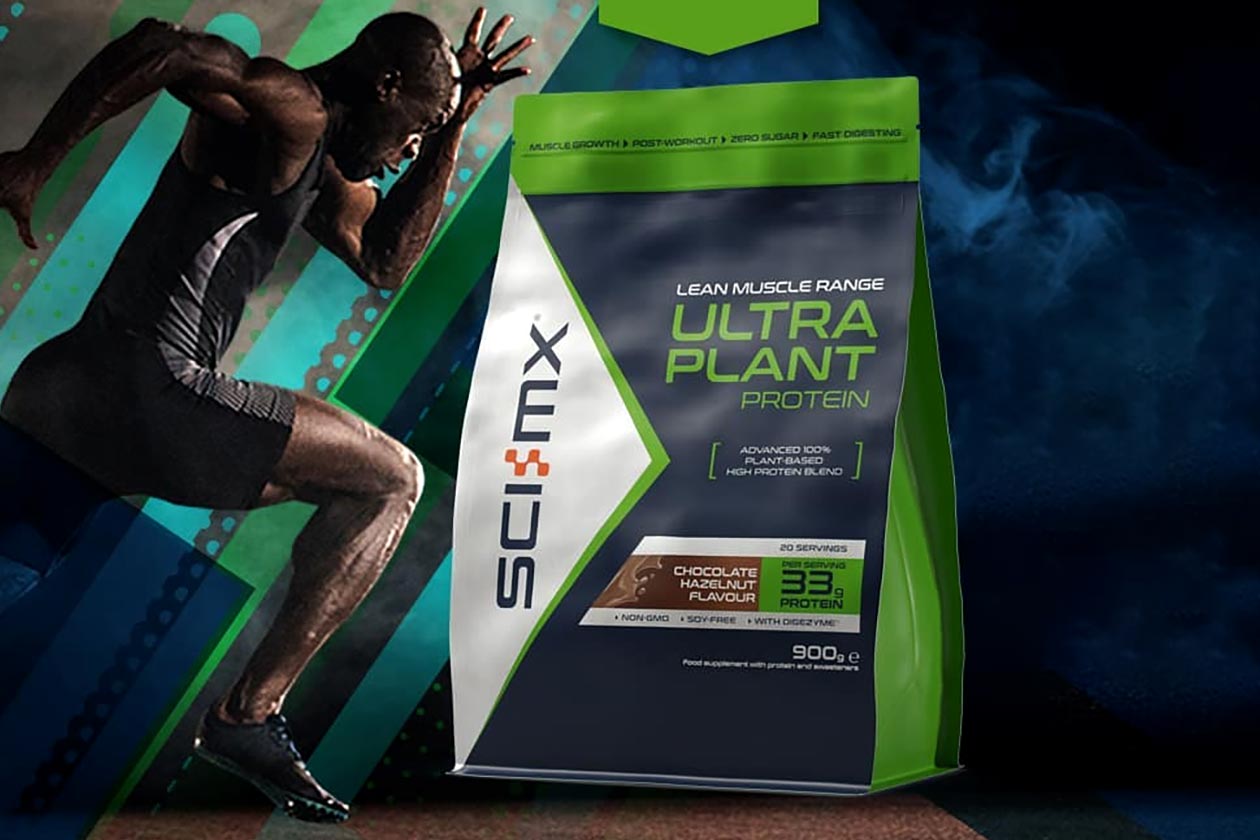 The legacy UK brand SCI-MX has joined the plant protein market this week, which has grown immensely over the past year or so, with a lot of big-name brands and top competitors jumping in. 'Ultra Plant Protein' is the name of the supplement from SCI-MX, featuring a blend of vegan-friendly sources as well as a few extra ingredients for additional benefits.
SCI-MX Ultra Plant Protein provides quite a high amount of protein compared to your average plant-based protein powder with 33g per serving, as opposed to the more common 20g. That 33g primarily comes from non-GMO 85% pea isolate protein, with 80% pea isolate and rice protein also in the mix as sources of protein.
The other macros making up each serving of SCI-MX's vegan-friendly protein powder are a light 3.6g of carbohydrates, only 200mg of sugar, 3.5g of fat, and 181 calories. As mentioned, there are some extra ingredients in Ultra Plant Protein by way of premium Aquamin branded magnesium, B vitamins, zinc, and DigeZyme enzymes to support digestion.
SCI-MX's Ultra Plant Protein has hit the market in just the one flavor option to start with Chocolate Hazelnut and comes in just the one size with a 20 serving 2lb bag.