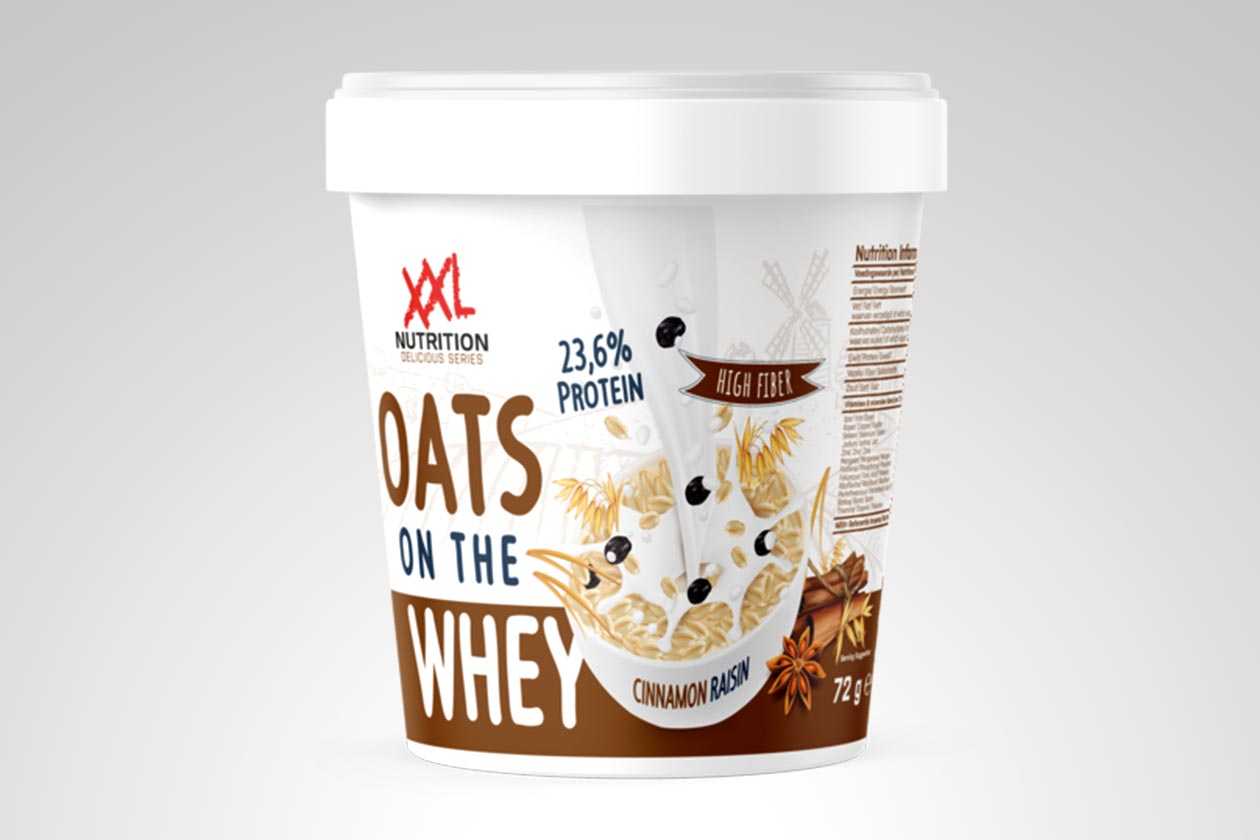 XXL Nutrition is back again this week with news of another new supplement, although this time, it is not connected or themed around Easter. The newest release for the retailer's own and fast-growing line of products is a convenient, on-the-go item named 'Oats On The Whey', which says a lot about itself right in the name.
Oats On The Whey from XXL Nutrition is indeed an oat-based product, with a small, 72g pot made of oat flakes and whey concentrate, hence the name. Rightfully so, the item provides a good amount of carbohydrates and protein with 39.8g of carbs and 16.9g of protein, 3.7g of fat, and 2.7g of sugar, for a total of 258 calories.
The XXL Nutrition product is essentially a high protein, oat-based food to have on-the-go or for any occasion where you may be short on preparation time. Oats On The Whey comes in two flavors with Cinnamon Raisin, which is what the macros above are based on, and Vanilla Raisin, which has a slightly different nutrition profile, including less protein.
You can grab Oats On The Whey in either of its Cinnamon Raisin or Vanilla Raisin flavors, through XXL Nutrition's European website at €2.79 (5.13 USD) per pot.