G Fuel drops its second wave of energy drinks with four new flavors now available
Apr 10th, 2020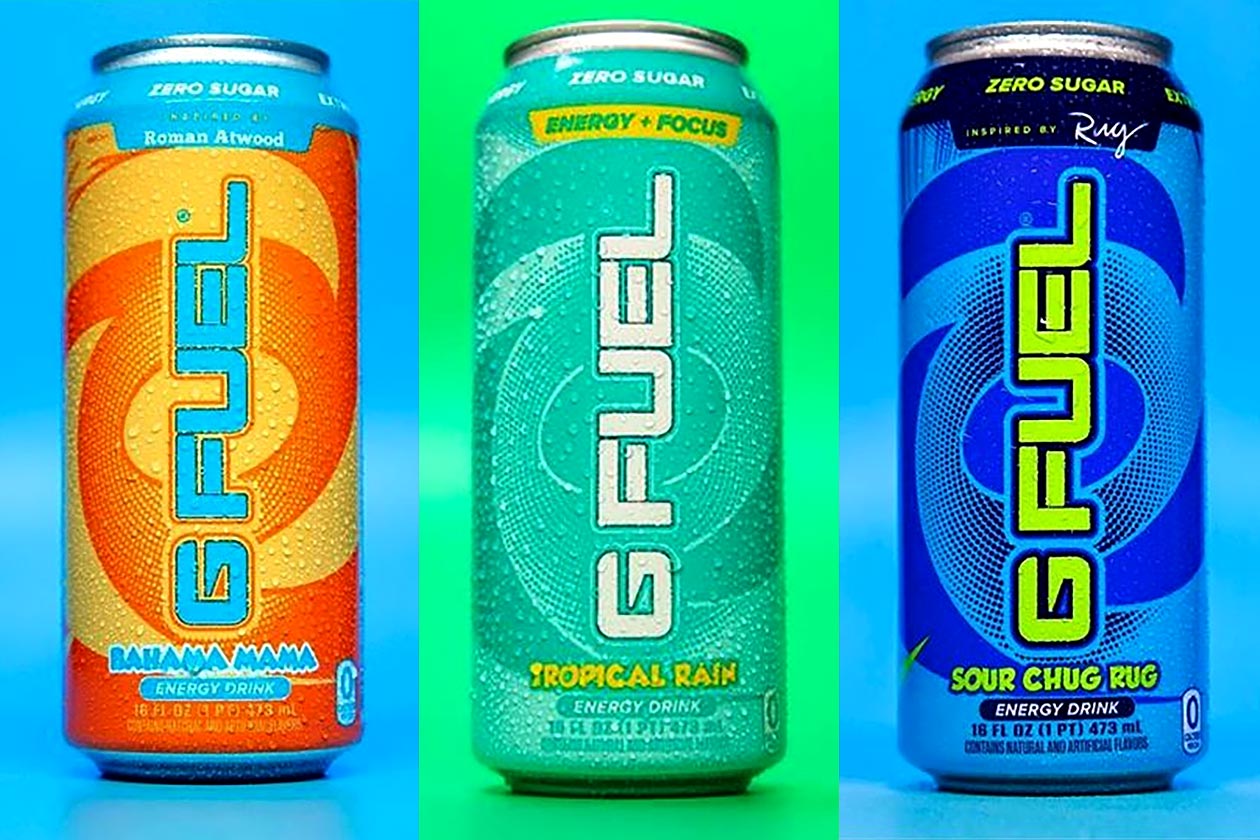 The bunch of new flavors G Fuel announced over the past few months for its G Fuel energy drink, are all now available for purchase except for one. The gaming brand's list of new releases include the special edition Resident Evil 3 flavor Nemesis Tea, FaZe Rug's Sour Chug Rug, Roman Attwood's Bahama Mama, and FaZe Rain's Tropical Rain.
The previously previewed flavor missing from today's big G Fuel energy drink launch is the other FaZe Clan collaboration, FaZe Jev's Ragin' Gummy Fish. Of the four new beverages, only two of them are available in the usual sets of four and 12 at gfuel.com, with Nemesis Tea and Sour Chug Rug, while the other two can only be purchased in a variety pack.
The G Fuel variety pack featuring Bahama Mama and Tropical Rain also comes with Sour Chug Rug, and the February released Black On Blackberry. That collection of G Fuel energy drinks comes in packs of four with one of each flavor at $10.99, and a case of 12 with three of each flavor for the slightly more cost-effective amount of $31.99.
It is worth noting that of the various new flavors, only the Nemesis Tea G Fuel energy drink is available to everyone. The Sour Chug Rug packs and cases, and the variety set with Bahama Mama and Tropical Rain are currently only open to a select few people that signed up to the brand's waitlist, with no word on when they'll get a full launch.