Apr 25th, 2020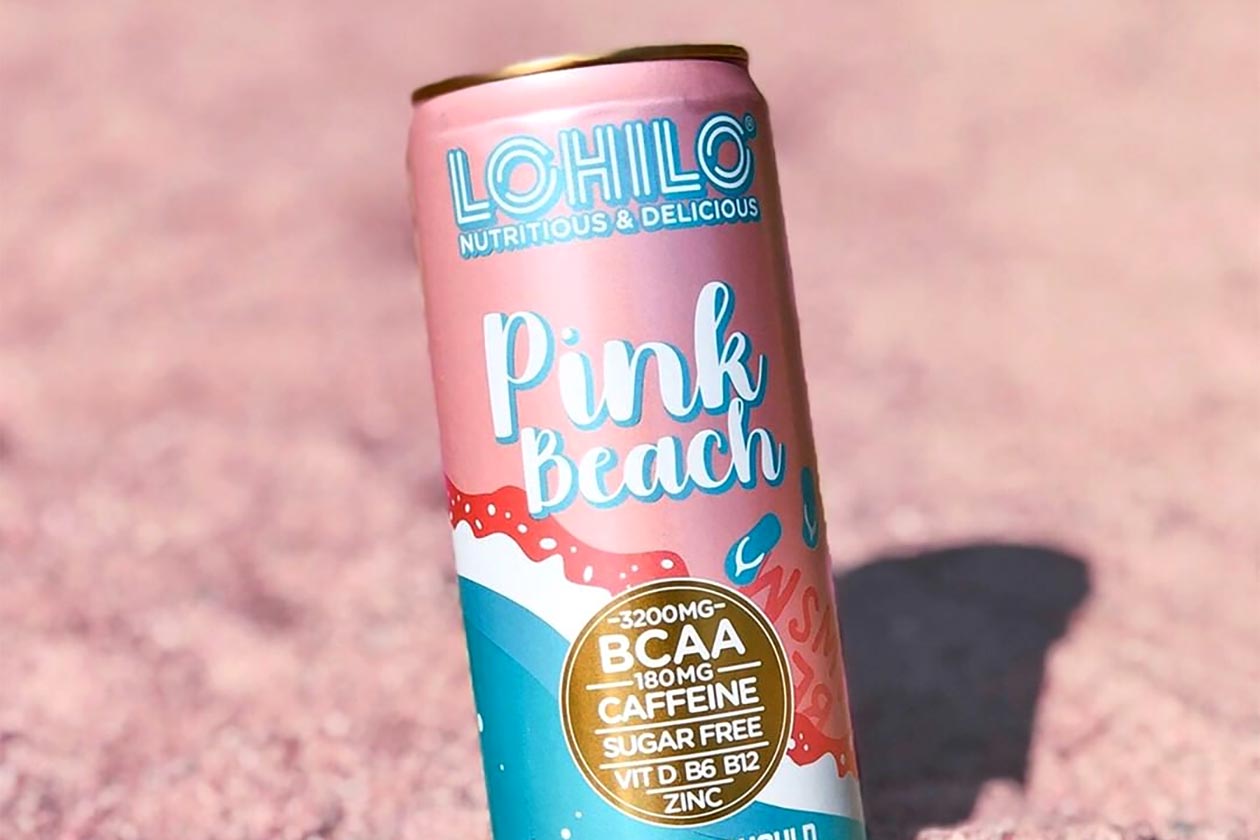 The always fun and functional brand Lohilo out of Sweden, has dropped several new products since the start of the year, including two beverages. This weekend the company has introduced its third new drink for 2020 with a summer-themed flavor of its original, carbonated and energy-infused BCAA, which Lohilo also promises is its tastiest one to date.
Now available from Lohilo for its functional beverage with zero sugar and just 17 calories per can, is Pink Beach. Since the name doesn't exactly confirm it, the taste of the brand's Pink Beach energy drink is a refreshing hit of guava. The flavor comes with the product's usual combination of vitamins, minerals, 3.2g of BCAAs, and 178mg of caffeine for energy.
Lohilo has already made the new Pink Beach beverage available through its website, where it does a great job of making purchasing direct as easy as possible. To go with the launch of Pink Beach, Lohilo is, of course, running a sale with a large case of 24 cans will cost you 499 kr (49.63 USD), which works out to about 21 kr (2.07 USD) a can.